Top 6 Spots to Visit in Arizona if You Love Vintage Modern Design
Do you love old-school turquoise chevrolets? How about big road signs with retro letters from the 1950s? Do you love modern design and handcrafted furniture? Arizona might be the place for you! AZ is filled with memorable antiques and timeless architecture preserving a popular design period in the United States. Here are some of the top spots to visit in Arizona for anyone who loves vintage modern design!
Frank Lloyd Wright House (Scottsdale)
Legendary mid-century modern architect, Frank Lloyd Wright, has built countless buildings around the country featuring his famous mid-century modern architectural style. In the desert foothills of Scottsdale, you can take a tour of one of his most popular residences. Once his beloved winter home turned The School of Architecture at Taliesin West, this modern marvel was built in 1937.
Chapel of the Holy Cross (Sedona)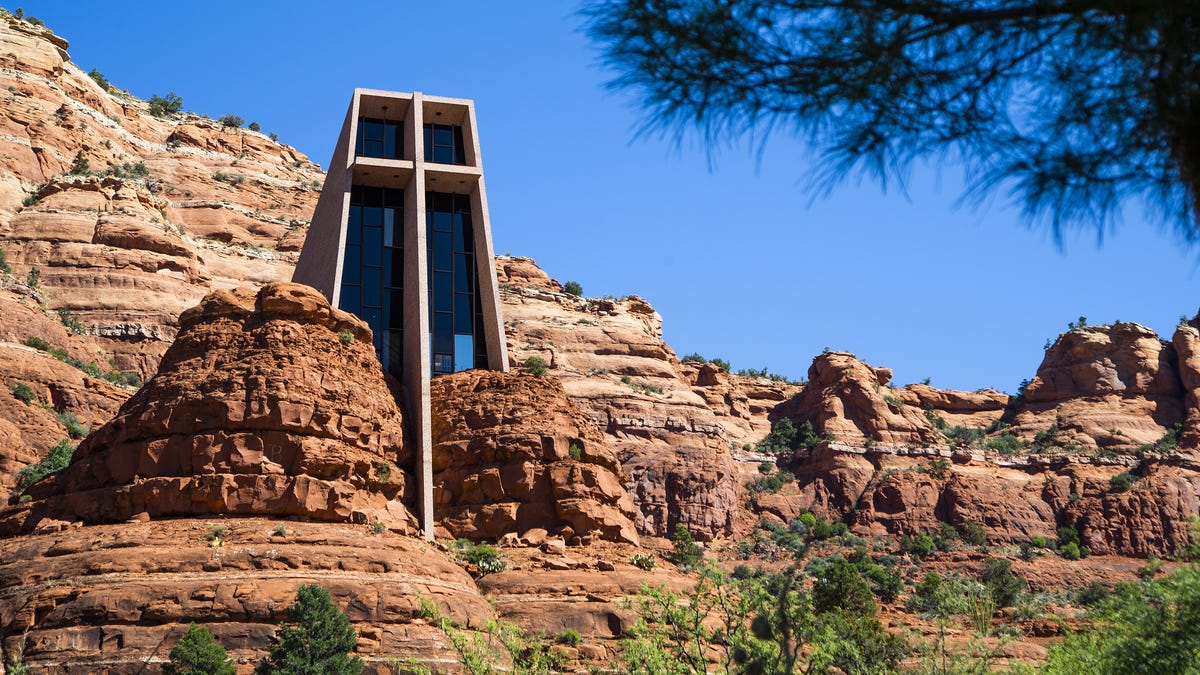 Nestled in the terracotta red mountains of Sedona, you can visit the Chapel of the Holy Cross. A minimalist church with large glass panel windows and clean-cut geometric lines. Hike the rocky trail or take a scenic drive leading to the top. This chapel was designed by Marguerite Brunswig Staude, a student of mid-century modern architect, Frank Lloyd Wright. It was built in 1956.
Retro Ranch (Phoenix)
Looking for a vintage feather turban from the late 1930s? How about an original kitschy Melmac dishware set? Retro Ranch is one of many vintage stores in the area of Phoenix. The difference between Retro Ranch and other vintage stores is their recurring rotation of old-school name brands and vintage gear. If you don't buy it today, it might be gone tomorrow! You will definitely want to peruse their endless array of retro furnishings and memorable oddities.
Holbrook Motel 66 (Holbrook)
Located off of historic route 66, the legendary motel 66 doesn't look like much from the outside. If you want those old-school vintage vibes, book a room to experience practically untouched fixtures and furnishings from when the motel was first built in the 1950s. Take a drive around town to see all of the old retro signage, rock & gem shops and classic diners still intact from lifetimes ago. It is located only a short drive from the Petrified National Forest and Painted Desert.
Downtown Clifton (Tucson)
A ranch-style hotel with a blending of the past and the present, Downtown Clifton is the place to stay in Tucson. They blend contemporary style with classic modern features. A glowing retro sign, hand-painted wall murals and local artisan amenities. This retro hotel is quaint, comfortable and vintage. Every room comes with a personal record player and your choice from a selection of old records.
Downtown Globe & Superior (Globe and Superior)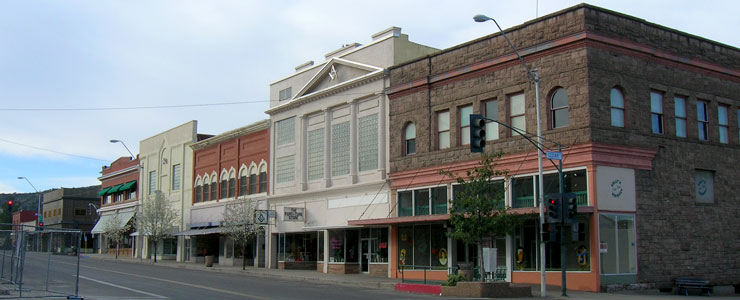 Nearly every old town in Arizona has maintained their original vintage signage. Whether it is a classic road sign or a business name stenciled on a renovated warehouse, you are destined to come across many different retro buildings in AZ. To narrow it down a bit, you can visit the old copper mining town of Globe and Superior. Not only will you get a glimpse into the past by their old signs and restored buildings, but you will be blown away by the incredible landscapes these towns located right next to each other have to offer.
There are a ton of mid-century modern and vintage vibes floating around the amazing state of Arizona. Take in the beautiful mountains, rummage through old threads, pick up a few original paintings and capture a couple of snapshots from one of the coolest states in the U.S.!