6 Best Top Rated Mattresses in 2020
Having a good bed is one of the most important pieces of furniture in your bedroom and in your home! We explored the top-rated mattresses of this year. Whether it's adjustable bases or layered gel-memory foam, we got you covered!
GhostBed Mattress with Adjustable Base
The Ghostbed Mattress with an adjustable base combines a wireless remote controlled flexibility with dual-action massage settings. The adjustable base allows users to alleviate their head and / or their feet for reading and watching TV or to help with health problems such as acid reflux, heartburn or injuries.
2. Nectar Sleep Mattress with Cooling Technology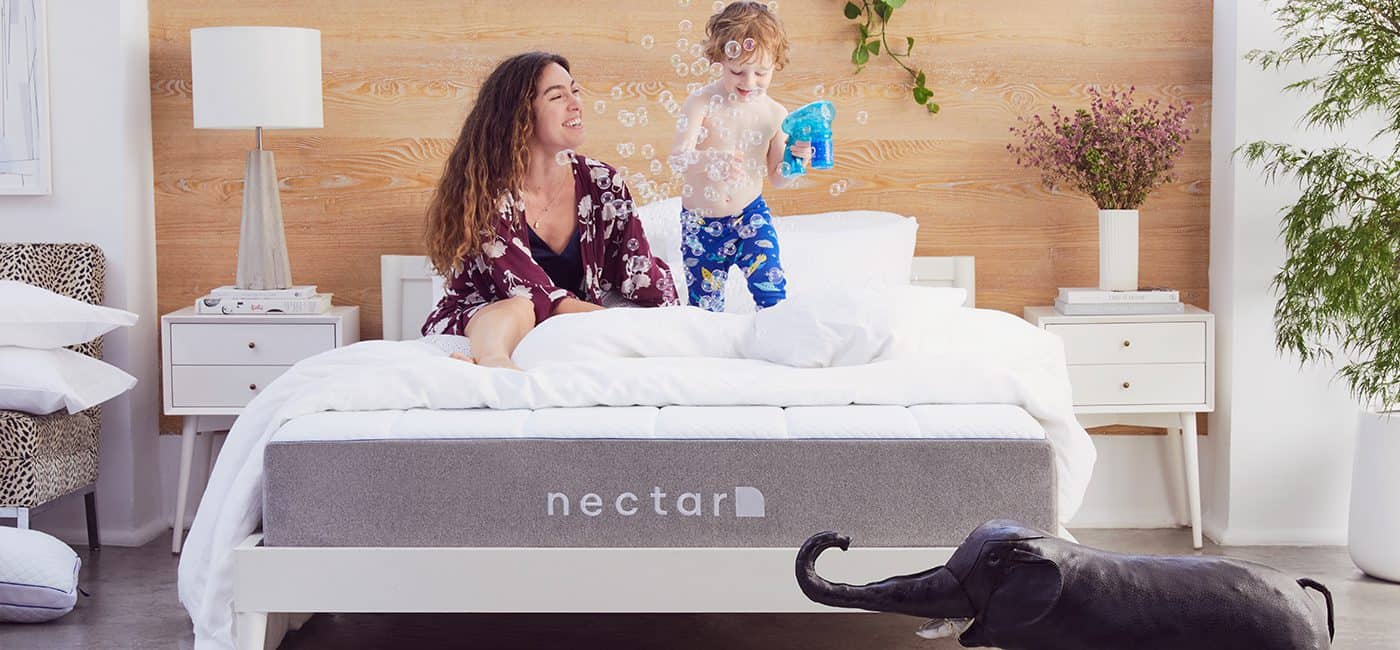 The Nectar Sleep Mattress comes with a quilted cooling mattress cover to help keep your body cool at night. This feature is especially useful for those who experience night sweating, live in hot climates or simply are too warm at night while their asleep. The Nectar Sleep Mattress is breathable and made of plush memory foam.
3. The Idle Sleep with Organic Cotton and Natural Latex Mattress
The Idle Sleep Organic Cotton and Natural Latex Mattress is handmade from eco-friendly materials with no glue or toxins, and is hypoallergenic, anti-microbial and dust-mite resistant. The Idle Sleep Mattress is designed for those with sensitive skin, allergies and / or prefer having an environmentally-friendly mattress. Choose from Dunlop or Talalay latex.
4. Aloe Vera Infused Mattress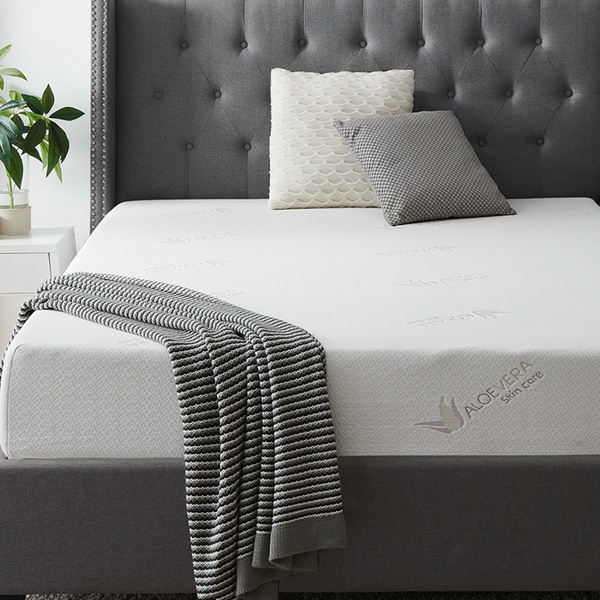 There are few different brands currently on the market with an aloe vera infused mattress cover. Some of these brands include AC Pacific, Lucid, Great Deal Furniture and Icon Sleep. Some brands sell their foam mattresses with aloe infused mattress covers, others have the aloe vera infused technology permanently included in the mattress. Aloe vera extract helps to soother and soften skin.
5. Lucid Mattress with Bamboo Charcoal
The Lucid Mattress with bamboo charcoal helps to reduce odor, control moisture and regulates temperature. Bamboo charcoal is made from the bamboo plant. It helps those with allergies, places with high moisture content in the air and for those with excessive sweating at night.
6. Sleep Number 360 Smart Mattress
The Sleep Number mattress features adjustable comfort levels using a setting from (0 to 10). With 0 being the softest, and 10 being the firmest. This is a great mattress for couples who prefer different levels of comfort. Each side of the bed can be set differently. Another important feature of the mattress is the dualair technology. The dualair technology tracks your average heart rate, breathing rate and movement. This feature is great for those who may have difficulty sleeping, using a respirator or other health concerns to keep you up-to-date on your health while your asleep.
We spend nearly half of our life asleep, it is important to choose a bed that matches your needs. Some of these mattresses require the bed frame to have these features, while others are built directly into the mattress. If you are in the market for more than just a mattress, check out these affordable and modern bed frames that don't require a boxspring.