Sustainable Vacation Rental Aluminum Living Pod
A unique property named the "Airship002" in Scotland, is an aluminum living pod resembling a cross between an Airstream mobile home and mid-century modern home.
Conceived by Roderick James Architects, the vacation rental allows visitors to take in the breathtaking landscapes while accommodating all the essentials guests would need while staying there.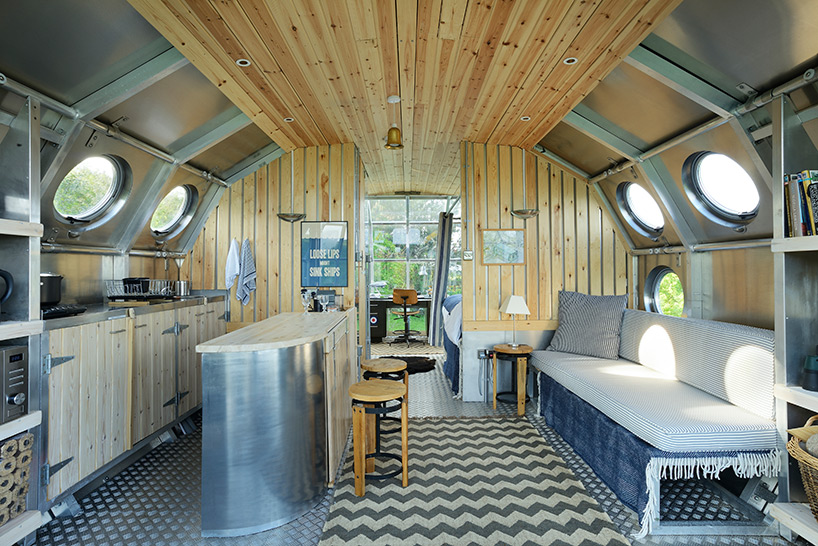 The "Airship002" sits on four acres of land in a remote area near the highlands of Scotland. It features an aluminum modular and sustainable design. It can be assembled and disassembled, changing its interior layout to fit preference, from one bedroom to two bedrooms, and can even be moved to an entirely new location if desired.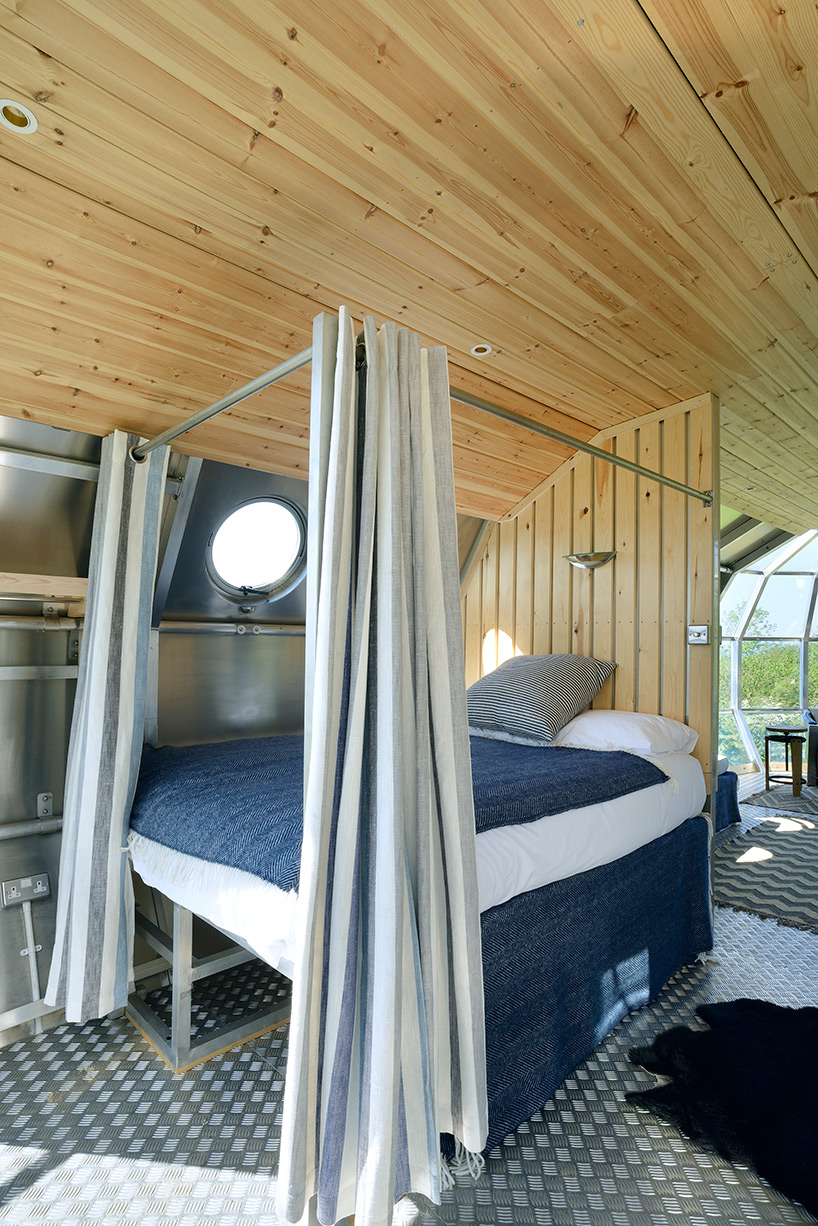 Similar to many modern sustainable dwellings, the roof is designed to collect rainwater, which is then siphoned into containers underneath the floor. The aluminium shell is insulated from within and uses solar panels on the outside. The most intriguing visual feature of the pods are the double-glazed windows. Double-glazed windows are multiple glass window panes separated by a vacuum or gas-filled space. This helps to improve insulation, reducing the amount of heat loss.
The geometric shape and unique style of the window design, as well as the entire shape of the rental pod, resembles some sort of futuristic spaceship. It will make you feel like you are the captain of your own starship with outstanding views of the stars and sky at night. Its currently available for rent on airbnb.com.