Style Combinations Hollywood Regency and Shabby Chic
The fabulous luxury of the 1930s film starlets draping themselves over velvet sofas and primping in gold trim mirrors is a sight to behold. Equally as memorable, is a fanned back wooden rocking chair as grandpa soundly falls asleep while the family snuggles beside a warm fireplace on their large and cozy sectional sofas. These two styles may seem like a slight mismatch to some. However, the combination of shimmer and muted, glamorous and rustic, urban and rural, can be beautifully combined in your living space.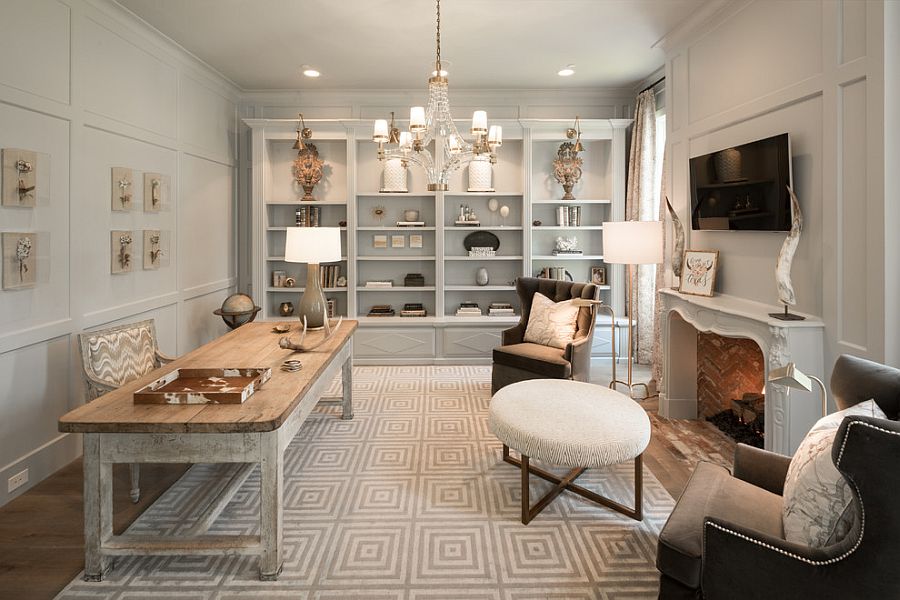 Sticking to one style for each room or for the whole house can make it easier to buy the right furnishings and decor for your home. However, playing by the rules of one interior design style can get tedious and let's be honest, even a little dull. 
Let's combine forces! 
Hollywood regency and shabby chic
You may think they don't go hand in hand. Hollywood regency is all about the glitz and glam. Reflective mirrors, metallic finishes and velvet upholstery.
Shabby chic on the other hand is all about the wicker, rattan, wood and distressed, worn finishes.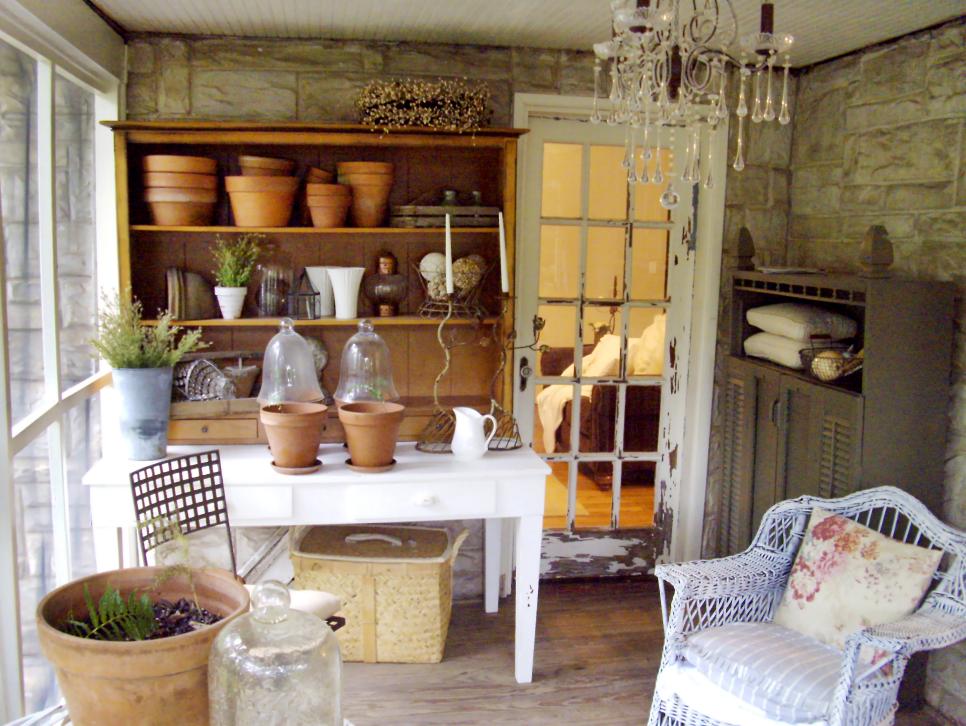 How do we combine these distant cousins of style? 
Hollywood regency came to be in the 1930s. A little worn finish on these ornamental furnishings will fit nicely in with your shabby chic design. How? Think vintage!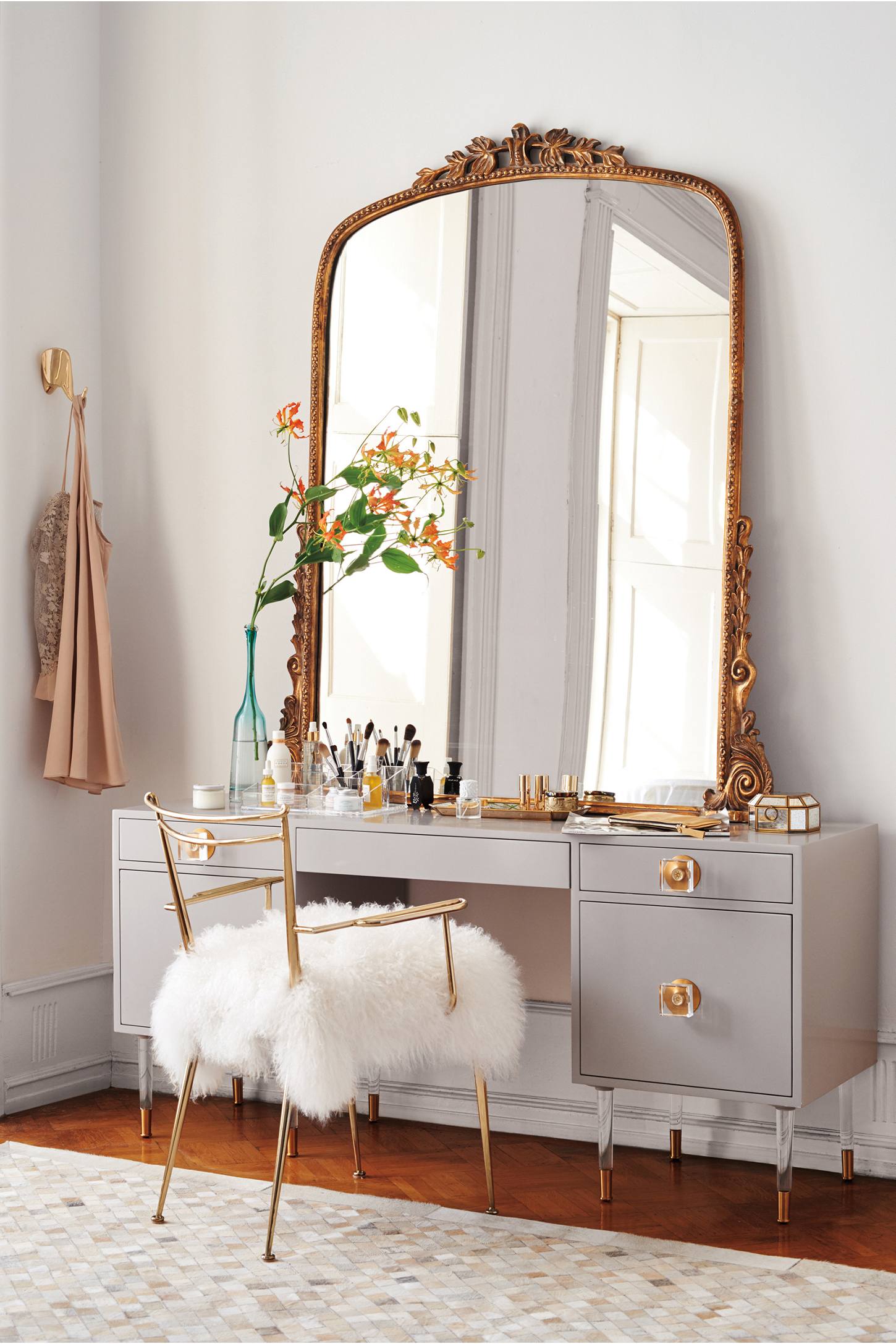 The shapes of the Hollywood regency furnishings can stay classic in their very eye-catching and ornamental design. Your shabby chic furniture can remain rustic and cozy. Keep in mind the color, shape and scale as you combine these two styles.  If you want them to look brand new, there are other alternatives to try.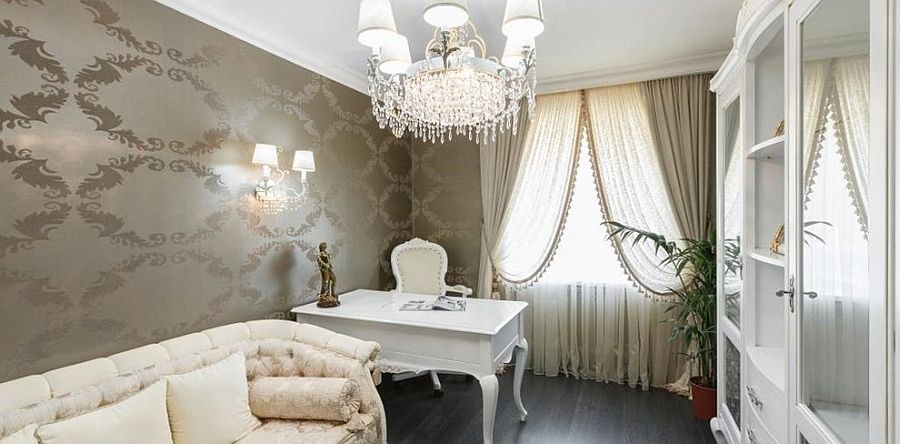 Here are a few ways to effectively combine these styles. Different approaches work for different homes based on taste and preference.
Choose one style for the main furnishings and add the other style as accents. 
Choose similar shape, complementary color and cohesive materials to blend styles. 
Choose versatile furnishings for your larger pieces. Meaning, furniture that can pair nicely with practically anything! Fill in the details by choosing decor and accents in both styles. 
Here are a few hollywood regency and shabby chic interior design examples for inspiration: 
Combine an entirely wicker vanity and wicker round stool with glamorous accents such as crystal perfume bottles, a crystal base lamp with a fringe shade, a fluffy accent rug to be placed under the vanity. 
Combine a mirrored lingerie dresser with gold plated metallic trim with shabby chic accents. A rattan, bamboo or jute accent rug underneath, a light or teak wooden jewelry box and family photos in light or teak wooden frames atop of it. Perhaps even an amethyst geode or a banded agate accent as decor.  
Combine a velvet hollywood regency sofa in blush pink with a white sheepskin throw and a white wicker coffee table. Add a pair of mirror or glass side tables with brass metallic base and trim finish on each end of the sofa. Pair with an ornate light or medium wooden base lamp. A frosted opaque or transparent shade would work atop the wooden bases or a simple cotton shade would suffice.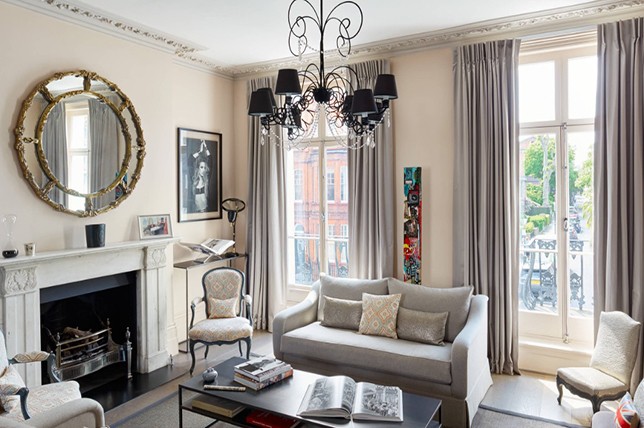 Together, these two styles make a powerful pair. Full of surprises and filled with familiarity. They will make both a luxurious and comfy combination.