Striking Sage Green Staircase Separates Space in Minimalist Home
A minimalist Montreal home underwent some striking renovations to its interior design with the help of design team, Naturehumaine Architects.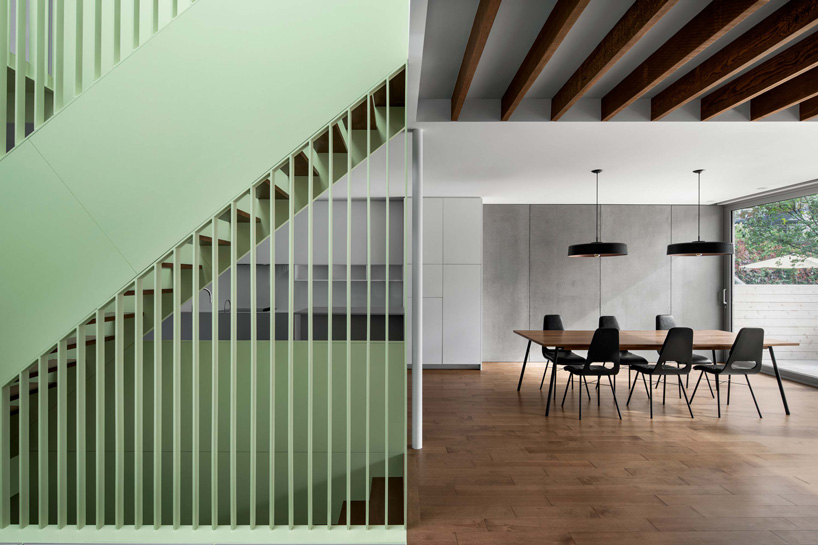 The renovations included expansion of the house as well as several other design elements such as a cantilevered box attached to the back façade, a new balcony on the front façade and an impressive staircase in the center of the residence.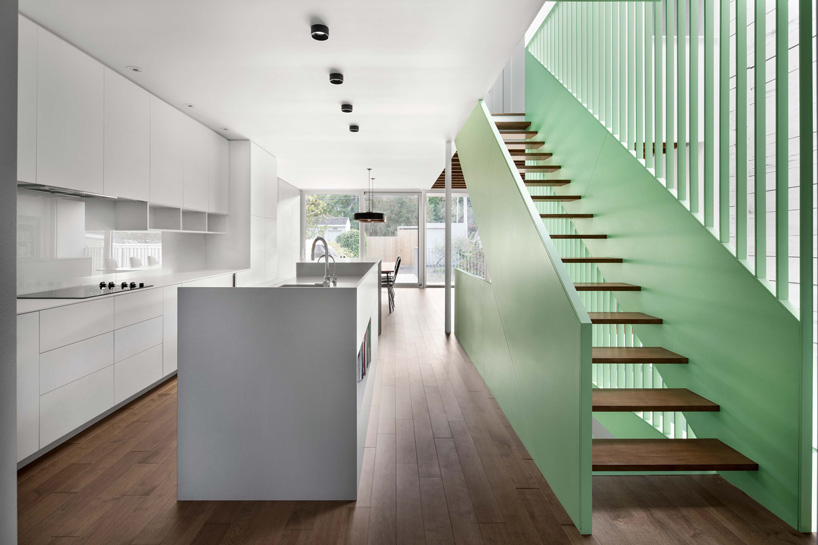 The staircase both connects and organizes space within the home. The color choice of sage green used on the staircase, balcony and cantilevered box provides a wide range of variations in shades depending on the amount of light and sun exposure based on time of day.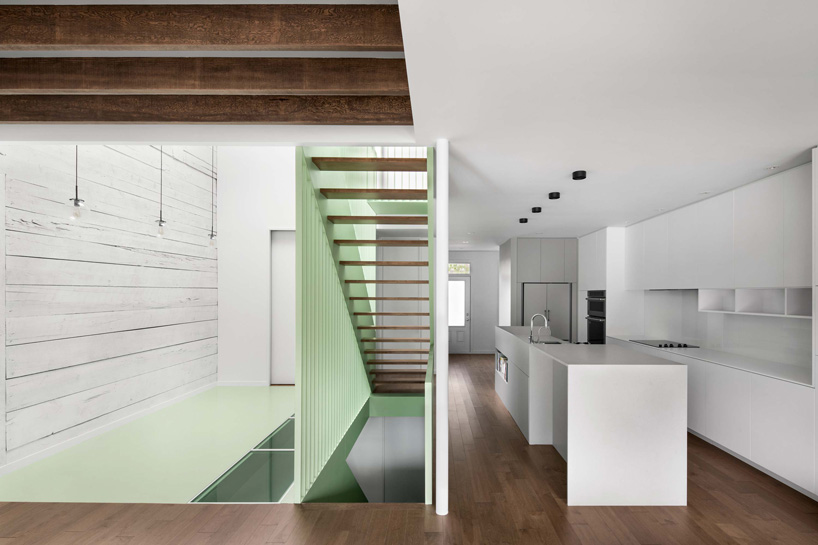 These 3 architectural components in sage green unify the home by creating a cohesive and comprehensible design through the use of color. This understated color used as a key accentuation throughout the space, stands out amongst the galvanized steel, white walls, exposed wooden structural beams and bold concrete foundations.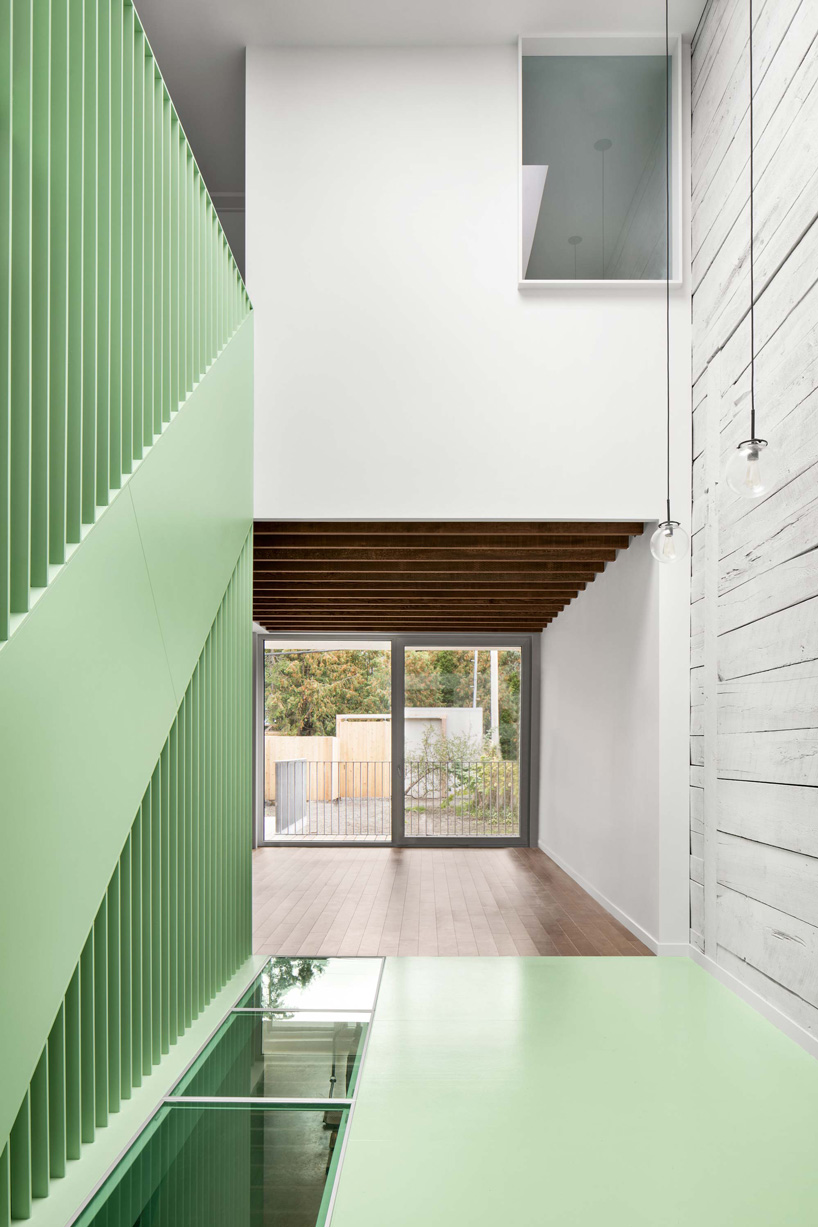 Although minimalist design can oftentimes be seen as sterile or lacking in warmth, the use of sage green softens the space even with rigid forms and geometric patterns as the basis of the constructional framework of the residence.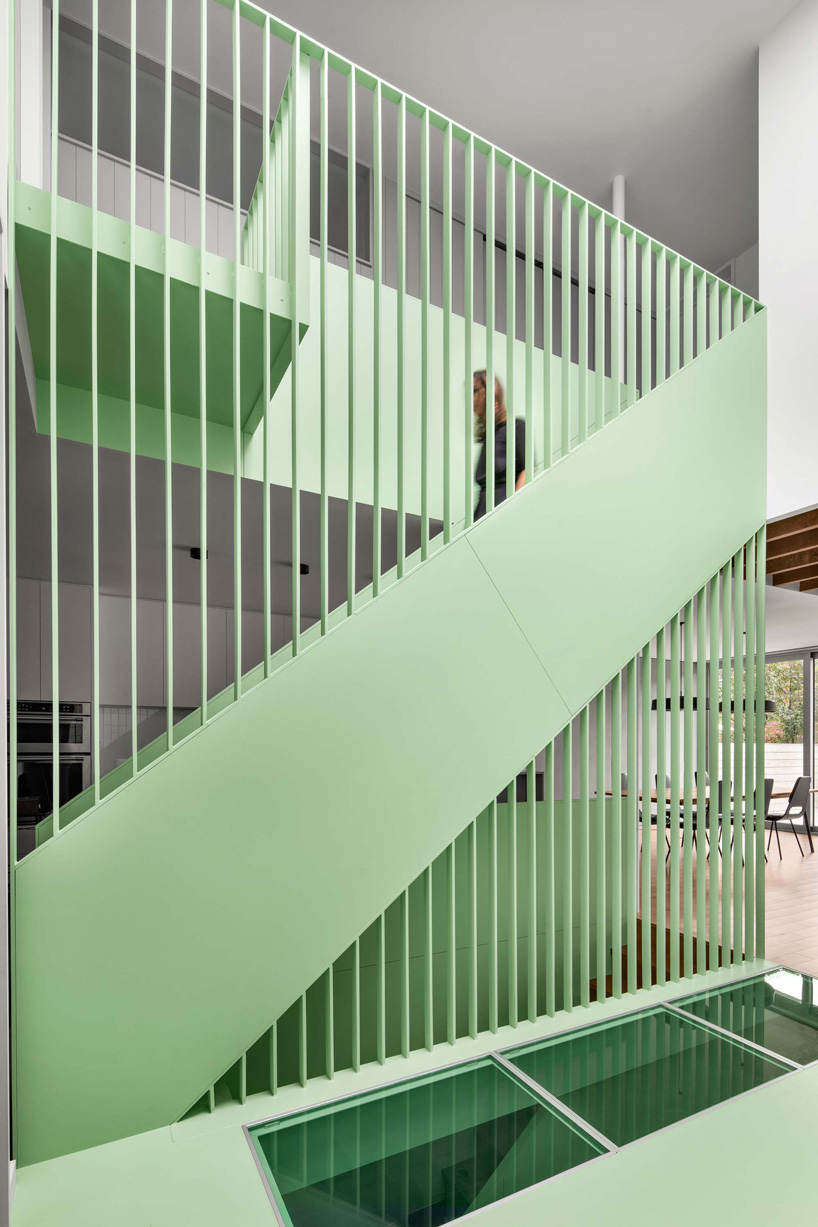 Serene and clean-cut, the combination of color and form in this minimalist Montreal home adds levels of dynamic intrigue to the space.