Should I Buy a Hot Tub for My Home?
Ready for the home improvement that will add years to your life? Hot tubs aren't just for relaxation after a long day. They provide health benefits without taking a trip to the spa. Know some facts about hot tubs to discover if they are right for you and your home!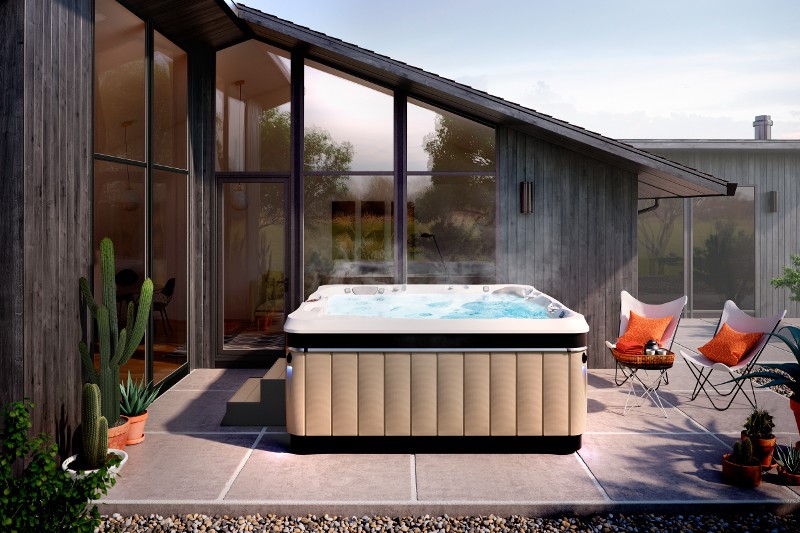 Why do I want a hot tub?
Hot tubs improve circulation, reduce muscle soreness and relieve joint stress. Hot tubs can even improve cellulite as part of a beauty regimen. Hot tubs will add luxury, value and comfort to your home.
How much does a hot tub cost?
Hot tubs range in prices. They can be anywhere between $2000 and $16,000 or more. The make, model and installation will all play a factor in the initial cost. You can also request custom upgrades for an additional cost.
What are the types of hot tubs?
In general, there are 3 types of hot tubs. Inflatable hot tubs, above-ground hot tubs and in-the-ground hot tubs. 
Where will I put my hot tub?
This is one of the most important factors when considering your option to luxurize your home with a hot tub. Indoor hot tubs do better in well ventilated areas to prevent condensation. Outdoor hot tubs should hold heat well. Outdoor hot tubs could be placed out of view of the neighbors surrounded by beautiful surroundings to gain the most from your hot tub experience.
What hot tub features do I want?
Visit a hot tub showroom in person before buying your model. Discuss features and options that will suit you and your lifestyle. There are models with nothing but heat and a few jets. Other models come with hydrotherapy massagers, lounge seats, feet jets, mood lighting, bluetooth sound systems and ozone sanitation. Pay attention to the insulation of your model. Good quality hot tubs have better insulation. This is the determining factor when it comes to cost for heating your hot tub.
Look & Style
There are a variety of shell and cabinets styles to choose from. Choose a shell and UV-resistant cabinet that goes well with the design of your home and backyard. You don't want the hot tub to stick out like a sore thumb. A style that blends in with the surrounding environment will give your hot tub more of a natural hot spring look and feel than something that strikes the eyes immediately.
Treat yourself by adding a little luxury to your home. A hot tub is a gift with health, beauty and home design benefits you will find well worth the investment.