Retro Round Design with Modern Matte Colors
Apartment in need of a makeover was given a fresh new look after miraculous renovations were made by design studio Toki Home in Vietnam. The incredibly retro style with touches of modern magic gave the young couple and their toddler a redesign better fit for their personalities and interests.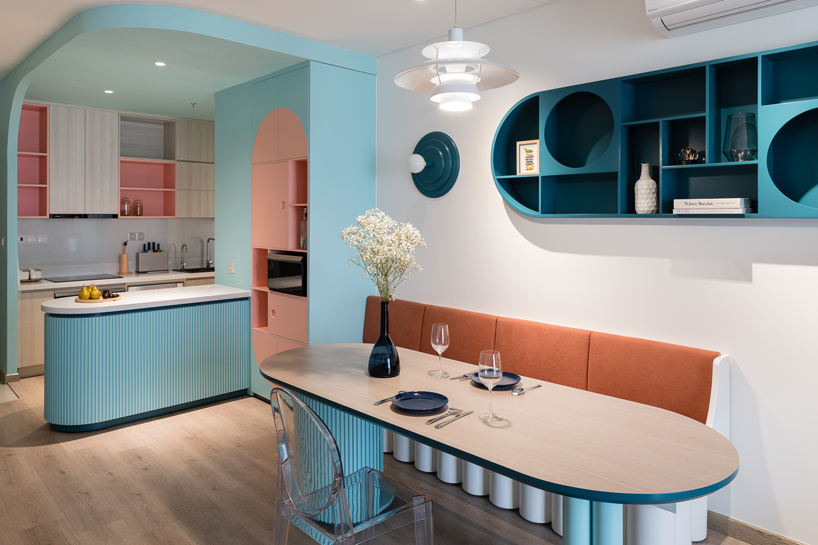 Varying hues including creamy mint green, soft white, baby pink pastel, bold indigo and baby blue were chosen to create a perfect palette appropriate for both adults and children.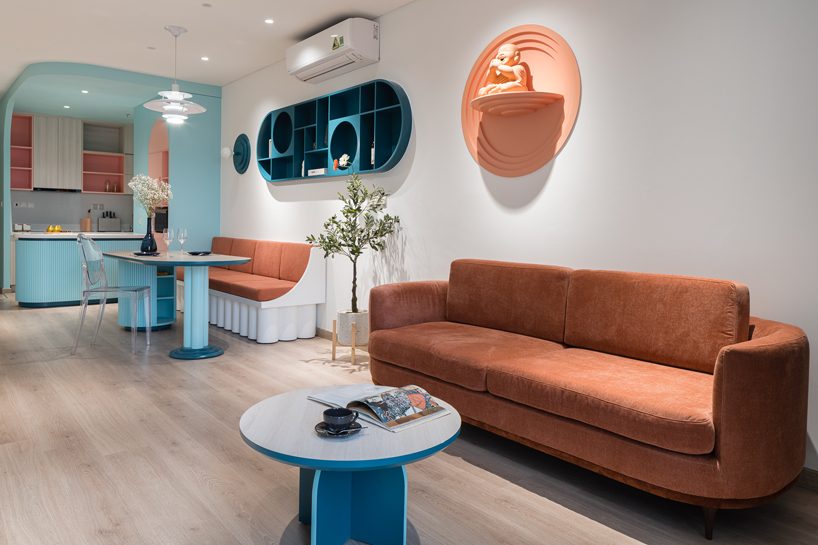 The round and circular shapes found in the majority of the furnishings and fixtures speaks to the increasingly popular trend for retro modern interior design. However, designers also considered the safety factor for kids, avoiding furniture with pointed edges and sharp corners.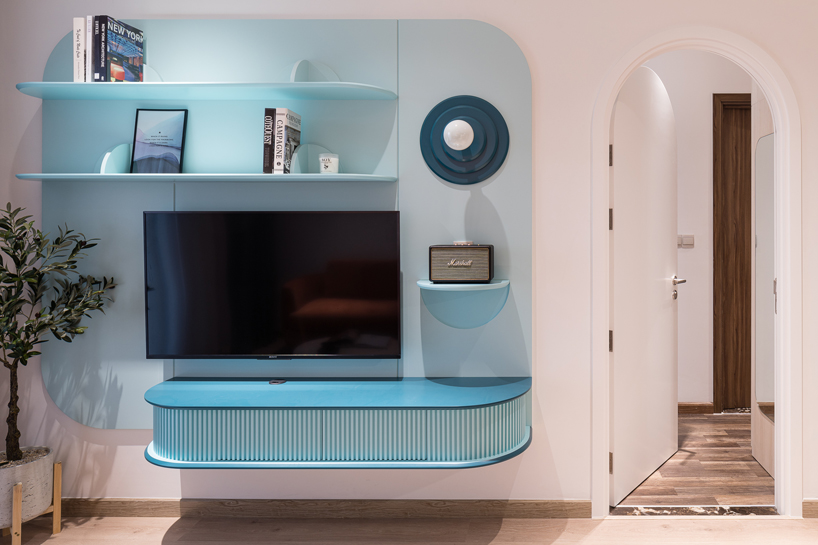 Oblong shelving was installed on the wall as a stand-out piece for displaying keepsakes from the couples travels. The apartment features arched doorways, perfectly circular embossed door handles and tabletops in pleated encasing. These design touches further exemplify the vastly distinct combination of retro, contemporary and diverse interplay of color, shape and texture.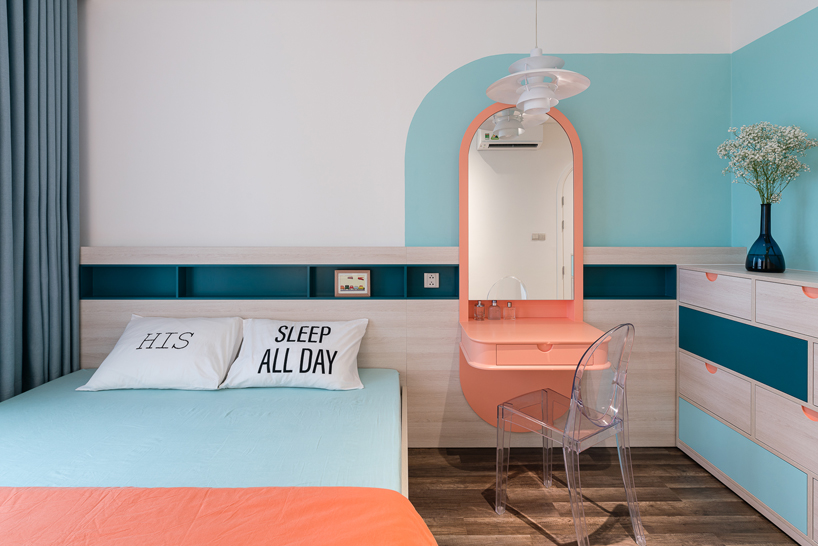 Overall, the design team created a masterful example of functionality and form for the modern day family.