Bright Red Modular Home with a Minimalist Design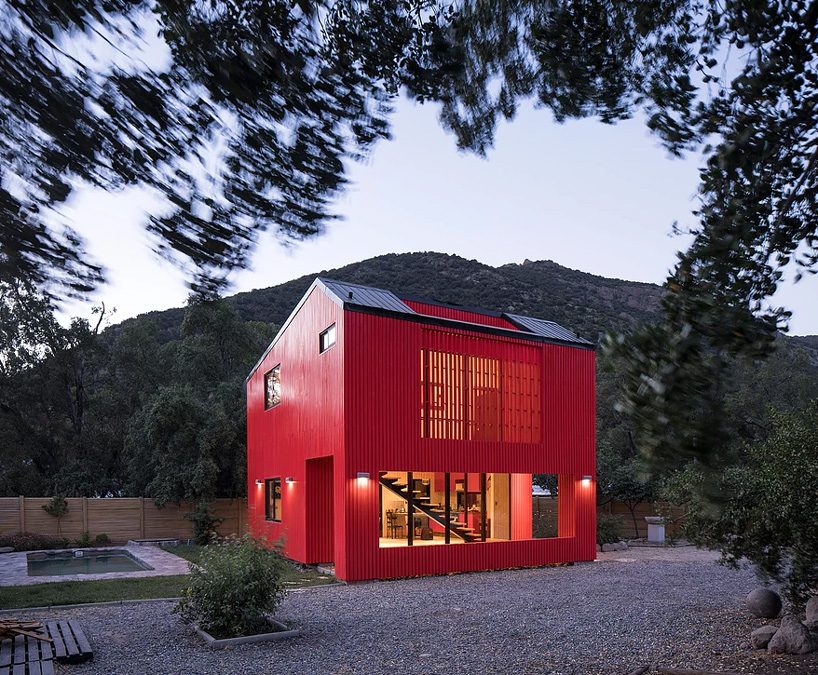 Shaped like a cube, the modular home is made up of two floors. Part of it the layout is subtracted to create a double-height entrance and terrace. The walls are slatted creating an intriguing appearance especially when viewed from outside and on the top floor when illuminated from inside. Additionally, the slats on the top floor allow for natural light to stream in during the day. Similar to many mid century modern designs, one wall on the bottom floor is entirely constructed using large, glass panels.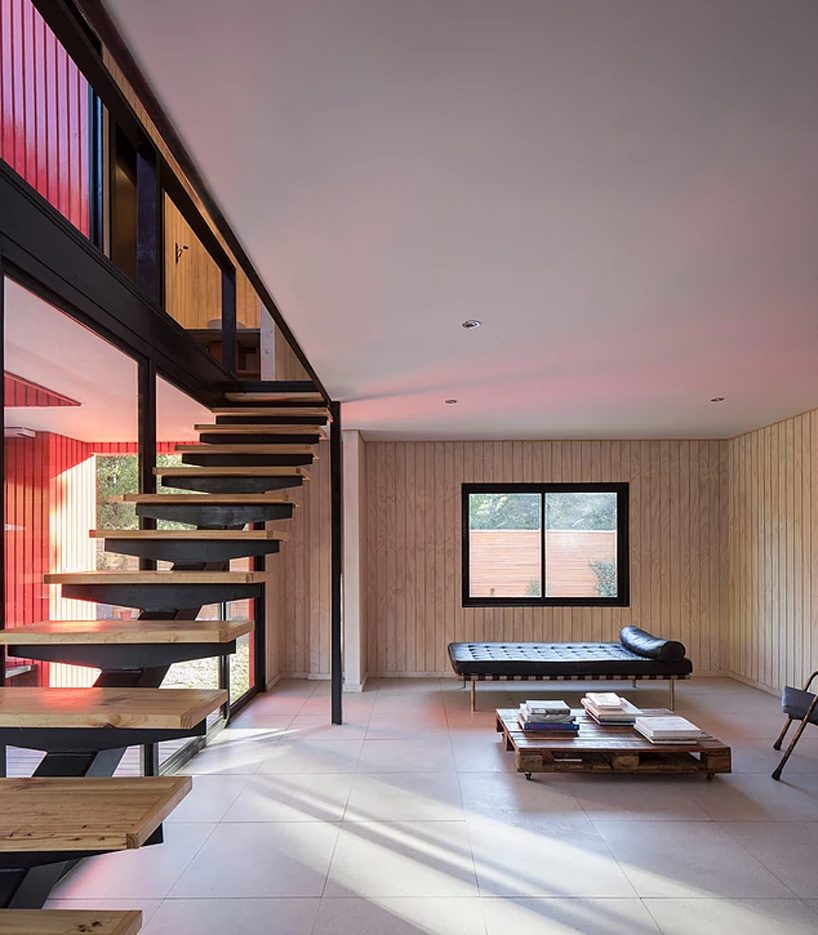 The interior of the home has a minimalist style. The space is airy and light with only the necessities and very few decorations. The furnishings and fixtures are made of either wood, metal, stone or a combination of all three.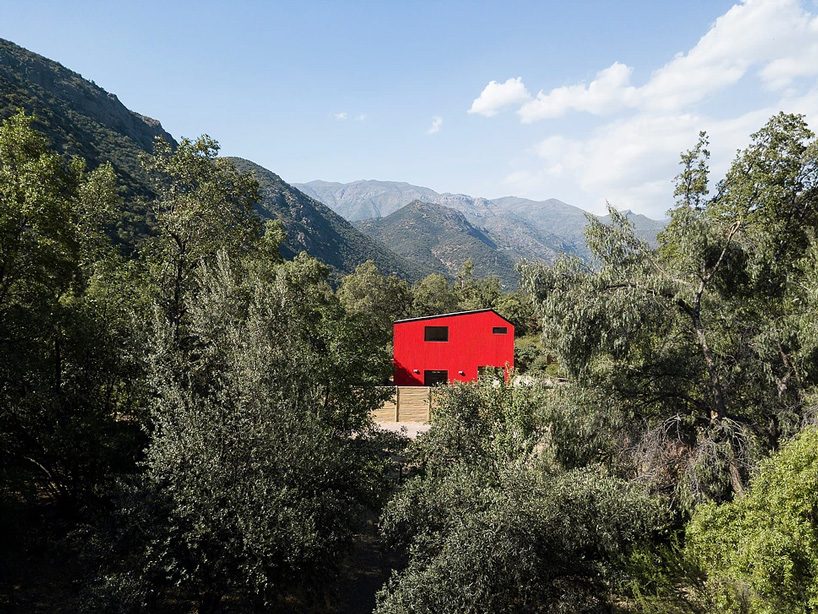 Neutral colors such as gray, black, white, taupe and tan are used to balance the bold red of the homes exterior. Except for the kitchen cabinets, which are painted a similar red to add contrasting color.  The kitchen countertop and dining table are made entirely of granite. The entire bottom floor is tiled. A floating wood and metal staircase leads to the upstairs.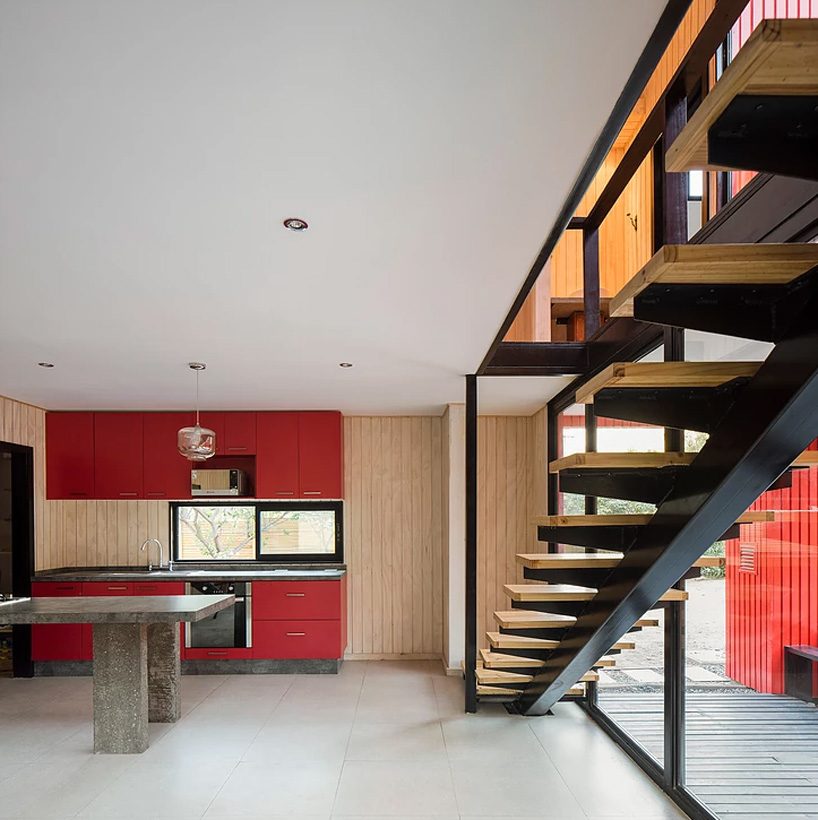 The second floor uses wood paneling for both the walls and flooring with a metal railing leading to the bathroom and bedrooms. The wood used on the floor is left natural, with the beauty of the grain exposed and noticeable for a more rustic contemporary look. Both the interior and exterior design of La Roja uses a few different styles that when brought together create a picturesque living space.