Public Art Installation at St. Cornelius Chapel in NYC Decorated with Thousands of Rice Paper Kites
The Eclipse, is a public art installation designed by Queens-based artist Jacob Hashimoto in New York City at the St. Cornelius Chapel on Governors Island. The interior is decorated with thousands of delicate rice paper kites in different monochrome shades methodically hung from the Chapel ceiling.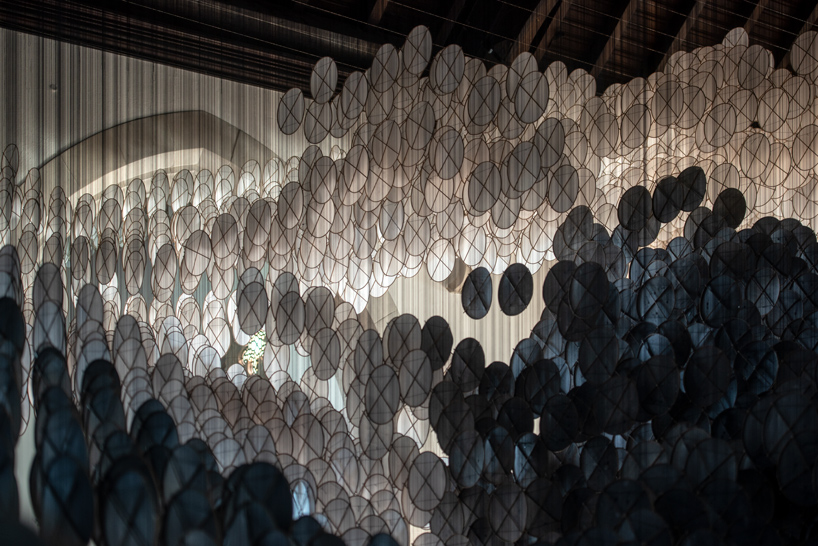 Spectators move through a ephemeral world highlighting the natural beauty of the Chapel's design. The rice paper allows for light to pass through them, illuminating different sections and darkening others. The result is an ever-shifting fog allowing guests to wind throughout the chapel's interior remarking on the elegant waves and patterns observed.
The installation was originally installed at the Palazzo Flangini during the 57th Venice Biennale and adapted for the St. Cornelius Chapel. The presentation of the public art installation will also be the first time the chapel has opened its doors to the public since 2013.
The Eclipse offers viewers a serene respite from the bustling energy of the city.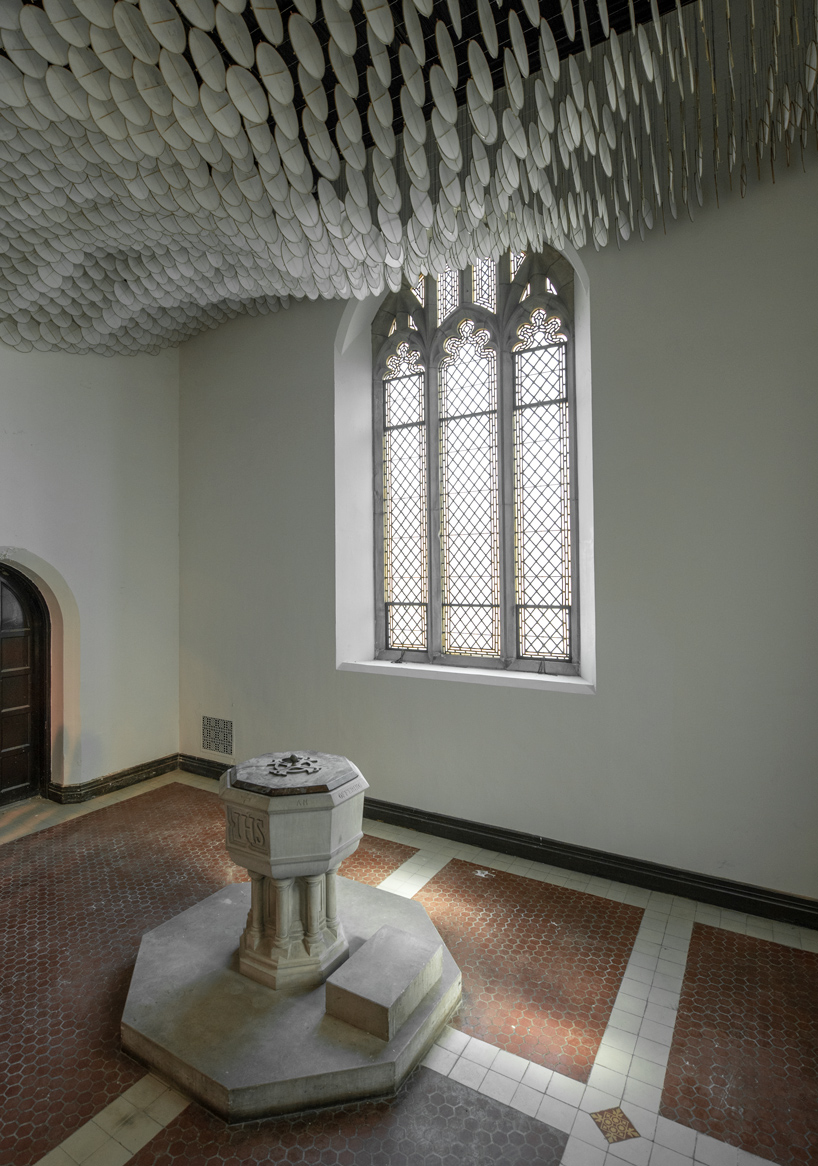 The chapel was built in 1847 and it's originally construction was made of wood. The structure eventually needed repair in which it was replaced by the gothic-style stone in 1906.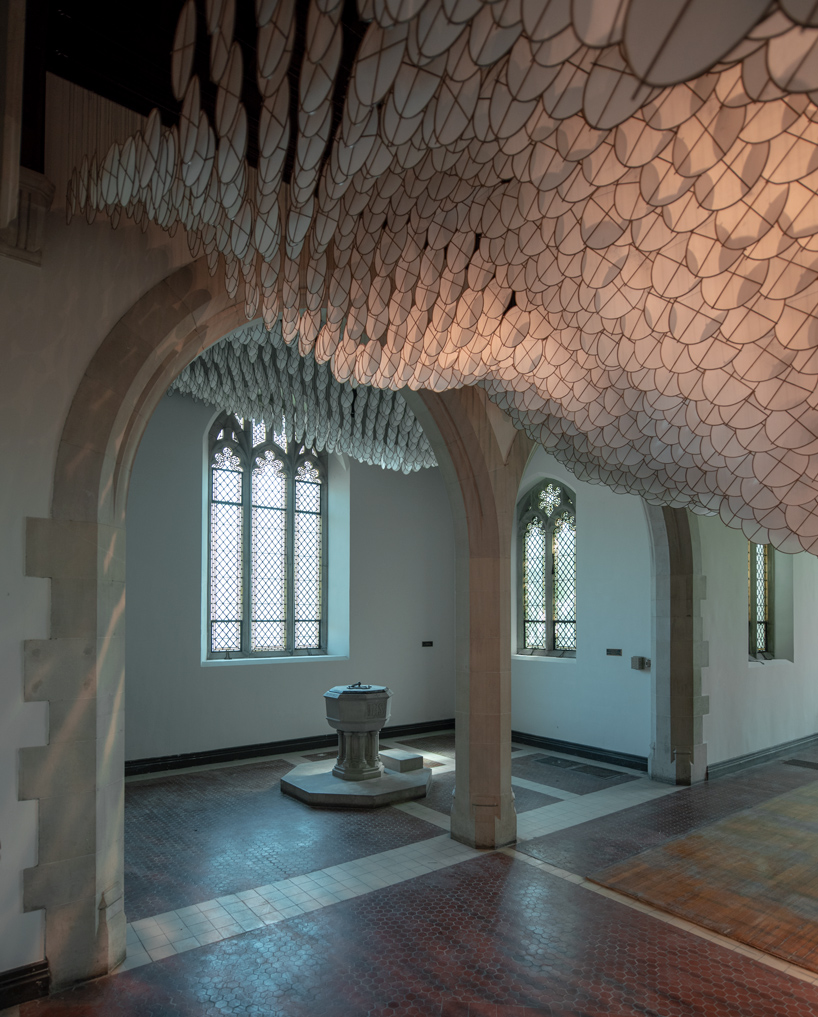 Hashimoto explains, "As a New York-based artist, the opportunity to develop a project on such an iconic and historic New York site with a quintessentially New York audience like Governors Island is an inspiring condition to work."