Environments with 3D Textile Artwork Improve Acoustic & Sound Quality
Dutch based art studio Samira Boon specialize in textiles, called textile architects, they incorporate their  artworks into their open office space encouraging creativity, innovation and cross-disciplinary collaboration.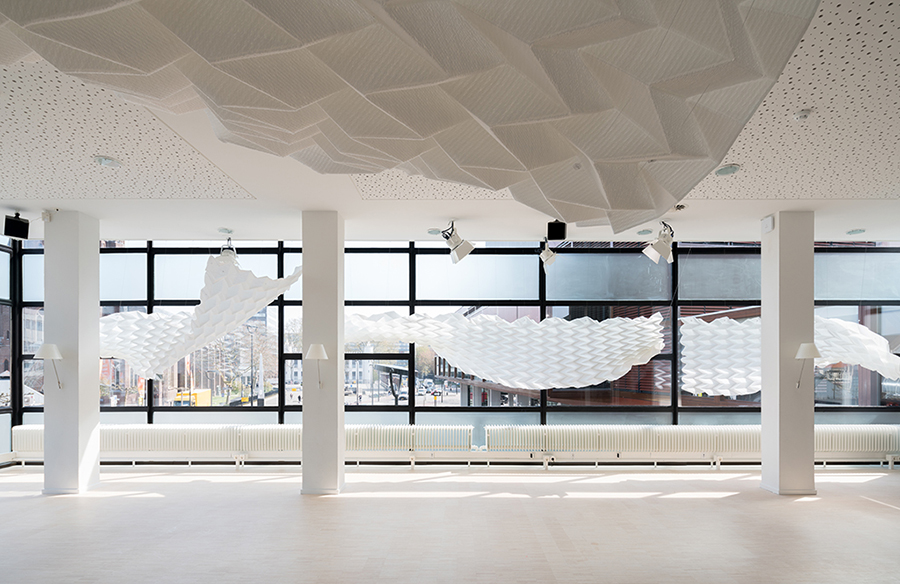 Open office spaces can sometimes become distracting especially in terms of acoustics. Samira Boon works with interior designers to implement architectural textile applications to come up with beautifully crafted spatial solutions using textile artwork.
Various materials, similar to those used in music and recording studios to reduce noise and for better quality acoustics are used in their creations.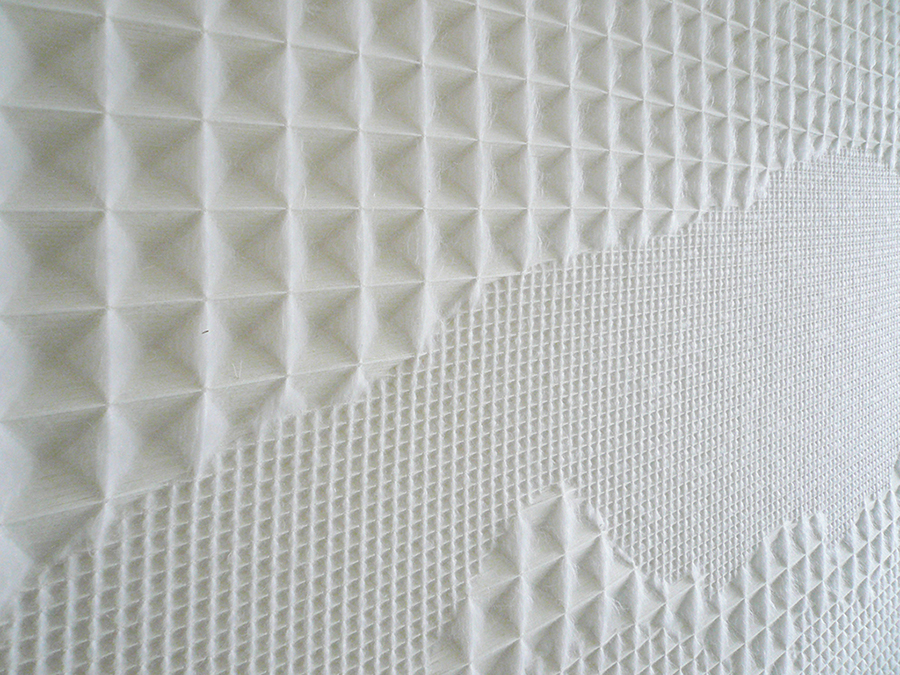 Like the Japanese word miryokuteki hinshitsu or "enchanting quality" which refers to the visual appeal and emotional relation to an object, Samira Boon makes pieces designed to create identity by combining visual appearance while igniting emotions.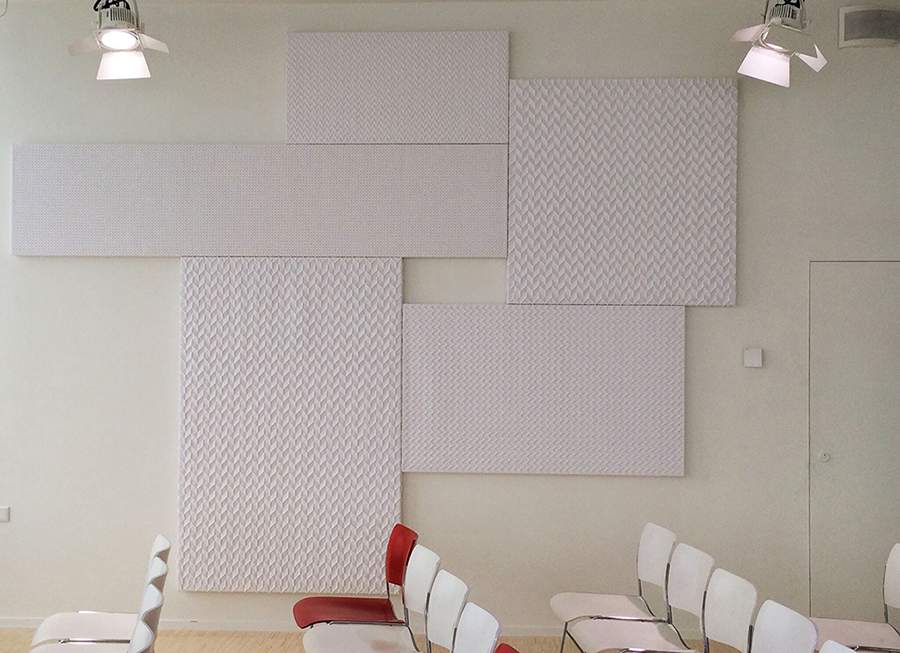 "Paravent," is a series of multi-functional folding screens designed to create spatial diversity and private spaces in open office environments. Unlike a static acoustic panel, this acoustic artwork, each part of the folding screen was designed to have its own acoustic properties, functionality and tactility based on the type of business, work habits and the physical space provided.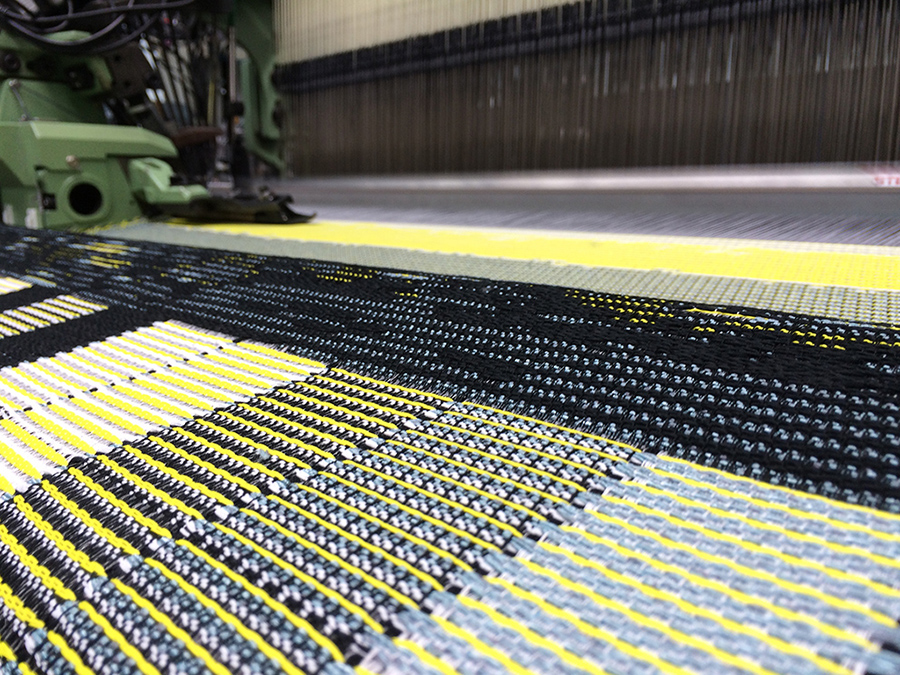 "10.800 horizons" is a large-scale textile design at the Holland Boulevard, a lounge at the Amsterdam Schiphol Airport designed by NEXT architects. The textile piece translates the artists conceptual Dutch landscape using10.800 horizontal yarns. Not only does the textile design function as a noise reducer but also stimulates other senses, such as visual and touch.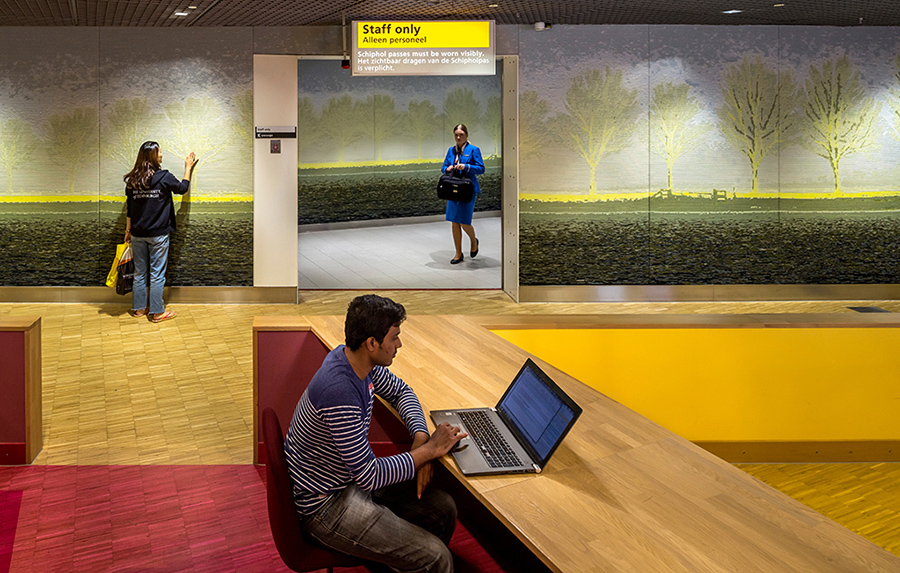 Different surfaces reflect, diffuse and distribute sound waves based on the materials used and their shapes.  This influences textures which effects the distribution of sound.  For example, a folded surface, because of the different angles and inclinations, scatters sound across the room more evenly such as in those used for theaters. Some of the designs are created using a computerized algorithm called digital weaving in combination with new 3D-printing techniques to afford natural movement and acoustic diffusion which can spread out and alter sound when contact is made.  The textile artworks become tactile and dynamic appearing to be in motion like that of vibration and sound waves.
At the headquarters of Dutch Multinational Rabobank in Utrecht, NEXT architects created three round, freestanding cylindrical units for flexible workspaces and multi-functional meeting rooms in an extremely noisy environment.
The meeting rooms are divided by soft furnishings as opposed to hard shells. Constructed from sliding walls, the cylindrical shapes form a sound barrier when closed are covered in 3D textile pieces with curved surfaces. Both the cylindrical shape of the doors and the convex, winding textiles are beneficial for optimizing acoustics in a complex environment.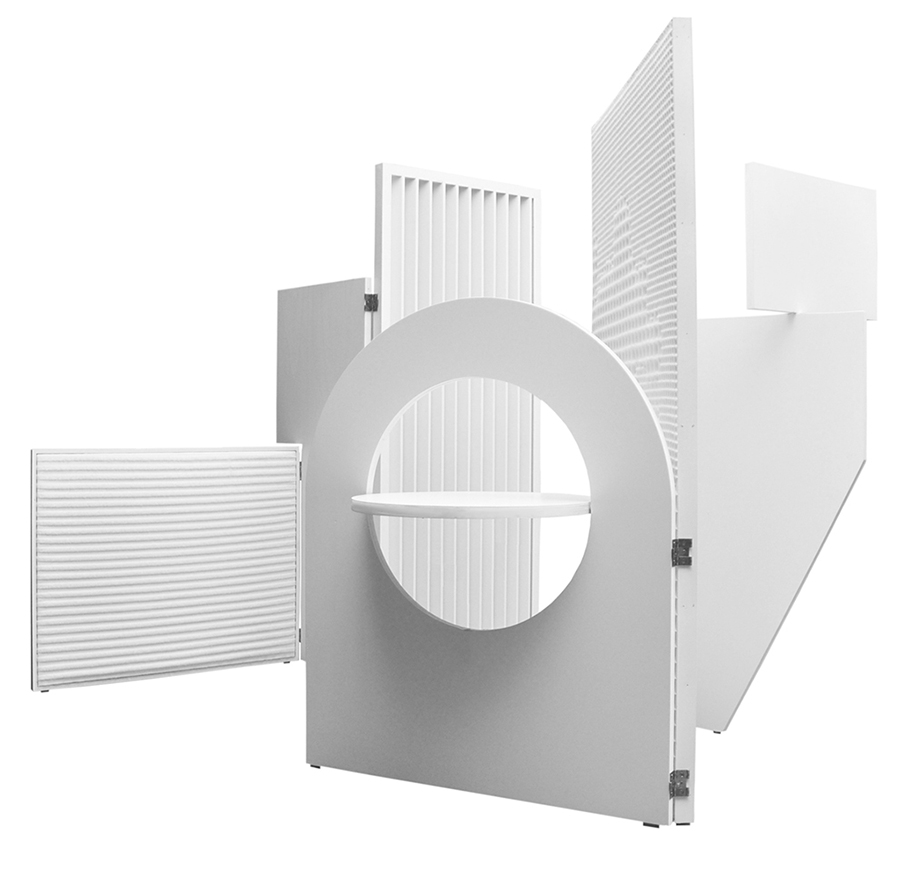 Experimenting with textiles is a new way of designing specific environments to meet the individual or businesses needs resulting in better quality acoustics whether it be for the optimization, absorption or diffusion of sound waves.