New 'Taizhou' Contemporary Art Museum Nearing Completion in China
A new contemporary art museum, Taizhou, is nearing completion in the Zhejiang province of China. The large concrete building was restructured by Shanghai-based firm Atelier Deshaus. In addition to the exterior makeover of the building, the interiors were renovated and redesigned featuring 8 exhibition rooms.
The museum will serve as part of a cultural destination project in collaboration with other converted factories and warehouses.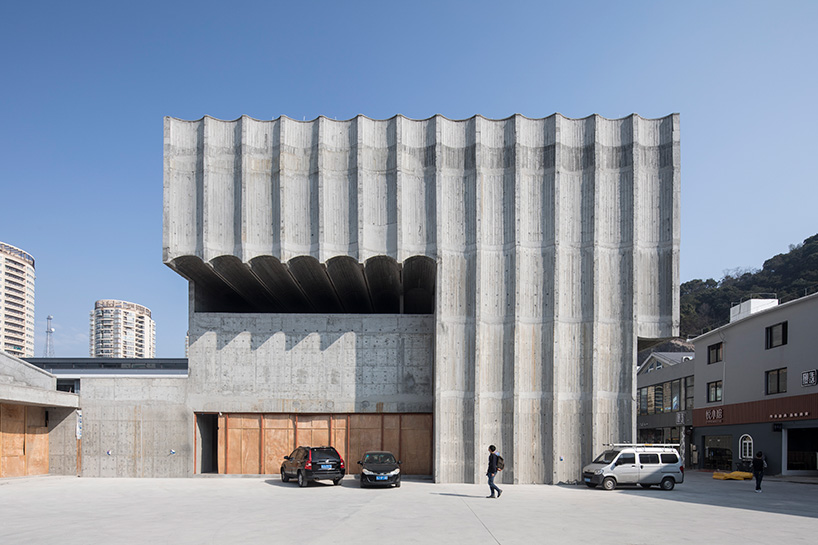 Taizhou  occupies a total area of 26,371 square feet. The brutalist architectural design is massive and made of concrete while maintaining its natural color and raw appearance.
Cut-out shapes and protruding ridges in a wavy formation add to the designs aesthetic, breaking up the monotony of the rigid and rectangular fortress-like tower.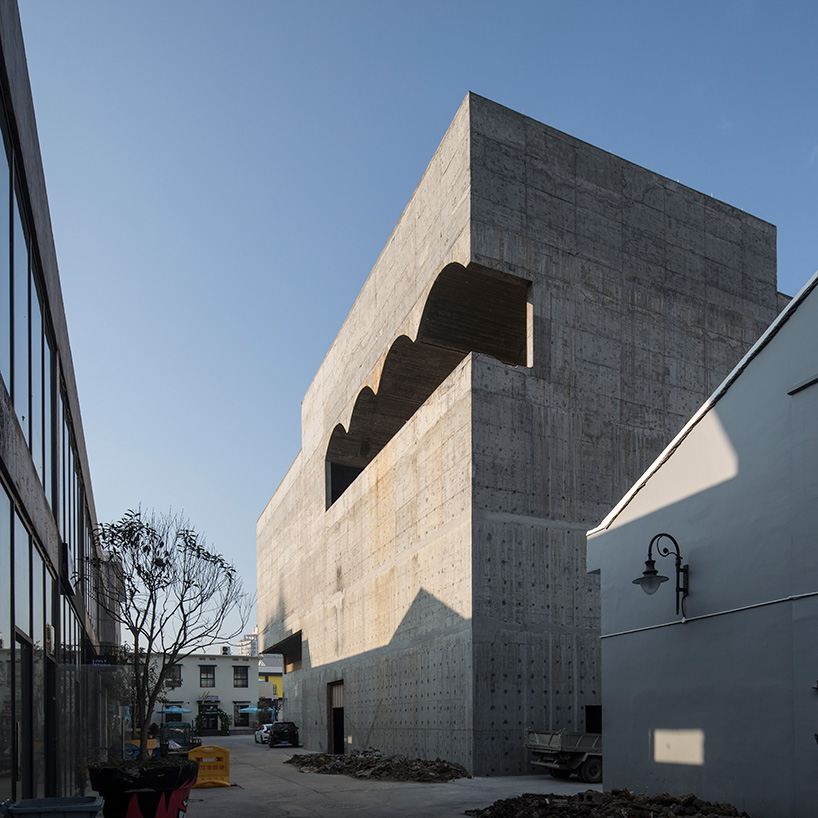 Inside, the barrel vault ceilings are to be integrated with lighting and the floors are adjacent and staggered creating a unique spatial sequence.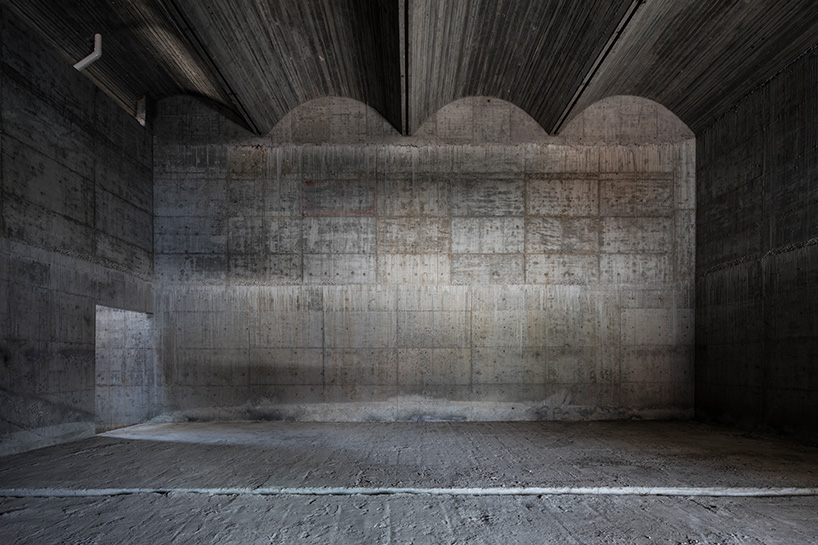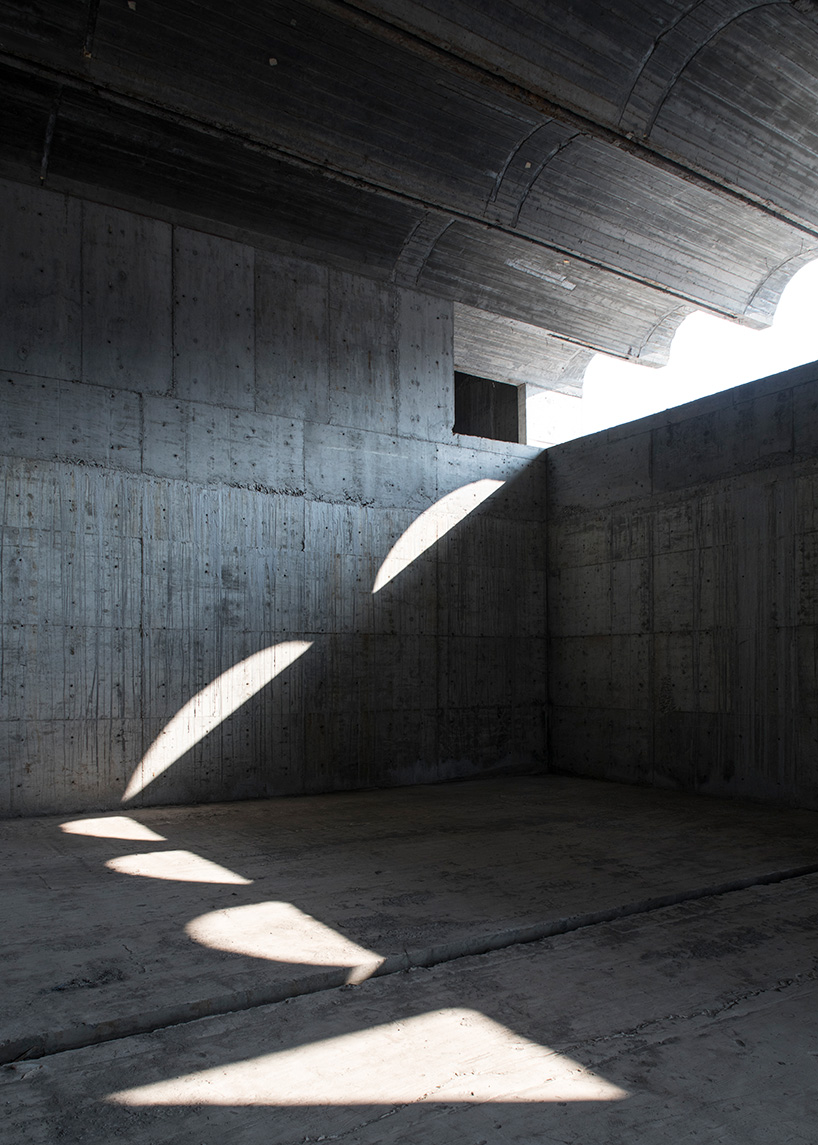 Through the main entrance, museum guests enter a lobby which connects to an external communal space. The spacious lobby is created to host public events and includes both a café and an art store.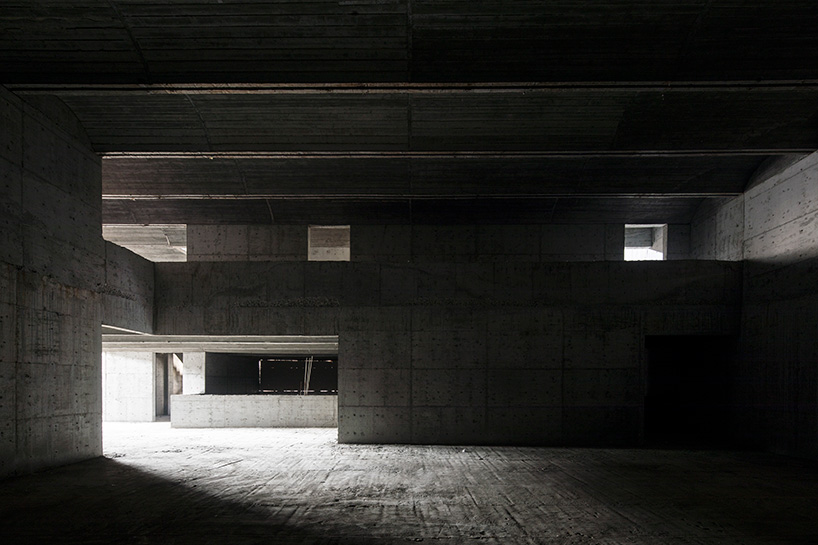 Access to the exhibition rooms is designed so that guests will follow a spiral pattern until finally reaching the main exhibition room.  Once reaching the top, there is a scenic and clear view of the nearby mountain range.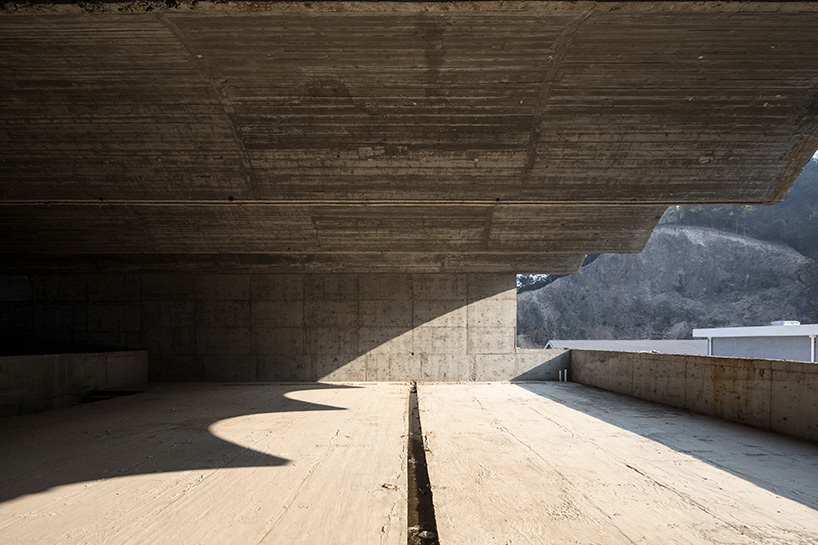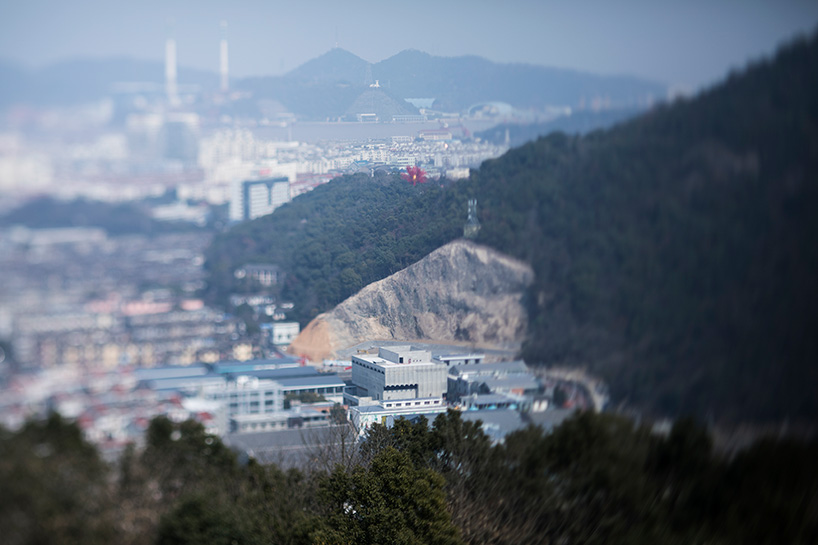 As the centerpiece of the destination, the Taizhou contemporary art museum aims to bring the community together and to attract visitors from near and far.