New Modern Collection by Arper Creates Modular Sound Proof Designs
Showcasing their latest collection designed by Lievore Altherr at the Salone del Mobile 2018, Arper presented their new furniture built for relaxation and communal meeting spaces where individuals or groups of people can gather comfortably in sound-proof paneled enclosures.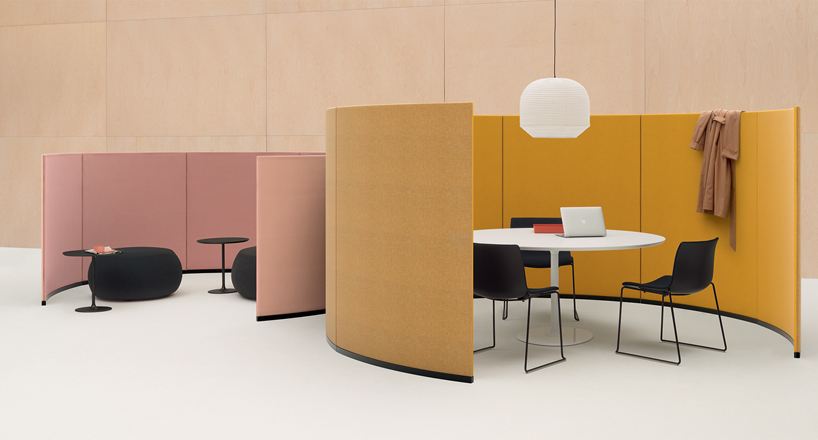 Encompassing the brand's six values: balance, intuition, family, color, lightness and play, the exhibition gave visitors a first hand experience of the new designs to intermingle and enjoy the coziness of a "room within a room."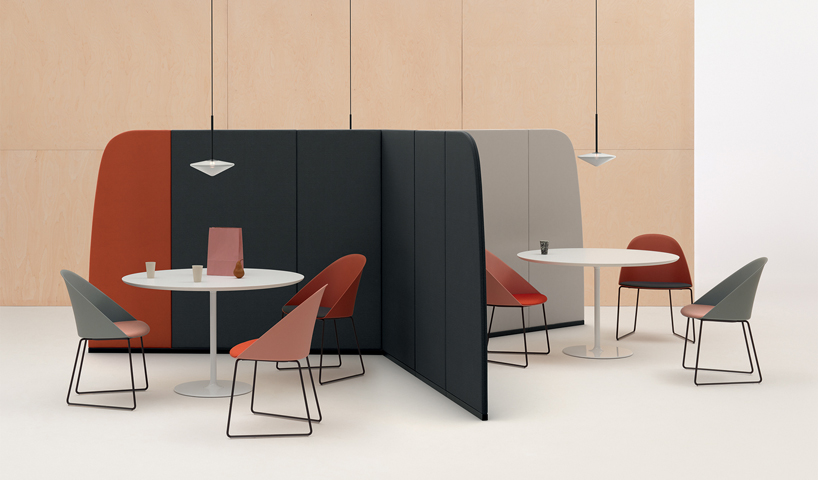 Similar to cubicles, the "Paravan," separates spaces but unlike the rigidness and bland appearance of most cubicles, the Paravan is sculptural and colorful.
Additionally, they are shaped with either straight or rounded corners using sound proof paneling to reduce sound from the outside and increase privacy for conversations held within the space.
With a variety of material finishes to choose from, customization is possible and in combination with the other furnishings in the collection, it makes a stunning set for a modern, open interior office setting. An excellent way to divide space, creating a lounge or conference area without adding permanent walls.