New Banksy Art Surprises Bristol with Valentines-Inspired Mural
Famous graffiti artist, Banksy, surprises his hometown of Bristol with a new mural the day before Valentines day.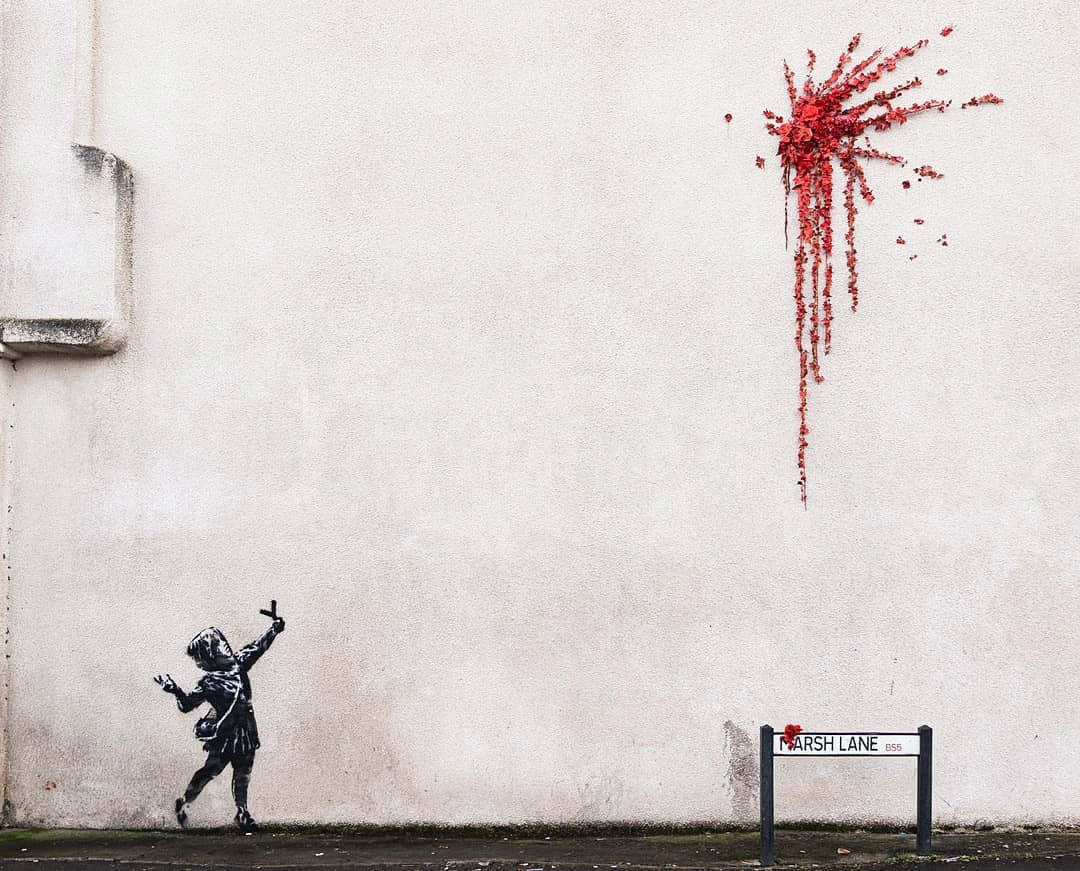 Banksy artwork is on the walls of hundreds of buildings throughout the world. Banksy is notorious for his black and white graffiti murals with only one or two colors added to mix and the bold expression of political, societal and environmental issues.
Although well-known, very few know who Banksy actually is by first and last name. His mysterious nature along with his alias maintains the fundamentals of graffiti art, such as not revealing who you are (to avoid problems with the law for "defacing" property) and to create art while going unnoticed, such as in the middle of the night and when noone is around to see you.
The artwork was spotted on the side of a private residence on February 13th 2020, the day before valentines day. The mural was later posted to the artists instagram by him. The mural represents a modern-day version of cupid with similar mischievous and yet loving overtones. It is of a young girl holding a slingshot pointed towards an explosion of bright red flowers.
While it is uncommon for owners of businesses and private residences to embrace graffiti on their walls, Banksy is considered to be one of the few graffiti artists capable of "defacing" property with the owners of buildings running to protect it with plexiglass as soon as its spotted.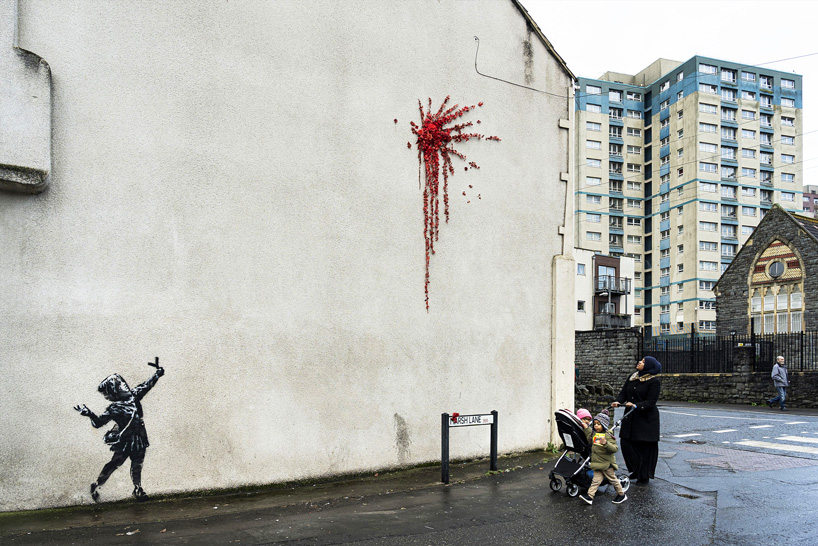 It isn't surprising. Banksy's artwork attracts hundreds to thousands of visitors to wherever he creates his murals. Not only do his murals boost the towns economy but the visual messages intrigue and inspire those who get the chance to come across one.