Naturally Resourced Office Space with 'Wavy Rope' Design in China
Rope Wave Office is an innovative office space that is cost-effective and attractive using naturally resourced materials located in Shanghai, China by Usual Studio.
The design was to create multiple spaces throughout the office for start-ups and design teams to have individual areas while being able to work together and share resources.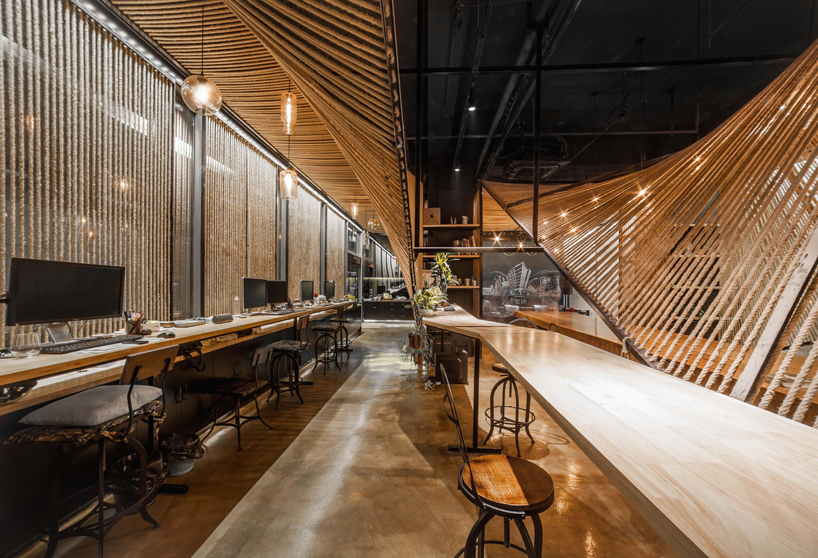 The diagonal ropes serve as perforated room partitions, their angular design breaks up the hard edges and rectangular shape of the open floor plan.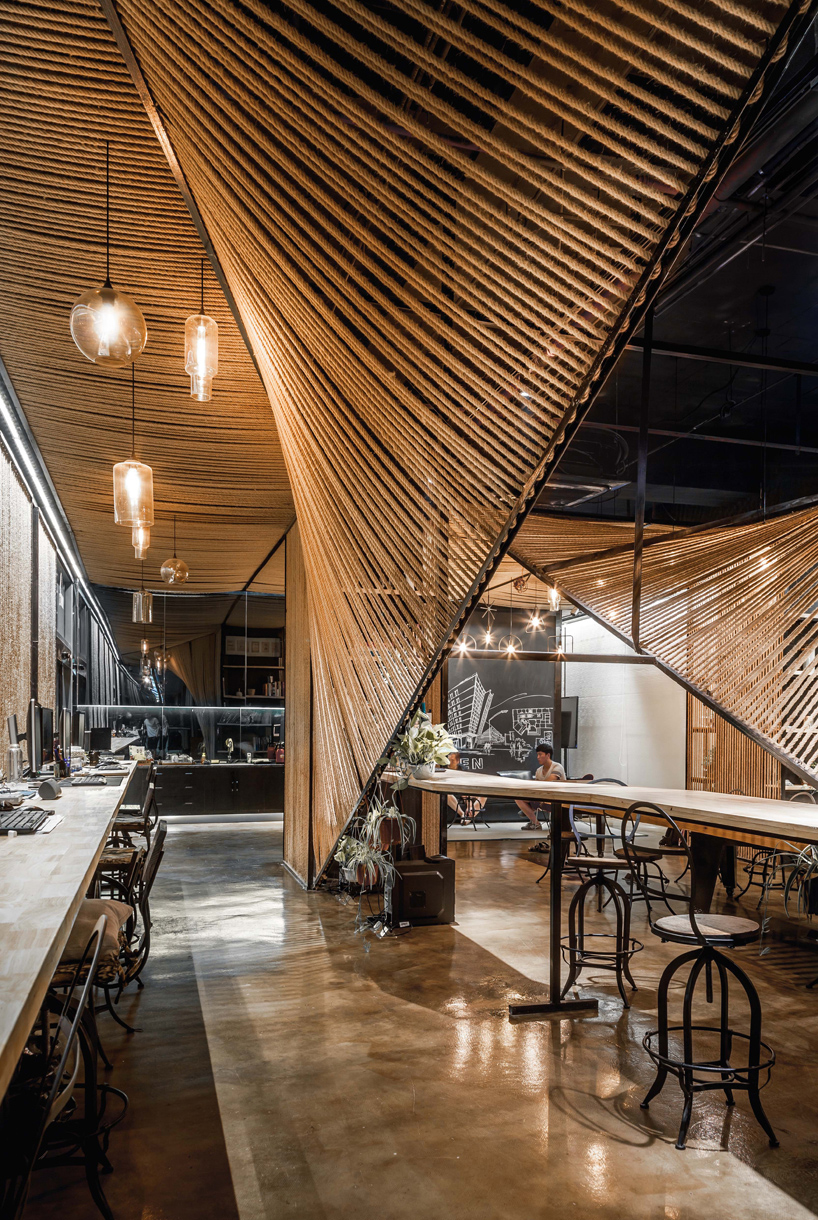 The waving rope also serves to cover the original beam-column system creating a dynamic design with used for multiple purposes. Breaking up the monotony of a typical open floor design, the webbing creates an energetic work environment.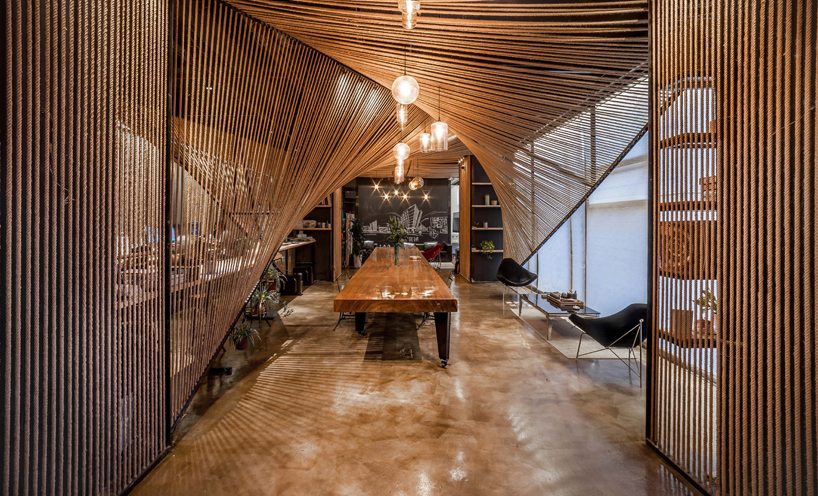 Areas that are too small to be used as offices, were reimagined as reading rooms and corporate culture displays such as under the public staircase, utilizing as much space as possible.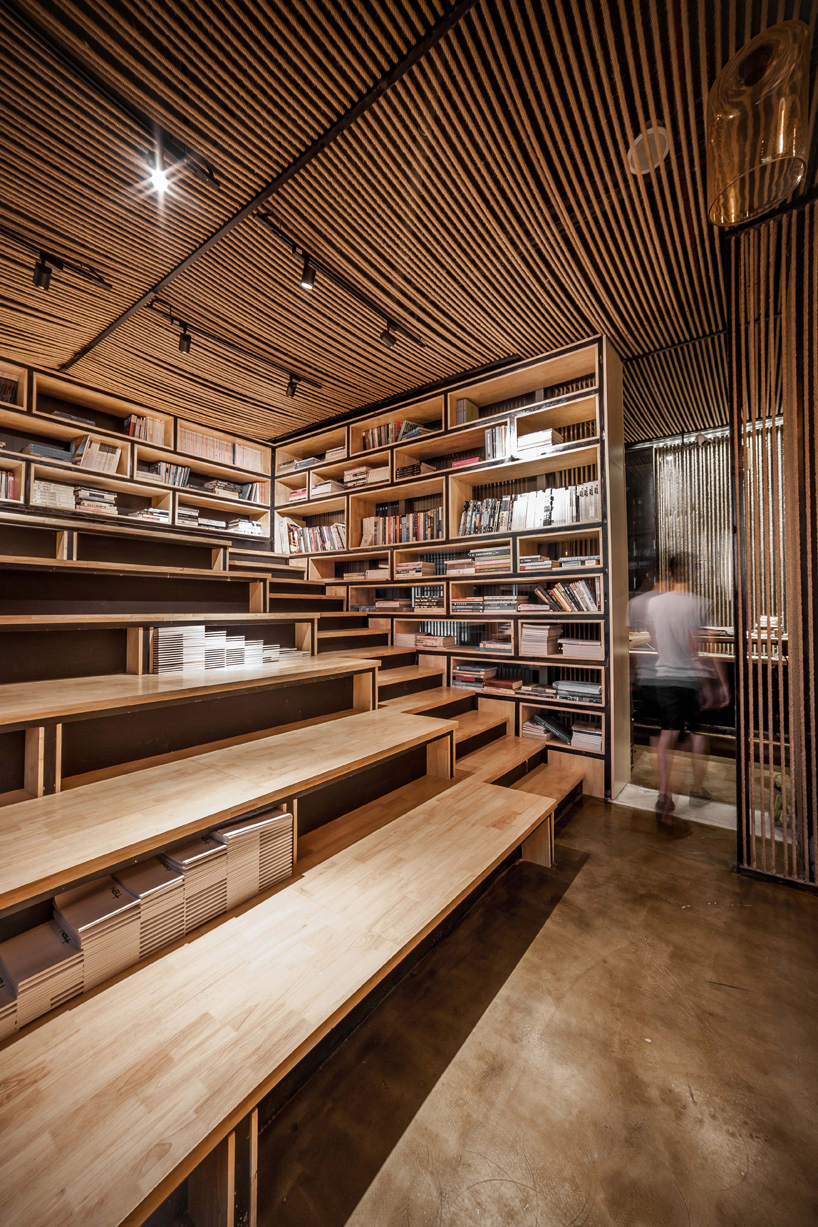 Instead of completely renovating the building by adding dividers and walls to separate space or purchasing large scale partitions, the Rope Wave Office decorates with cost efficient materials to create an atmosphere with natural elements adding warmth and comfort to an office space.