Multi-Purpose Reflective NASA Blanket for Burning Man Art Festival
Burning man, an annual gathering of art, music, invention and community held in Black Rock City, Nevada, has a new proposal this year by Russia-based architect Sasha Shtanuk of a large reflective silver NASA blanket to be spread across the festival.
The piece is a fluid sculpture that changes shape while interacting with it's environment. The idea is to create a futuristic and "chilly" space amongst the flat, neutral toned and hot terrain of the desert.
The piece is made of 3.350 NASA space blankets, stretching 328 feet on all sides which are held together with 24 miles worth of reinforced tape. The canvas is made of ultralight polyester catching light and wind as it morphs and shifts its shape. It's fluid nature transforms into majestic and captivating silhouettes resembling waves, mountains and out of this world imagery.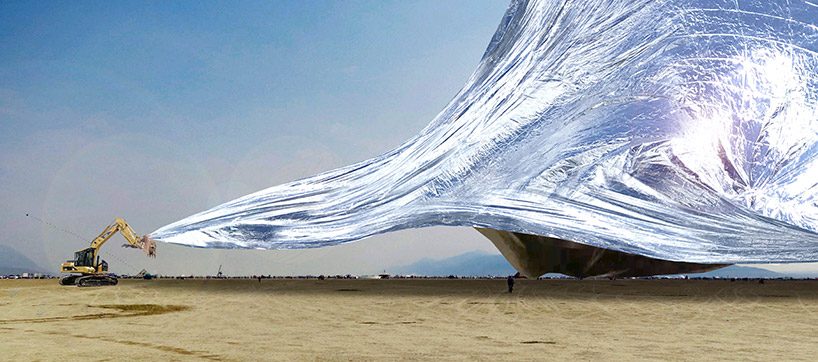 To make the art installation possible, Shtanuk started an Indiegogo Campaign, a site where artists, inventors and entrepreneurs can gain financial support from donors. The goal set is flexible and is surely achievable, as many Burning Man installations are often times costly.  Once the festival is ends, a piece of the blanket can be purchased at a reasonable price depending on it's size.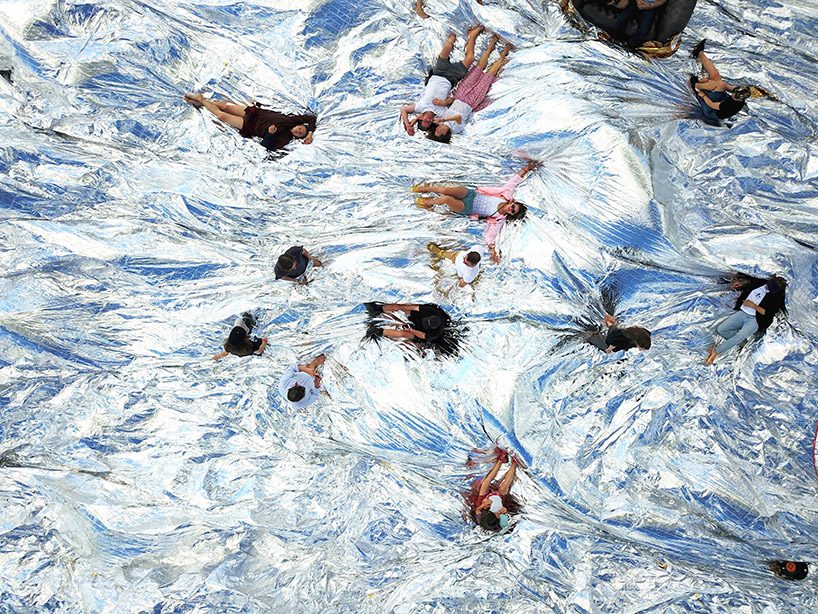 Shtanuk's goal is to create something that is not only eye-catching and imagination sparking but an additional space for friendly festival-goers and pleasure-seekers to gather and enjoy one another's company.  "Ever since we were children and throughout our lives, we share the space under the blanket with lovers, friends, and family,'"says Shtanuk. '"Under the blanket, there are no strangers.'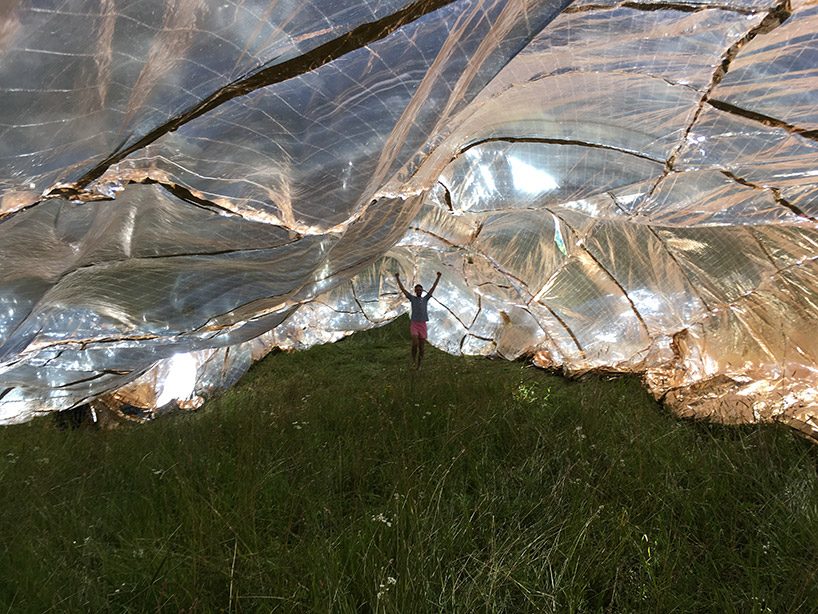 On one side the silver coating reflects up to 97% of the radiated heat, serving as a cooling canopy during the day. As Shtanuk goes on to explain, "At night, hundreds of people in el-wire suits will get together under the blanket, creating an effect of oceanic bioluminescent plankton or moving waves of the equalizer." The large art installation will serve multiple purposes throughout the festival, engaging the senses through visual stimulation and a cooling down  station to a group activity and artistic performance space.