Minimalism for the Millenial
It's time to turn our home into a smart and sophisticated sanctuary. The days of decorating with collectible toys, childhood stuffed animals and polaroid photos of friends on our vanity mirror is behind us. We don't have to chuck them in the trash, but we can designate a room in the house for this memorabilia or we can delicately place them in storage for safe keeping. This is for those who want to "adult" better than the rest. Check out these inspiring tips showcasing the best in mid-century modern furniture and minimalist style. Minimalist for the millenial just got easier!
One or two pieces of wall art is good enough.
Don't over clutter your walls with artwork. Keep it simple. One or two pieces of wall art will go a long way. The "less is more" factor plays a big role in sophisticated design. If you really want to showcase certain accents, swap them seasonally. It is senseless to have so much artwork you want to display that you (or you guests) don't even know where to look! Point the eye in the direction toward the art you want to be noticed.
Keep it sleek and chic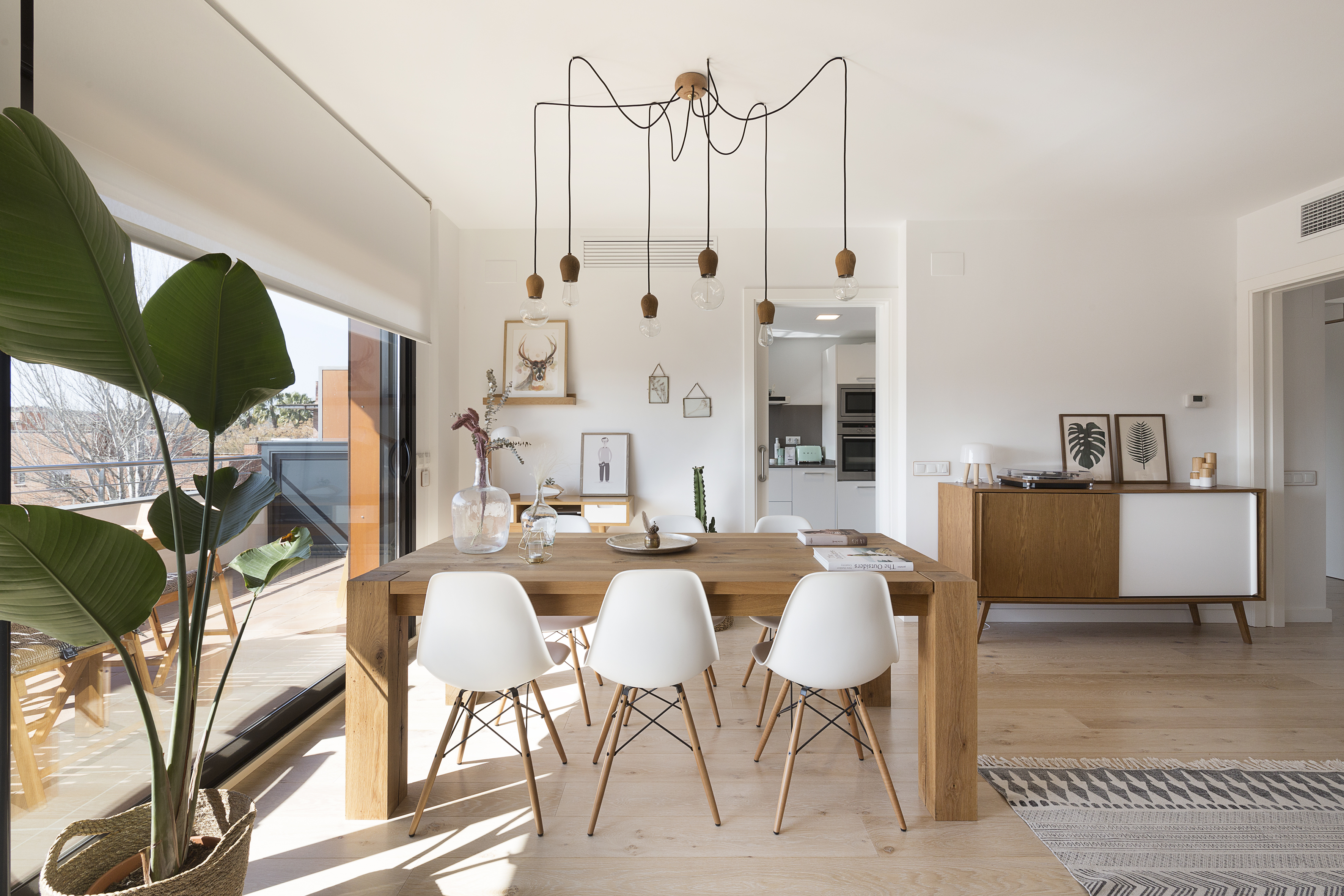 There are several ways to achieve this. You can keep the furniture cohesive. Matching finishes, choosing similar silhouettes, picking neutral colors, this leaves you a little more room to play with accents and decor. The furniture doesn't have to be the star of the show but it can still shine. Try tapered and splayed legs on chairs, stools and sofas. Furniture made from bent plywood, molded plastic and fiberglass. Upholstery such as leather, tweed, velvet, leather, cowhide, rayon and woven cord. Don't skimp on comfort. Make sure it feels just as good as it looks. You will find the designs using these materials and fabrics along with their rigid yet sturdy form have a charming and casual feel while maintaining their sense of structure.
Enhance with color and pattern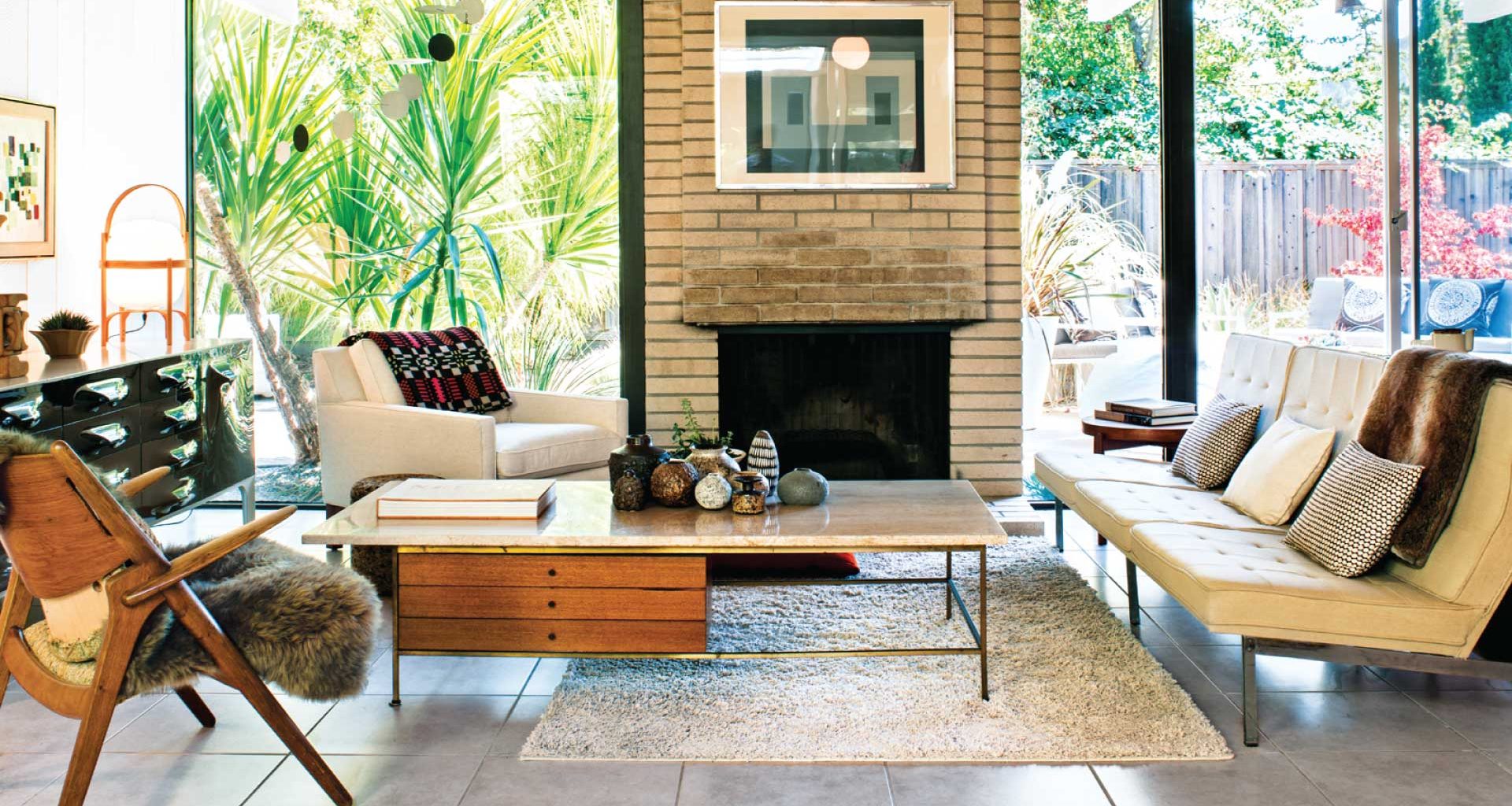 Now that you have a strong foundation to build from, you can begin adding splashes of color and different patterns to the environment. Button tufting on a 3-seat sofa, a sheepskin rug, a couple of accent pillows with geometric patterns, a decorative bowl or a hand painted vase. Again, don't over do it. Like any good design, allow the eye to follow a pattern without too much buzzing everywhere. Take a snapshot of each room in your home (with an actual camera or with your minds eye). See each room as separate yet unified. The pieces you display in any particular room are another piece to the whole. It creates fluidity between rooms and an unsurpassed cohesiveness to the entirety of the home.
Functionality will help keep your space minimal
The color, shape, design, material and placement of your modern furniture and home decor all help to achieve the look. However, what also helps keep it minimal? Functionality. You don't need the ottoman, if you buy a sectional or a chaise lounger. You don't need the bulky guest bed, if you buy a daybed. You don't need the bookcase and the room divider, if you buy a shelved partition. You don't need the sideboard, if you buy a coffee table with storage drawers. Consider what you need, what you want and how the furniture you buy plays a role in condensing, compartmentalizing and utilizing the space you are working within. Multi-functional furniture will help keep things minimalist.
The difference between now and then
Modern design is timeless but it has its set of standards. To help you get a better feel of where modern design originated from and how it continues to be a driving style in sophisticated and minimal design – check out the website: Inmod.com. They sell accurate reproductions of famous mid-century modern designers with historical snippets of who, what, why, where and when the design originated. Educate yourself on these designers and the remarkable reasons behind their minimal, modern and multi-functional designs. You will find an appreciation that extends beyond their inarguable visual aesthetic.
You don't have to search high and low for these types of furnishings. There are modern furniture sites dedicated to providing these sophisticated looks for you to refurbish your home with. Don't forget to check out some of our other blog articles on mid-century modern design, retro furniture, minimalist style and finding your own padstyle! If minimal doesn't jive with your style, there is always a way to make your pad the sophisticated space you've always wanted!