Mid-Century Modern Town Hall Spans Across River Connecting a Community in Faroe Islands
The town hall of Eysturkommuna spans a river connecting two previously separate buildings in the Faroe Islands pays homage to modern architectural design and signifies the unification of a community through municipalities. The Faroe Islands are a cluster of land masses about halfway between Iceland and Norway.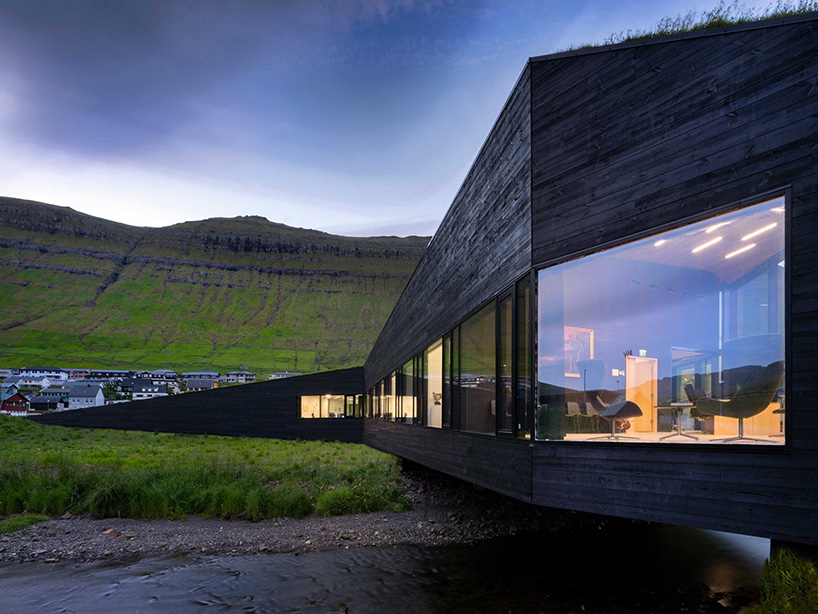 Designed by Henning Larsen Architects, the flat, green-roofed building measures 750 square meters and like most mid-century modern architecture is built to emerge with nature.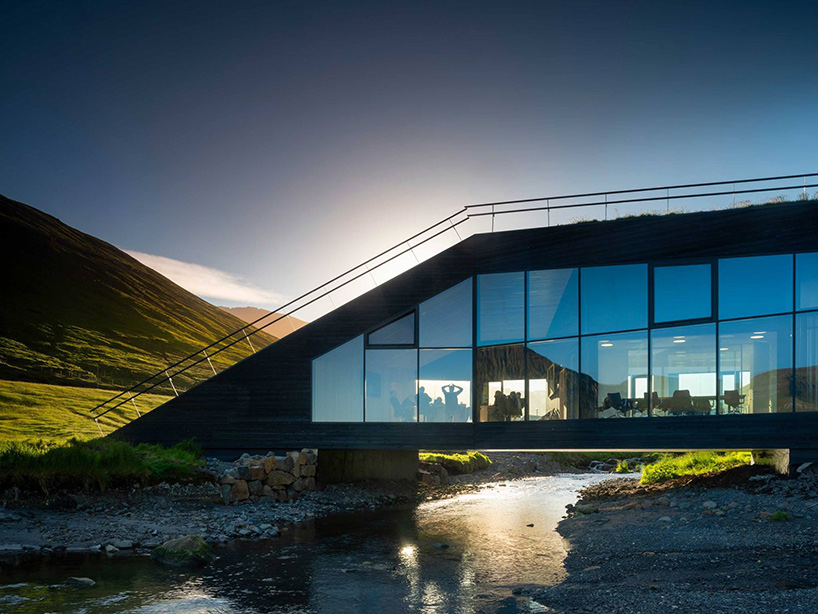 The terraces and roof are open to the public, serving as more than just a connection between municipalities but as a recreational area for visitors to have picnics or swim in the surrounding river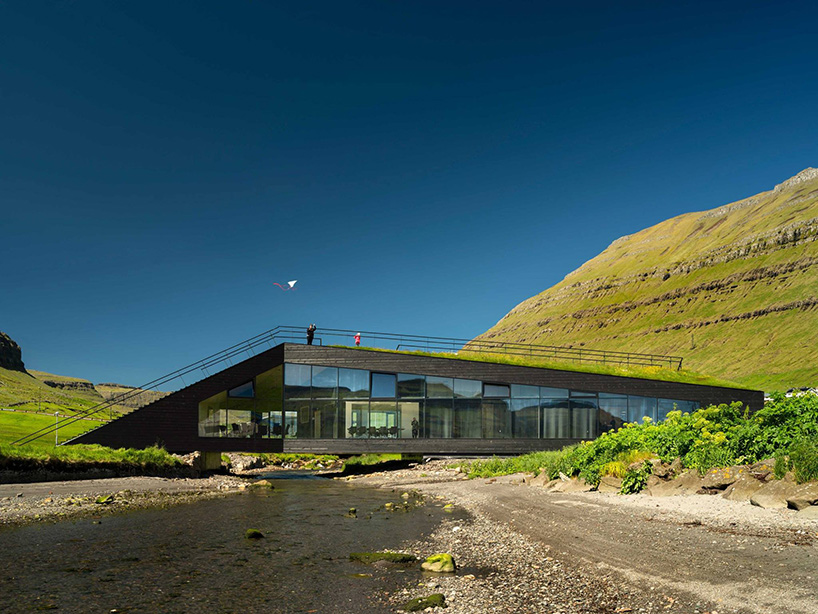 The town hall is a thoughtful attempt to reclaim the local beach, a gathering point for their community, as activities decreased once a large factory was built nearby.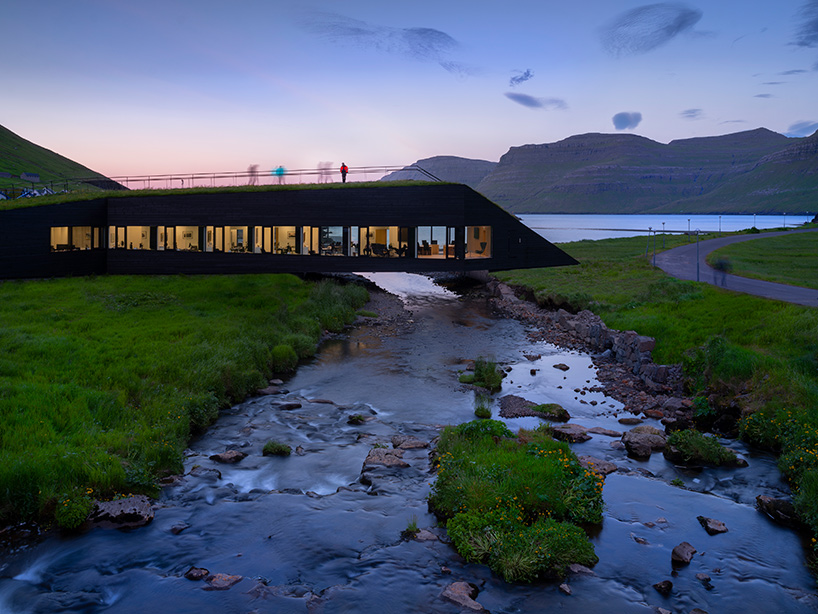 Meanwhile, an exterior installation by artist Jens Ladekarl Thomsen draws from the region's natural sights and sounds.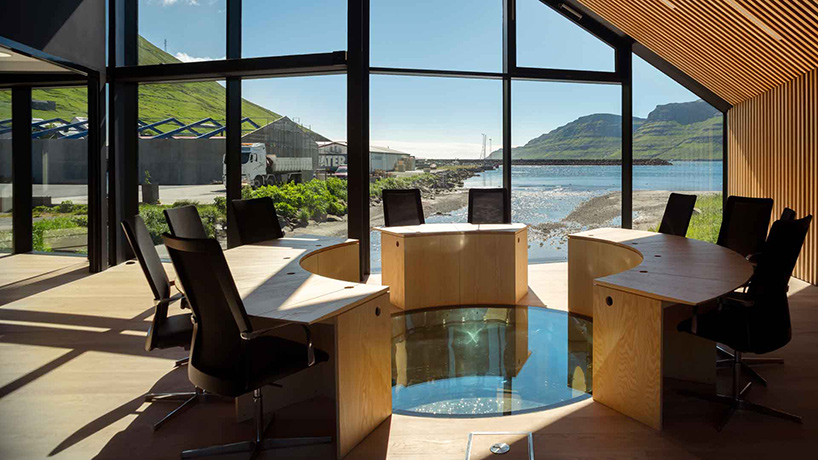 "Having difficulties distinguishing where the landscape ends and the building begins is a central theme in traditional Faroese architecture," explains Osbjørn Jacobsen, partner and lead design architect at Henning larsen Architects. He continues to say, "the town hall design was driven by the notion of this blurred line, and as such a take on modern architecture in the Faroe Islands."