Mid-Century Modern Architecture with Perforated Copper Facade
A newly built house in Germany blends traditional mid-century modern design with new materials. Although it sticks to some of the traditional principles behind mid-century modern architecture it adds an uncommon element to the mix.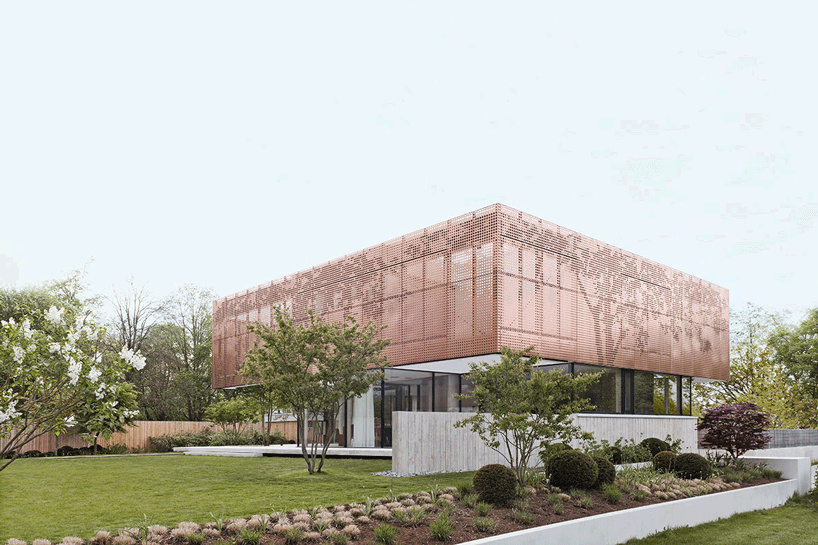 The vibrant facade that shines especially when the sunlight hits it, is made of perforated copper. Designed by Liebel Architekten, this mid-century modern home with its flat roof and large glass paneled windows, is separated into 2 levels. The second level has separate private bedrooms and bathrooms. Whereas the first level floor plan is an open layout, as in most mid-century modern designed homes. This is where a majority of the communal areas reside.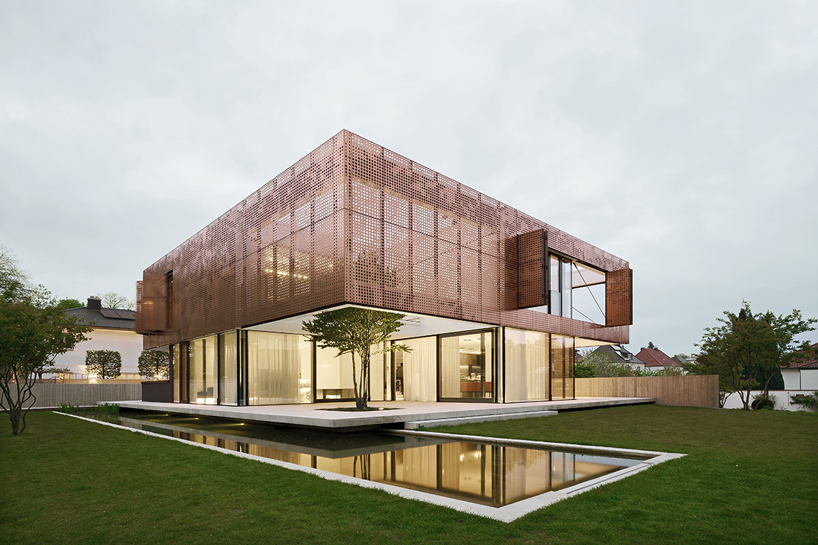 Surrounding the home on the first level, are terraces adorned in greenery and foliage. As we've seen trending in modern architecture, an open terrace is included within the interior of the home. This distinct feature, aside from the miraculous copper facade, has a large tree that grows through the second level and out from an opening in the roof!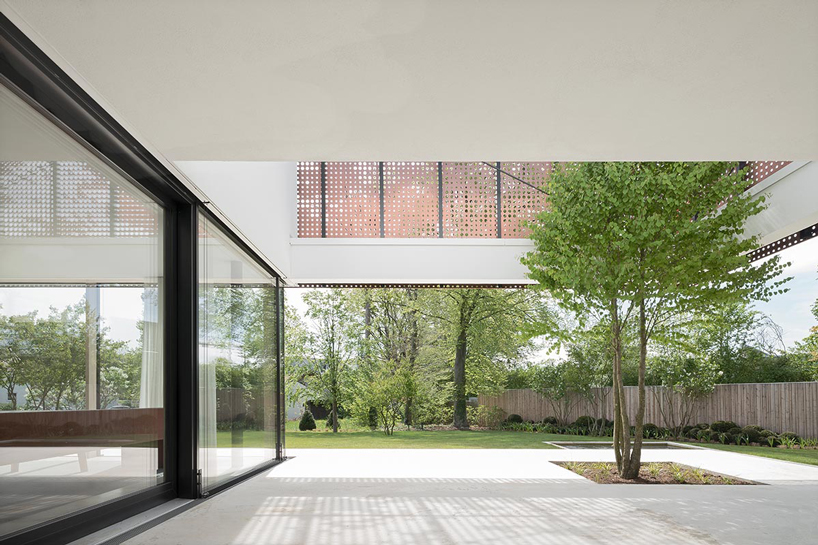 The house is wrapped in the copper facade on the second level. The facade can be adjusted to work as a screen, open or closed, for more or less privacy. When open, it allows for even more natural light to enter the upper area of the home.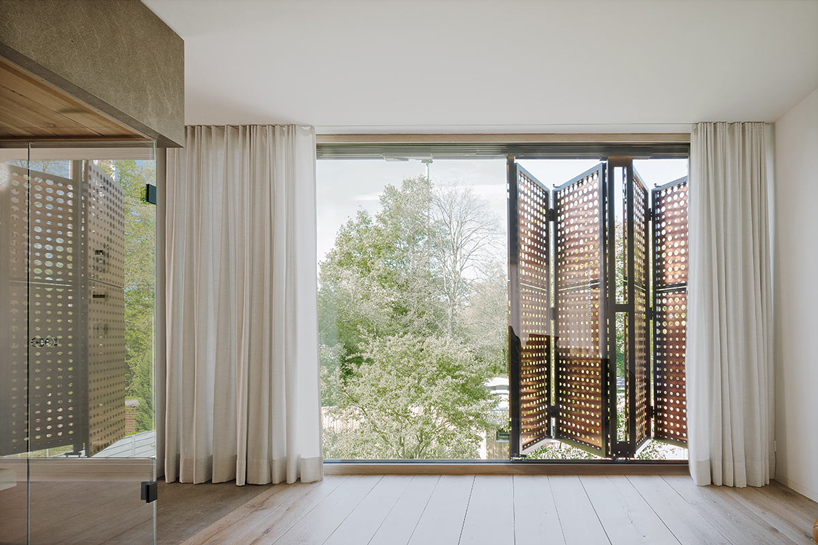 Every area of the home, including the outdoors, flows seamlessly into the other. The blending of interior and exterior is beautifully orchestrated, making it easy to feel like you are immersed in nature even while indoors.