Legendary Danish Designer Grete Jalk & the GJ Bow Chair
A leading woman in furniture design at the start of the mid century modern design craze in the 1950s was no other than Danish designer Grete Jalk. 
Born in Copenhagen, Denmark, Jalk studied at the Design School for Women in the early 1940s continuing her education at the Danish Design School. Following her studies, she opened her own design studio where the legendary GJ Chair was born.
The GJ chair or the GJ Bow Chair was made using two pieces of plywood cut and bent in a single two dimensional movement. The design resembled folded fabric or paper but with sharper edges, elegantly sculpted. The two pieces were discreetly bolted together at the very back near the base. This sharp-edged supporting frame was an innovative design but was seen as unfavorable for market conditions at the time.
There are only 300 original copies of this design made, which is why the GJ chair is sought after by many collectors today.
As many artists are, Jalk was inspired by others in her field like Aalvar Aalto.
It is hard to say absolutely whether or not gender was the defining reason for the lack of acclaim she received at the time of her design. However, her reputation as the 'lady of danish design" is rising today and in 2008, her stunning GJ chair was relaunched in industrial production.
Grete Jalk, entered her designs in annual furniture design competitions and even taught for 10 years at the Design Museum in the school's furniture department.  She did not receive as much acclaim at the time of her designs.
While we see progress in terms of innovation and style in nordic design, we can also note that if gender did play a role in Jalks lack of acclaim, that society still had leaps and bounds it needed to make in terms of cultural respect for women and their contribution to certain industries.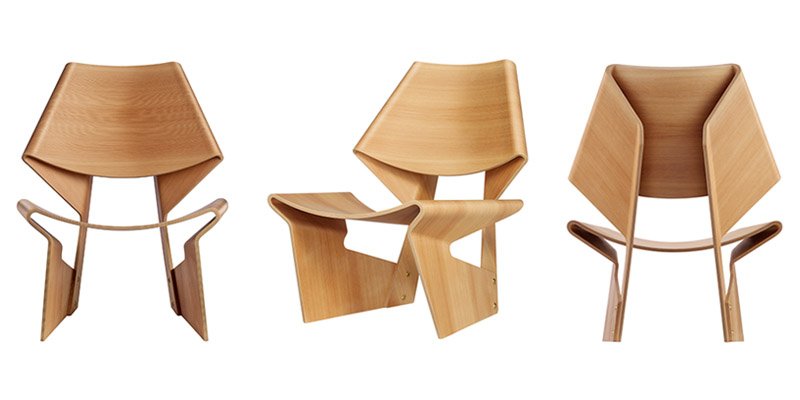 Exquisite in form and style, the rise in demand for her designs today are in part due to the rarity of their existence and the history behind them.