Iconic Architecture Carved from Pine Tree Stumps & Speaks on Nature of Reality
Hand-carved pine trees found in a forest of Northern Sweden were made to resemble iconic architecture throughout design history. The art installation served as more than just a commemoration towards well-known design but also as a narrative concerning the future of the Swedish wood industry through a fictional character surrounding the showcase called Naturalis Brutalis.
The art installation was inside of the Serra Dei Giardini Greenhouse as part of the "plots, prints, projections" exhibition for the Stockholm-based Krupinski/Krupinska at the Venice Architecture Biennale.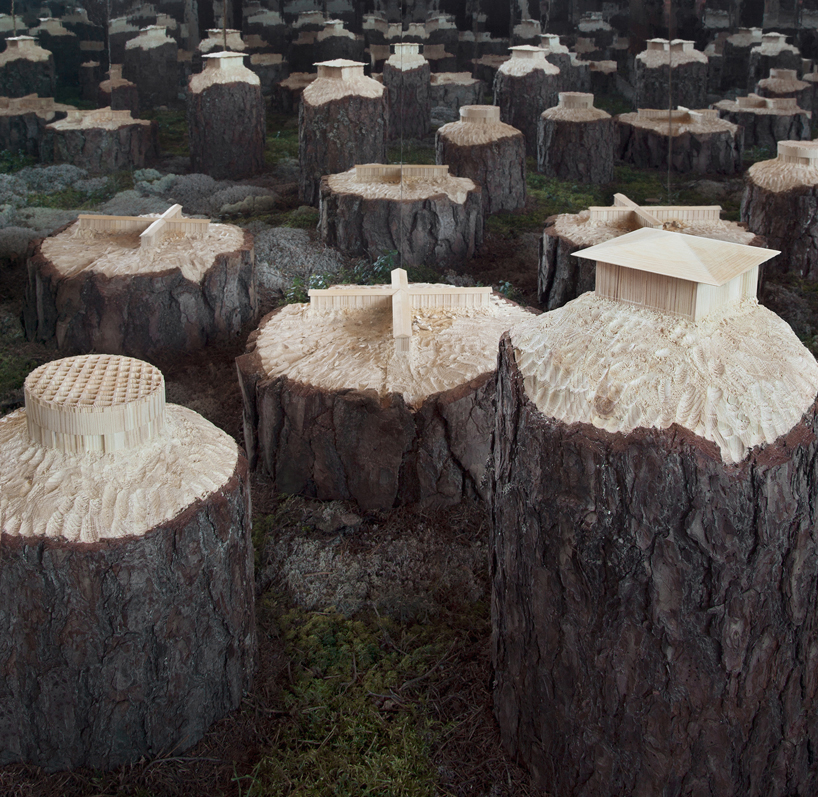 Each piece shows a high level of woodworking craftsmanship. For the exhibition, the fictional character Naturalis Brutalis comes alive.
When asked who or what the Naturalis Brutalis are, the architects stated "the Naturalis Brutalis are increasingly present in Swedish forests and have developed a brutal, sometimes unscrupulous, relationship with its surrounding nature. They are dangerous even if they sometimes strive to be sympathetic."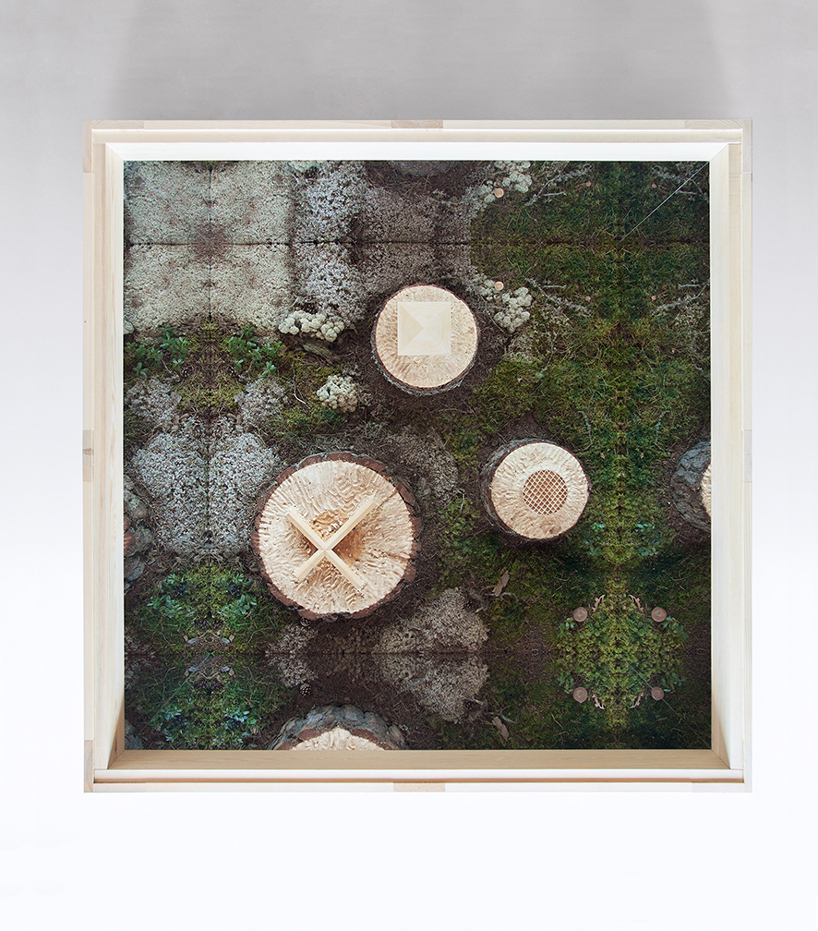 To add even more vitality to the narrative, a piece of the forest where the Naturalis Brutalis are said to come from was brought inside a freight-box with the inner walls adorned in reflective mirrors creating the illusion of their habitat inside of the greenhouse.
For a deeper understanding of the art installation, it is important to note that the main sponsor of the exhibition is the Swedish wood industry which has a rich but controversial history when it comes to large scale tree felling in relation to building materials for architecture and design purposes.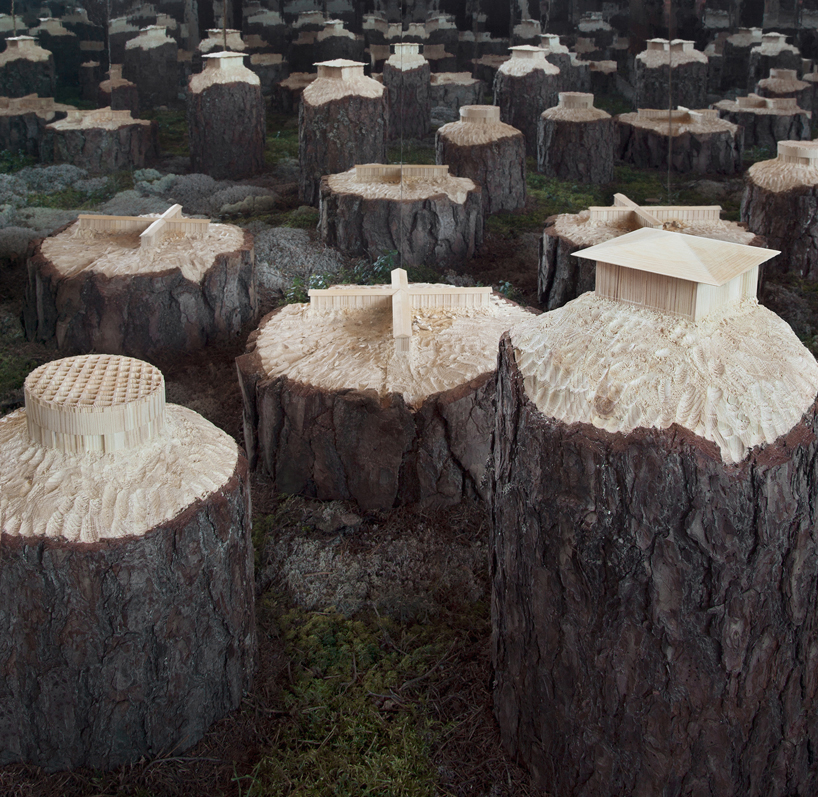 "Greenhouses have a tradition of exhibiting nature, putting nature on display,'" says Konrad Krupinski. "We find that interesting and therefore also wanted to exhibit nature. Questions about what is real nature became inextricable. The ambiguous relationship between the artificial and the real intrigues us. But also our relation to nature in terms of respect, exoticism and mysticism. We wanted to investigate this tension through exhibiting it, framing it and crating it."