Helpful Tips to Furniture Shopping Online
Let's face it, the selection of furniture and home decor sold in stores doesn't always meet our style or our standards. If we want something with vintage appeal, we are paying an arm and a leg to an antique store, which may only carry 3 of the 4 chairs we need to complete our dining room set.
The selection of furniture online is far better than what we may find at our local furniture dealer. However, shopping online for furniture can be a little intimidating. We don't get to see or feel the furniture in-person before buying.
Will the color match? Are the measurements listed accurate? Is the description correct? Is the site reliable? Our questions might be vast and our worry not entirely misguided. But, not to worry! Before you give up on buying furniture online and heading straight to any generic furniture store, try these helpful tips when furniture shopping online.
Tip #1 Furniture Website Credibility
This isn't to deter you from checking out a freshly launched furniture website. It is, however, designed to weed out the bad guys from the good guys. What makes some furniture sites bad and other furniture sites good?
Any website that looks like it was designed in the Windows Paint App in the early 90s can take a hike. A website that has recurring patrons and continues to have new ones, keeps the design up-to-date. This includes an attractive layout, high-resolution graphics, proper links and especially keeps an eye out for updating their promotional banners and other assets of the site. If you see a banner ad on their homepage promoting "Christmas" oriented home decor and furniture but it is almost the end of spring, you can be sure they don't have a great team working behind the scenes. I wouldn't want to give my credit card information to a site that looks like it is barely in use.
Tip #2 Customer Reviews

See what other buyers from the site are saying about the furniture, the store, the customer service team and the overall buying experience. You may have to sift through many reviews to find a consistency and a pattern. Keep an open mind as you may find there is a balance between good and bad reviews. This means make sure you read them! It is possible to see a 2 star rating on specific furnishing with positive feedback from the buyer.
Tip #3 Color Matching
One of the most challenging parts of shopping for furniture online is knowing whether or not the fabric color or wood finish you see on your screen will look the same in-person. This can be easier to determine in some cases. For example, a walnut wood finish is relatively the same wherever you go. Meaning, walnut finish is a darker shade of brown compared to a white oak finish. If you've seen walnut finish in person, you have a generally good idea of what your new lounge chair with a walnut wood finish will look like in person.
Fabric colors can be tricky. The reason being, your screen on your phone, the screen on the computer, the photo or graphic of the furnishing, the type of fabric it is and the lighting in your home can all play a role with slight differences even if they are extremely subtle. A good furniture website will show photos of the furniture in various colors and finishes. A good website will also send you either real life fabric swatches or have digital color swatches available. It never hurts to ask for them!
Tip #4 Measurements and Dimensions
Before chewing out the sites customer service team, be sure you do your homework beforehand! This is important because "eyeballing" dimensions doesn't always work the same when buying furniture online.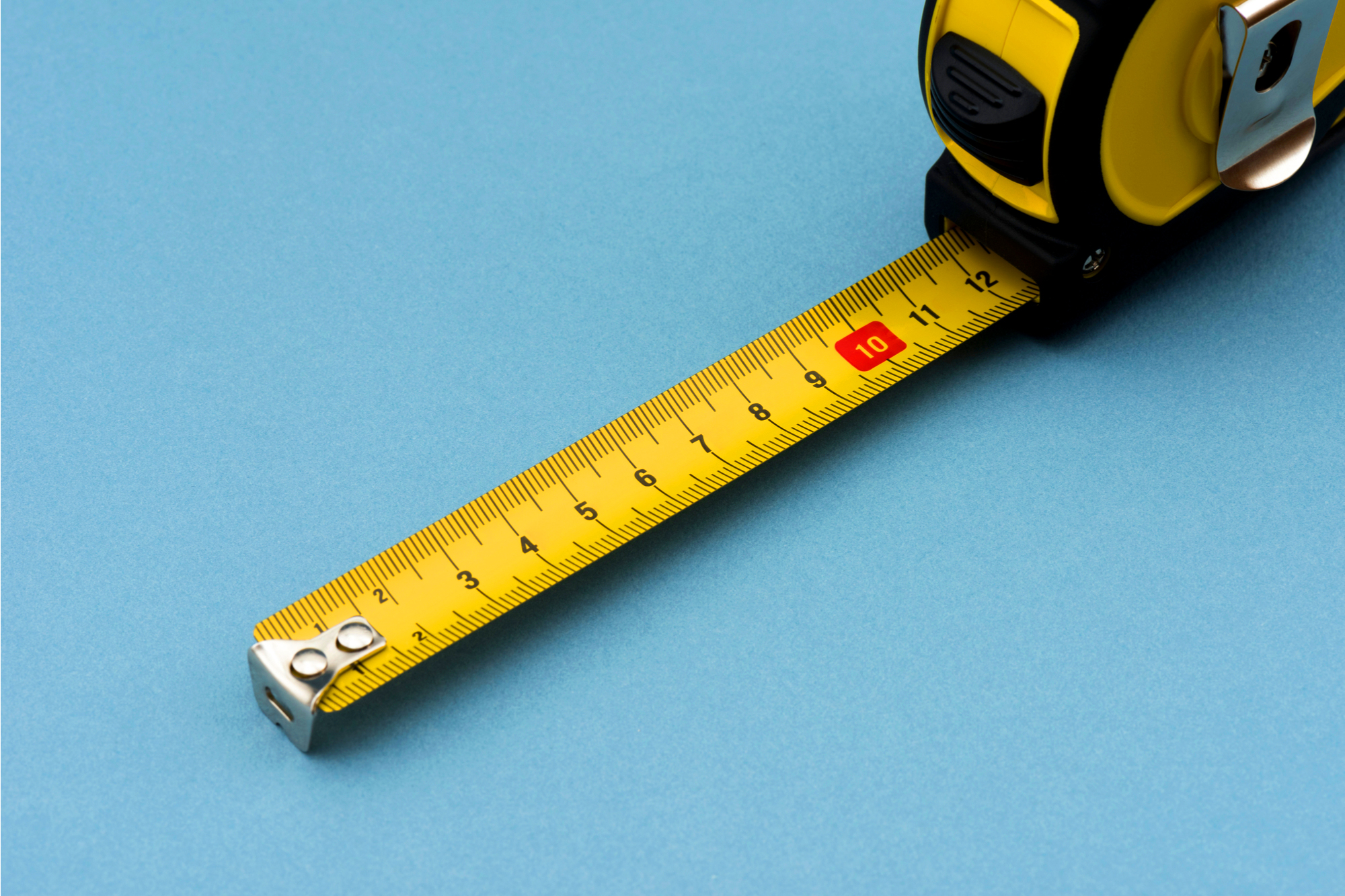 Nothing is worse when shopping for furniture online than to have your item be either too large or too small upon arrival. Double check the site and make sure the measurements listed were accurate to begin with. If they are, consider the reasons your new furnshing does not fit.
For example, measurements for a kitchen dining table may seem like it would fit perfectly in the space you've chosen. However, did you factor in the space around the table and the dining chairs that will need to be pulled out when sitting and dining? All of a sudden you can't sit down at your awesome new dining table because the back of the dining chair keeps hitting the wall behind it!
Tip #5 Items the Site Sells and Going the Extra Mile
Did you know most furniture sites are third party sellers? The ones that are exceptional will sell their own line of furniture as well as other manufacturers items. Inmod.com sells a line called Origins by Inmod exclusively for their furniture website. Many sites curate the products they sell. This means they are selective about the furniture and home decor they choose to carry.
A variety of factors are considered such as their websites niche buyers, the reliability of the vendors they work with and sometimes, their own personal style can play a role. Some sites go the extra mile by giving valuable information to the buyer on the items page, especially when it is a reproduction of a furnishing by a famous designer or when it is an original, yet rare design solely featured on their website.
Tip #6 Call their Customer Service Team
If you have any questions about an item or even regarding the design, style and featured products, don't hesitate to call them. A good online furniture dealer will have a customer service team available. Most have both a call and message service directly on their website. They will answer your questions, point you in the right direction and it will surely ease your mind talking to a real person when buying furniture and home decor online.
Tip 7# Lead Times, Assembly and Shipping
If you don't like assembling your own furniture, check the sites features to see if the item you are after requires assembly. Most online furniture stores may require some level of assembly for their items. If the page doesn't provide information on assembly, call and find out.
Remember, custom orders take longer than any in-stock orders. If they are third party sellers, as most are, they have very limited control over the time it takes for your custom order and sometimes even your in-stock order to arrive.
A good site may have white glove delivery on some of their items too. This is a type of delivery service that is completely hands free on your end. They will unpack your item, assemble your item and even move your item in the room of your choice.
Tip #8 Pricing
We know if you aren't rolling in dough or don't have a "home redecoration" budget you saved up for, the cost can be a real factor in your decision making.
A cool feature of some of the better furniture sites will offer financing so you can pay overtime. This allows you the opportunity to have that dreamy velvet sectional you've wanted for years or that modern extendable dining table in time for the company you will be hosting.
A good online furniture dealer will typically include free shipping on nearly all of their items. This is important to note because when shopping around for the best prices, you may come across the same item on one site for almost $100 less than the other guy.
BUT BEWARE! Once the item of the lower priced dealer is in your shopping cart, the overall cost magically just bounced up to $150 more than you bargained for because that tricky shipping cost was added. Although it seems like a hefty fee for shipping, when it comes to furniture it can be entirely possible due to size and weight. You may be tempted to search online based solely on prices. Save yourself some time and seek out the furniture sites with free shipping to avoid the guessing game.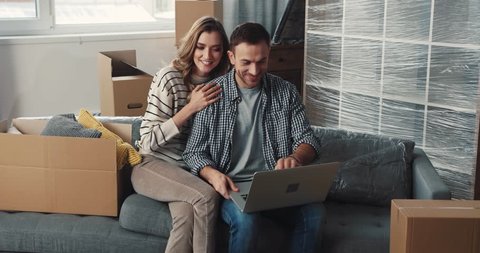 Now that you know some helpful tips and smarter ways to buy online for furniture, you can save yourself the trouble of worrying while delving into the incredible world of online furniture shopping. You are going to find a very nice selection that can satisfy your style without all of the stress of not seeing it in person first!