Giant Hands Hold The Golden Bridge in Vietnam as Part of Permanent Design
A bridge located above da nang's ba na hills, in vietnam, has attracted a lot of attention for its two giant hands which seemingly lift the structure into the sky. standing on the golden bridge, visitors can admire the whole infinite scenery and majestic mountainscape of ba na.
Suspended more than 1,400m above sea level, the bridge appears like a golden ribbon held by two giant hands emerging from the hillside. lobelia chrysanthemums are planted along the pathway on the bridge, accenting the waving structure with a purple 'stitching'.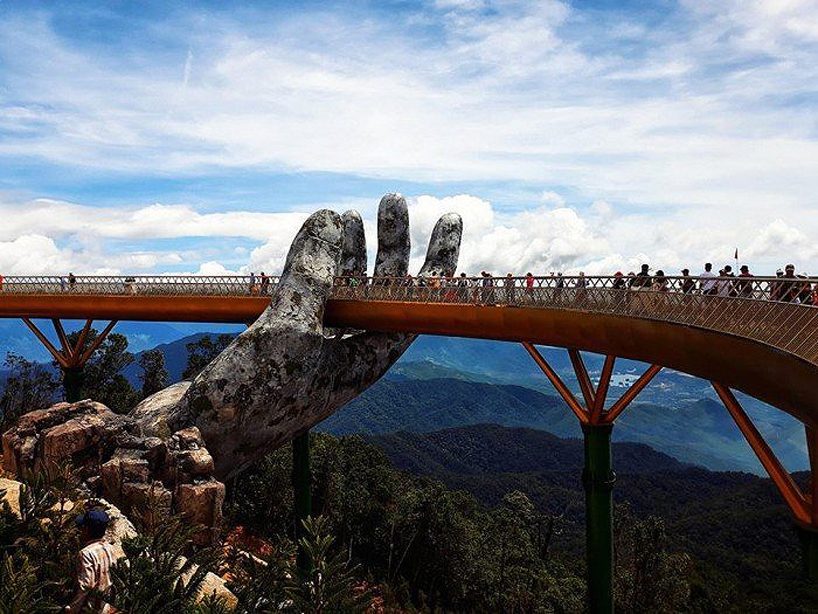 Including 8 spans with a length of nearly 150 meters, according to reports the bridge is part of a $2 billion project, designed to accommodate vietnam's vast numbers of tourists. vietnam has become a major tourist destination since the 1990s, with record numbers reaching 3.77 million international tourists in 2009 alone, and maintaining similar numbers ever since.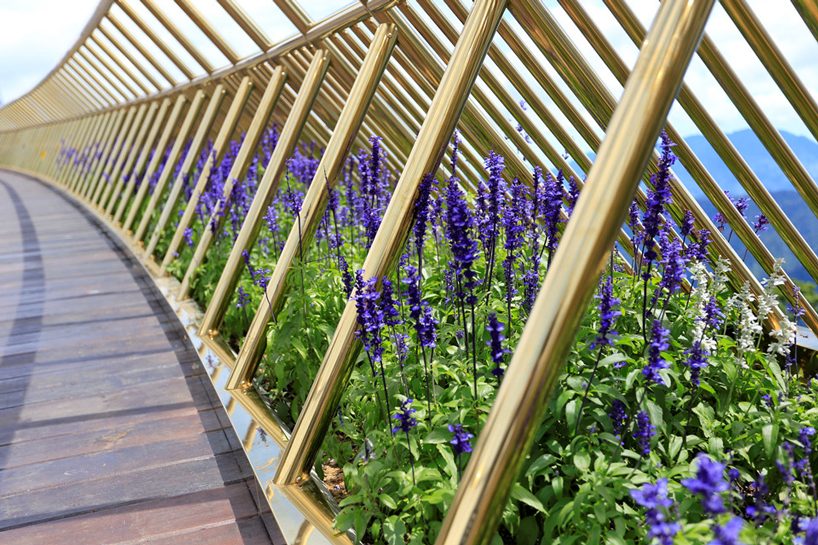 The golden bridge is a new project in thien thai garden, of ba na hills tourist area open to tourists since early june located in ba na hills town in the resort with the same name.
established in 1919, the resort area once held 200-odd villas, and today comprises a series of funfair-like attractions. the french village is an architectural work inspired by ancient french villas including a square, church, town and hotels. there is also a cable, car, funicular, alpine coaster and wax museum.