Functional Artwork: Ellipsicoon Sculptural Pavilion
Dutch architecture studio, UNStudio by Ben van Berkel designed a mobile pavilion for rest, retreat and relaxation.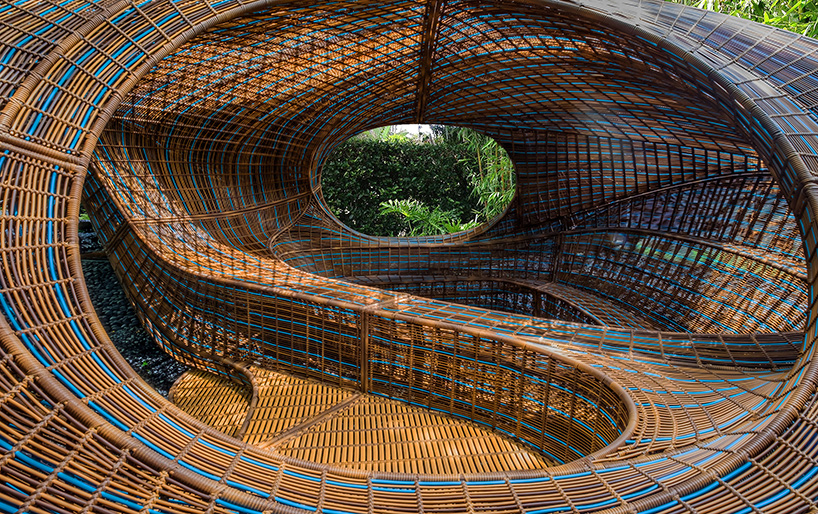 The concept is part of the Revolution Precrafted Pavilion Series. The collection features a variety of structures designed to accommodate different purposes and to complement existing spaces.  The pavilions are constructed using strands of 100% recyclable high-density polyethylene (HDPE). The entire project was developed digitally beforehand until it was handwoven by expert craftsmen.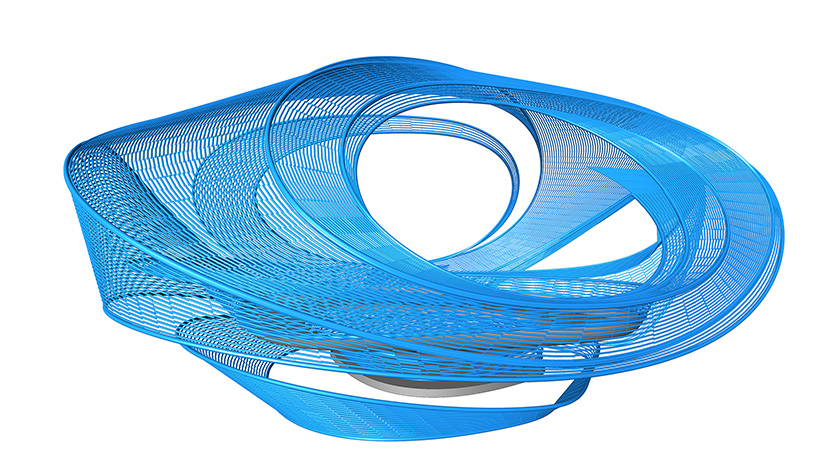 The featured pavilion, Ellipsicoon, is a detached, secluded space for solitary moments of rest, reading, contemplation. The structure resembles a giant seed or cocoon-like theater with wrap around seating for conversation and communication. The rounded edges taper inwards as they rise and blend the external world with the interior space. The digital prototype looks similar to a wooden roller coaster.  Once inside, the fluid contouring of the seating areas are both separate and together contained in one space.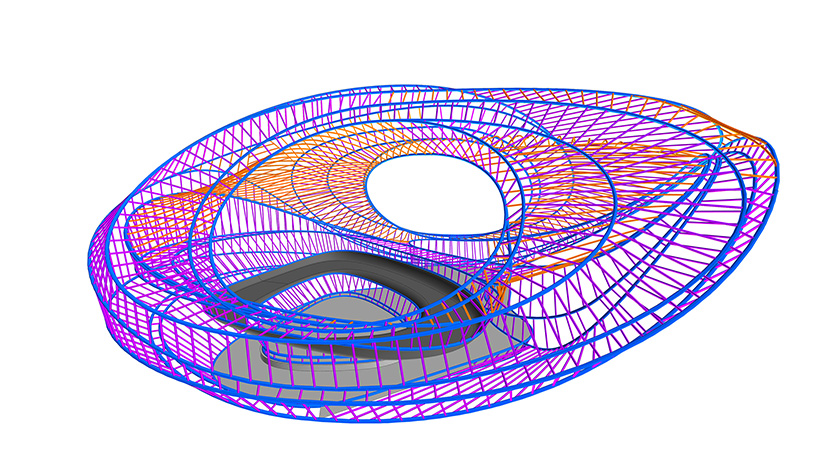 "I have long been interested in exploring spaces which extend function to replace the reality of the everyday with the potential for more nuanced, reflective experiences," explains Ben van Berkel, founder and principal architect of UNStudio.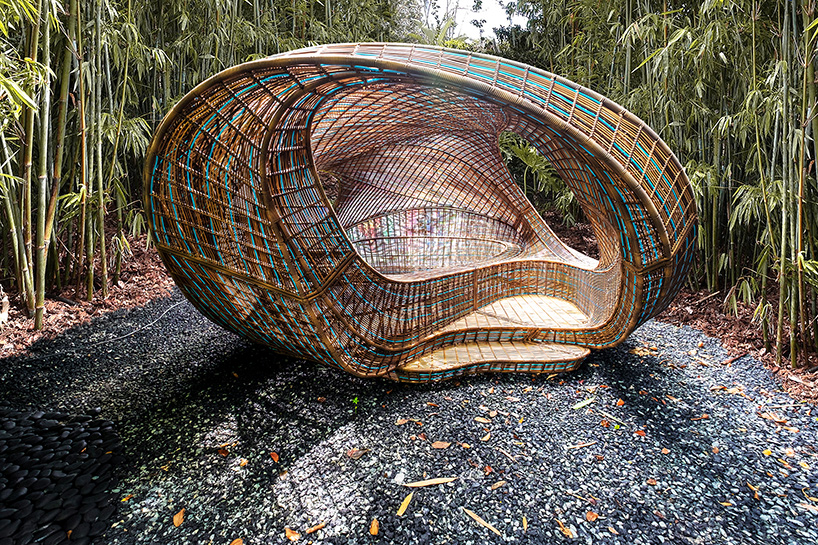 "The Ellipsicoon offers a place of temporary disengagement, where the practicalities, duties and interruptions of daily life can momentarily fade and the imagination can take over."