Full Scale Digital Art Museum in Tokyo, Japan
Experience interactive and boundary free digital installations at the digital art museum "Borderless" at the Mori building in Tokyo, Japan.  Created by Teamlab, the creative group that utilizes digital technologies to express art, the immersive museum is a large scale space featuring multiple 3-dimensional rooms with over 500 computers and more than 400 projectors used.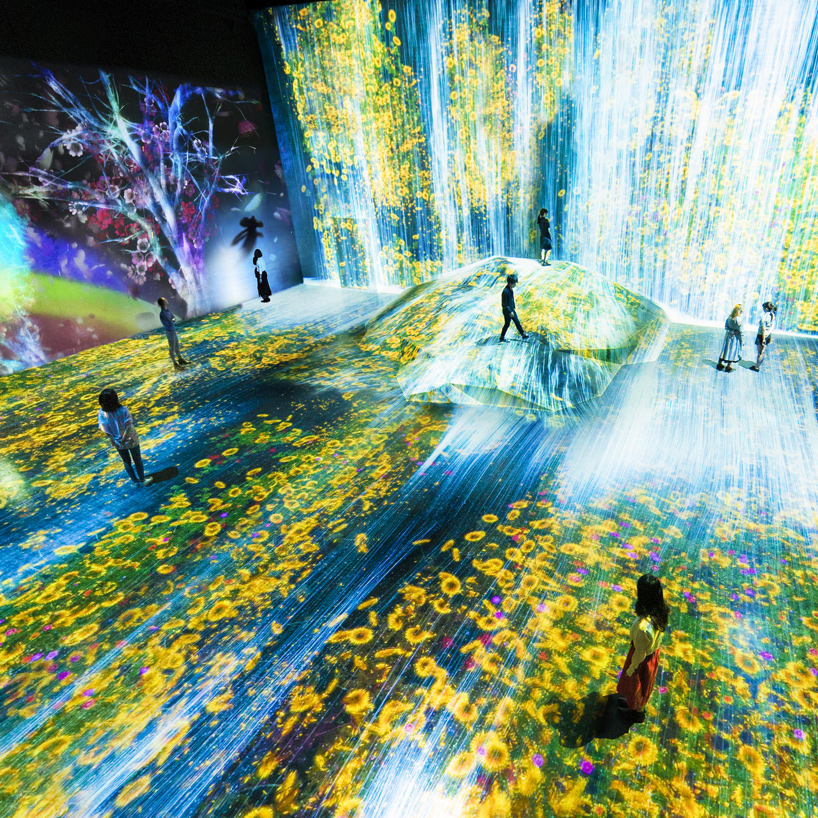 The new museum is located in the Palette Town complex of Odaiba, a well-known and larger than life shopping center with attractions such as a giant Ferris Wheel that can be seen all across Odaiba.
The concept for the museum is a collaboration between Mori building and Teamlab. The digital art museum will encourage even more visitors to the center.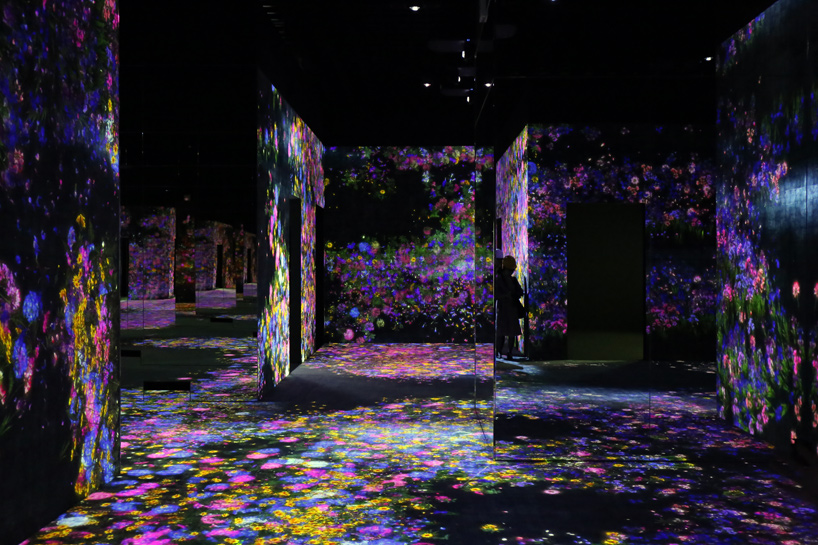 The digital installations blend into one another, meshing and communicating with other art and the participants visiting the museum.   The idea is to demolish boundaries between artwork and the observer, allowing the the observer to become an active part of the piece surrounding them.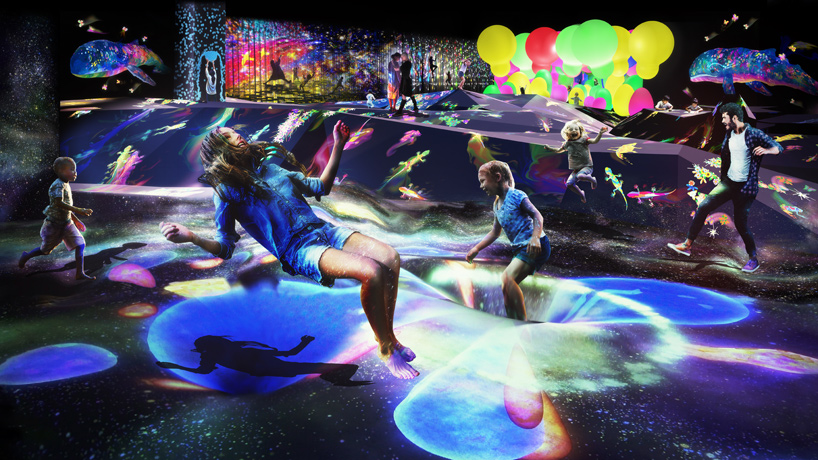 The installations are designed to transform and change in relation to the presence of people   "As we immerse and meld ourselves into this unified world, we explore a continuity among people, as well as a new relationship that transcends the boundaries between people and the world," says Teamlab.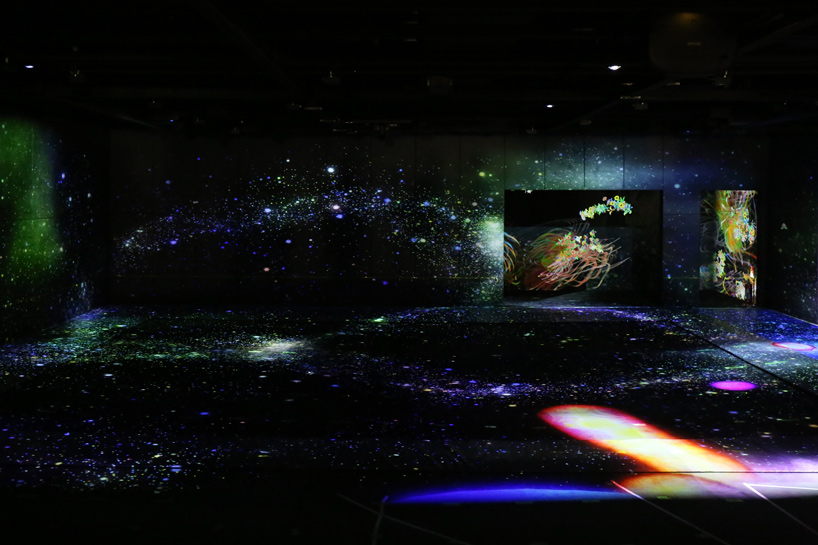 "Born from the Darkness a Loving, and Beautiful World," "Flower Forest," and "Black Waves" are a few of the installations featured at the digital art museum.
Connections between the digital objects move in real time with the participants. Other installations show the changing of seasons gradually transforming across the space as flowers bud, grow, blossom, decay and disappear.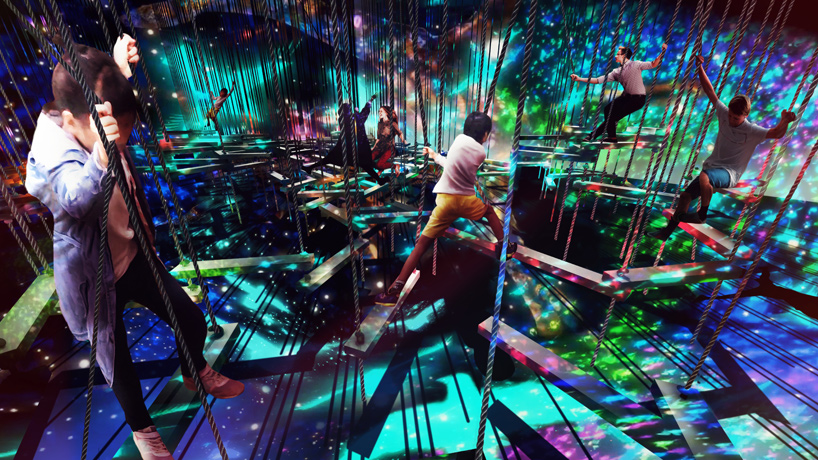 "Athletic Forest," blends physical activity with creativity combining brain growth with spatial awareness training.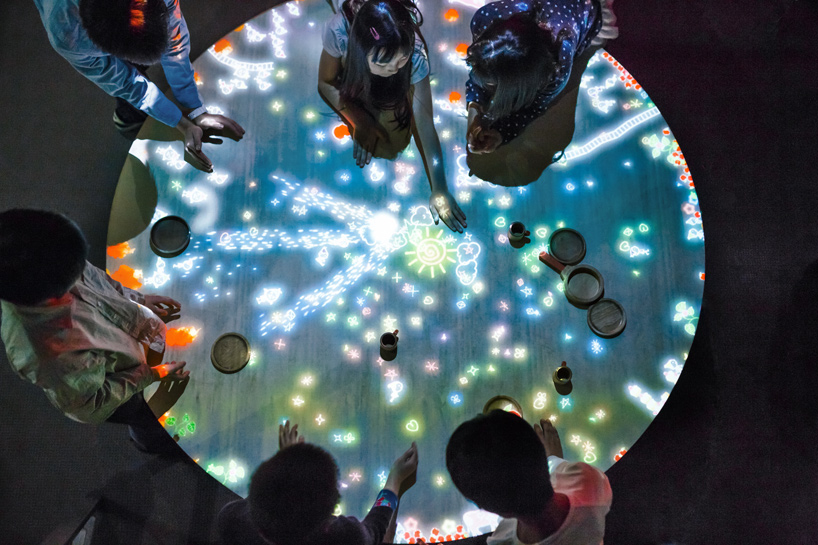 "Future Park," is an educational project designed for collaborative creation. Interactive artworks allows visitors to co-create with others through playful activities and teamwork.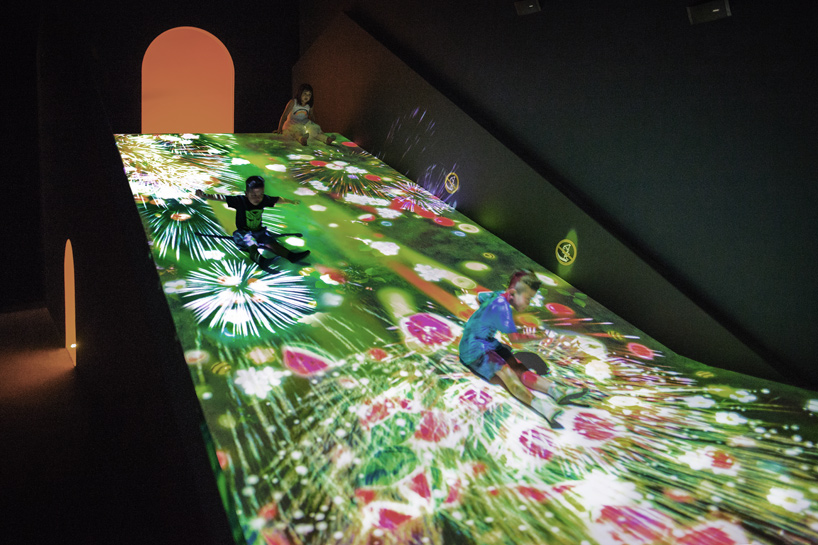 "Flowers Bloom in an Infinite Universe Inside a Teacup," uses images rendered in real time without prerecorded video footage. When tea is poured into a cup, virtual flowers appear, once the drink is gone, the image disappears with it.
The idea behind the concept is to encourage people to create more in their daily lives and inspire them towards different values by breaking the boundaries of social frameworks.