Best Environmentally Safe & Innovative Dining Tables
Modern design combined with environmentally safe and friendly materials is a match made in design heaven!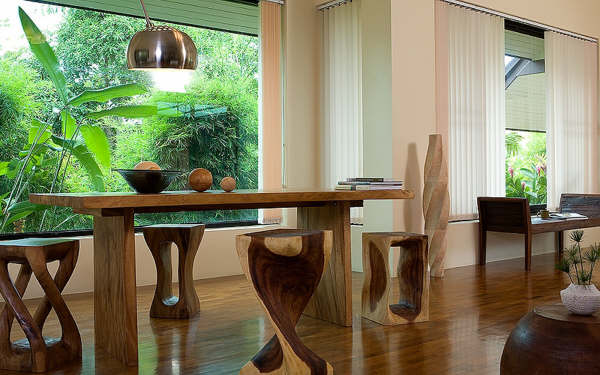 Homes and businesses that follow this contemporary motif have a simple, spacious and clean look about them. What better way to transform your space into a green, modern and long-lasting haven than by designing it with innovative furnishings that combine contemporary style with eco-friendly and natural materials?
Eco-Natura Collection, Eco-Natura Fredrik Dining Table
Designed by Italian designer Lina Codato, the Fredrik Dining Table features a Nordic inspired style with minimalist aesthetics. This innovative table has a top made of engineered, scratch proof, stain proof and burn resistant wood. Additionally, it is treated to seal out bacteria and toxic elements. The bottom is made of FSC-certified, eco-friendly, solid wooden legs.
2. Plyned Dining Table by Viesso
A bold and rustic dining table made of strong, sustainable bamboo. Unique trough feature in the center for decorations. The table finish is solvent free with no biocides or preservatives.
3.  Zane Dining Table
Industrial chic designed dining table with a top made of various recycled hardwoods creating a colorful and unique pattern and a solid iron base.
4.  Olympus Dining Table w/ Reclaimed Teak Base
Rustic modern design dining table with reclaimed teak wooden base and a hand-made concrete top that is lightweight. Available at Inmod – modern furniture store.
Sustainable, eco-friendly and attractive – contemporary, green dining tables fit for the times!