Nightclub Combines Antique Fixtures with Contemporary Furniture
A large historic building is transformed into an eclectic nightclub called "Vanity Club," in the heart of Poznan, Poland by Wiercinski Studio.
The building dates back to the 1930s and is part of the cities monument registry. Like most historic buildings, the structure could not be greatly tampered with. In order to follow the city guidelines by keeping the original construction and design elements, the design team combined the antique elements with contemporary accents, modern lighting, handcrafted furniture and of course, loud club music.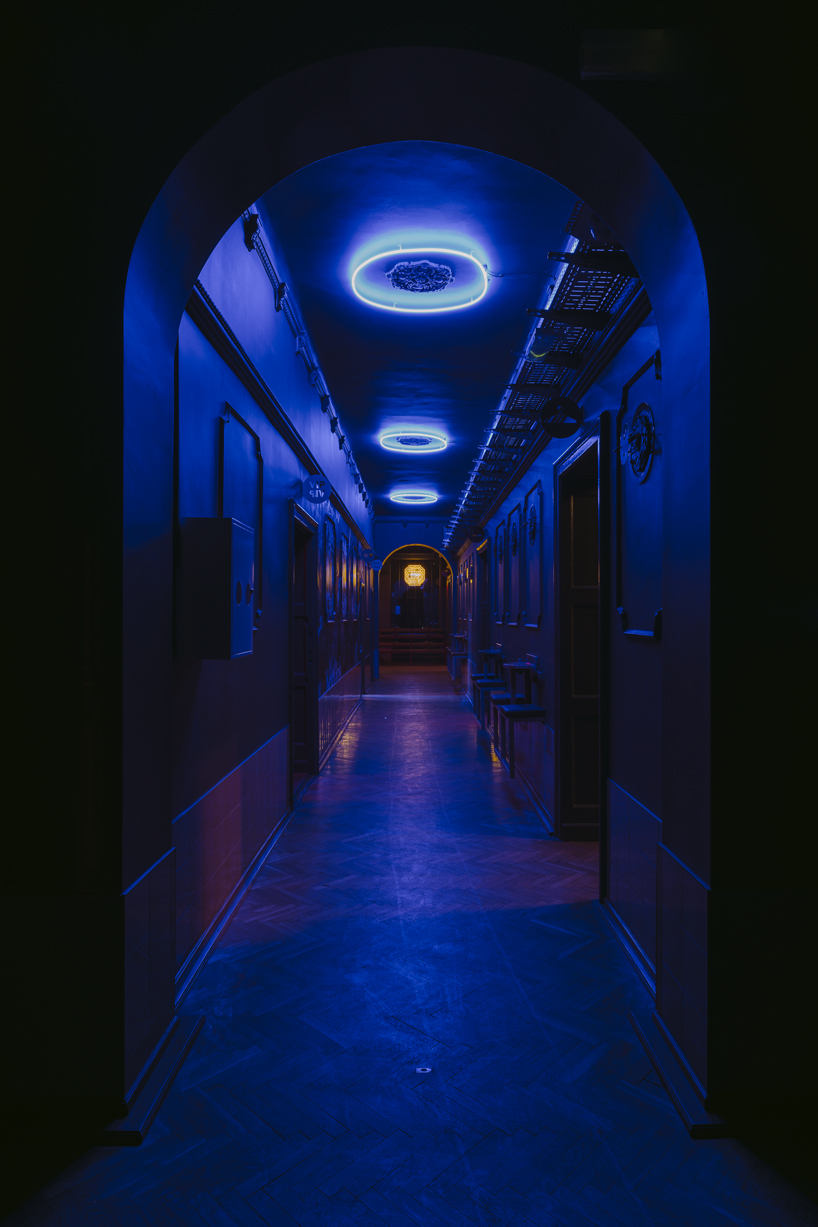 The renovation began with demolishing the partition walls and organizing the space to create specific rooms. A long corridor leads clubgoers to a cloakroom, VIP lounge and a bar area with a small dance hall, the bathrooms and a large historic ballroom.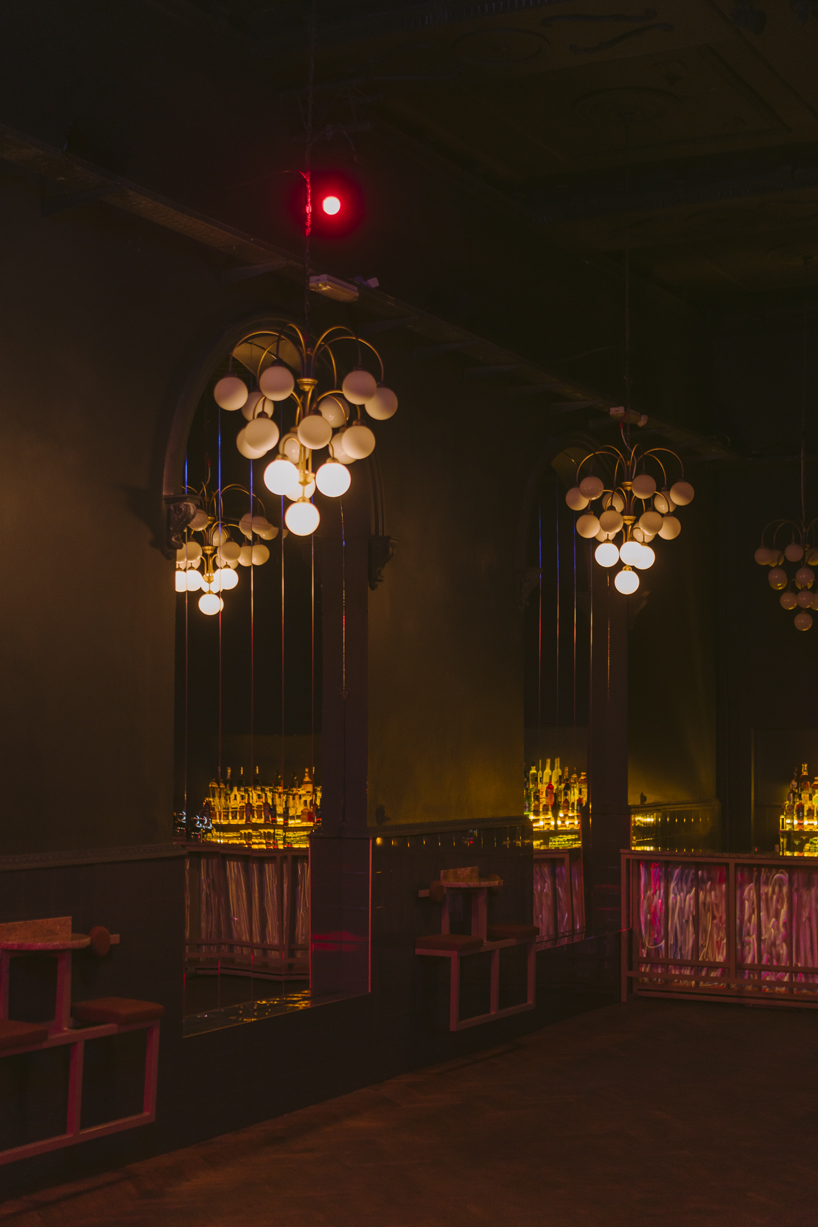 It was important for the design team to leave as many of the original vintage components as possible. The entire space remains the same as it was in the 1930s, with only the addition of color and the omission of the partition walls. The antique elements such as the original oak parquet floors, wall decorations and raw, exposed ceiling remains the same.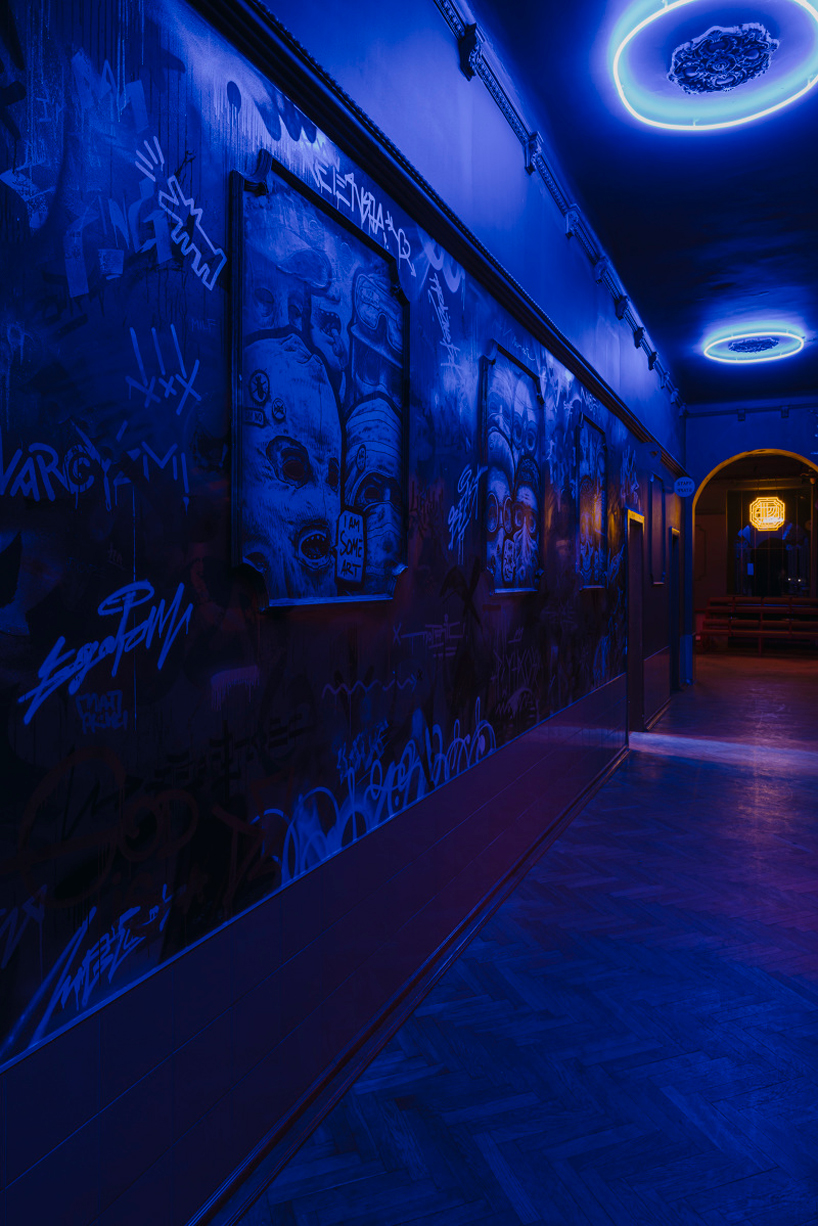 In combination with the few structural changes made, the design team hired local artists to paint murals along the corridor and custom design over 50 furnishings to meet the antique meets modern style they wanted to achieve. After plans were made, the designs were handcrafted by local artisans including locksmiths, carpenters and glaziers.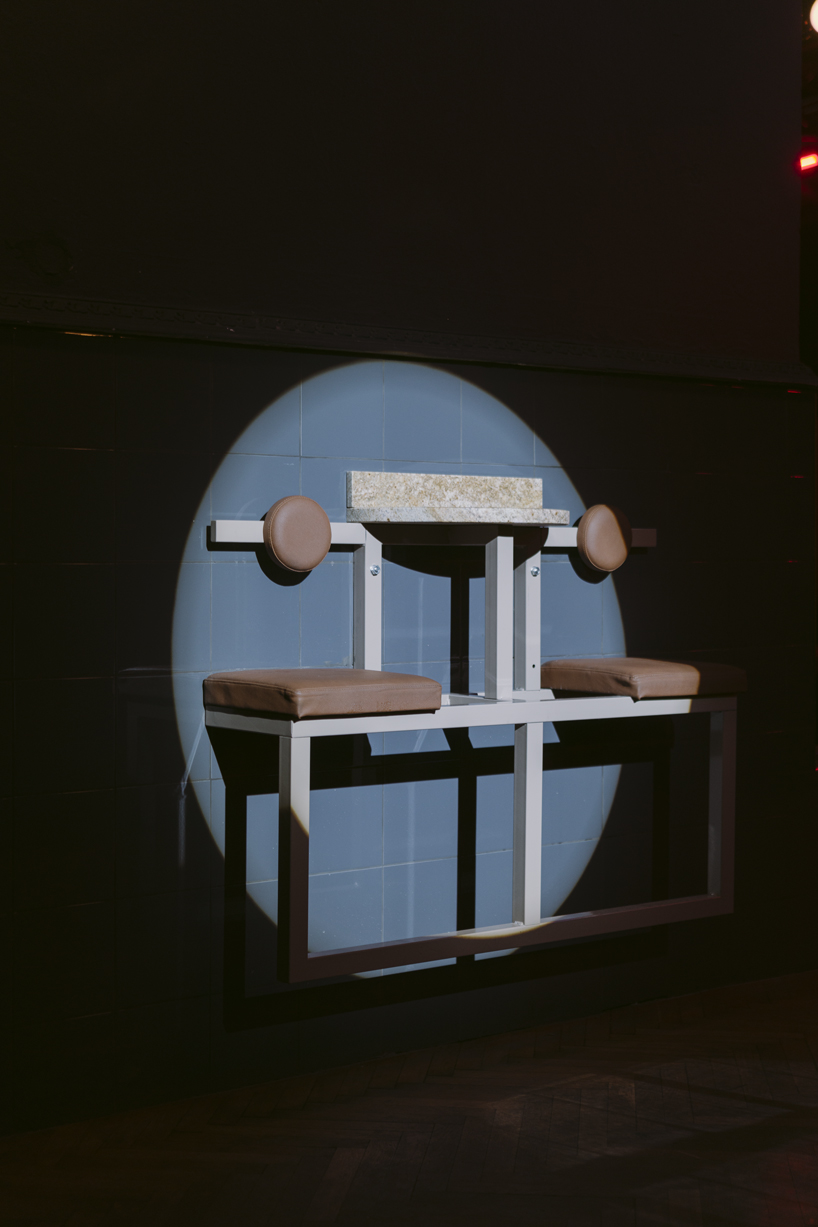 Some of their more intriguing handcrafted designs include bar stools with tables attached to the wall for added support and easy cleaning. The valuable antique decorations on the ceiling highlighted by neon blue lights and an impressive geometric chandelier, hangs above the bar area.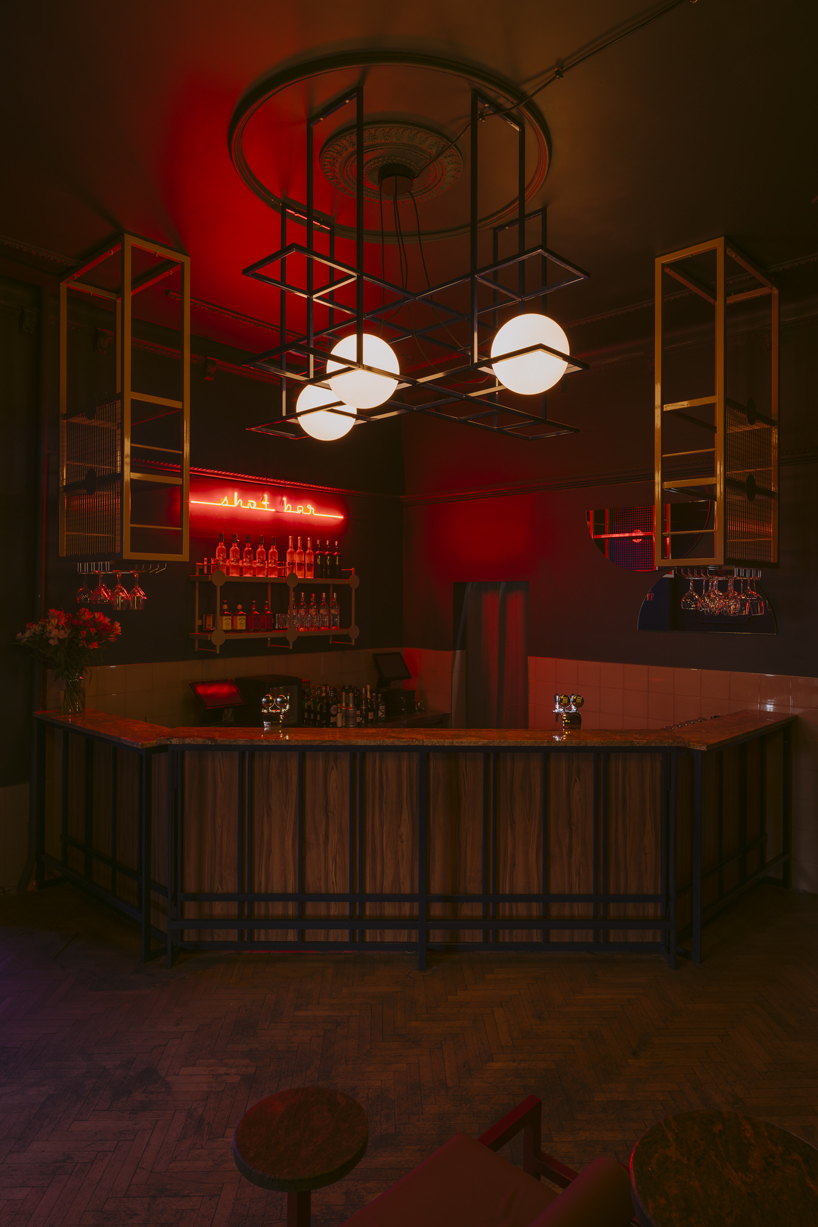 Other interesting features include the handcrafted steel and granite round table in the bar area, soundproofed windows covered by strips of mirrors, high-cocktail benches and suspended neon lights.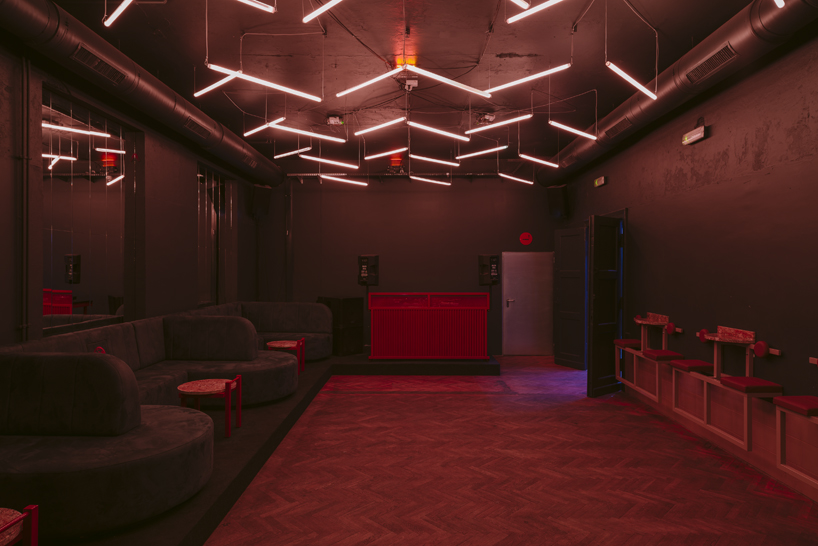 In the main ballroom, a neon clock with a fixed time hangs above the stage suggesting that "time has stopped here," and emphasizing the concept behind the project, this is the past collaborating with the present. The original antique brass chandeliers were also restored to their former glory and programmed to respond to the sounds of music.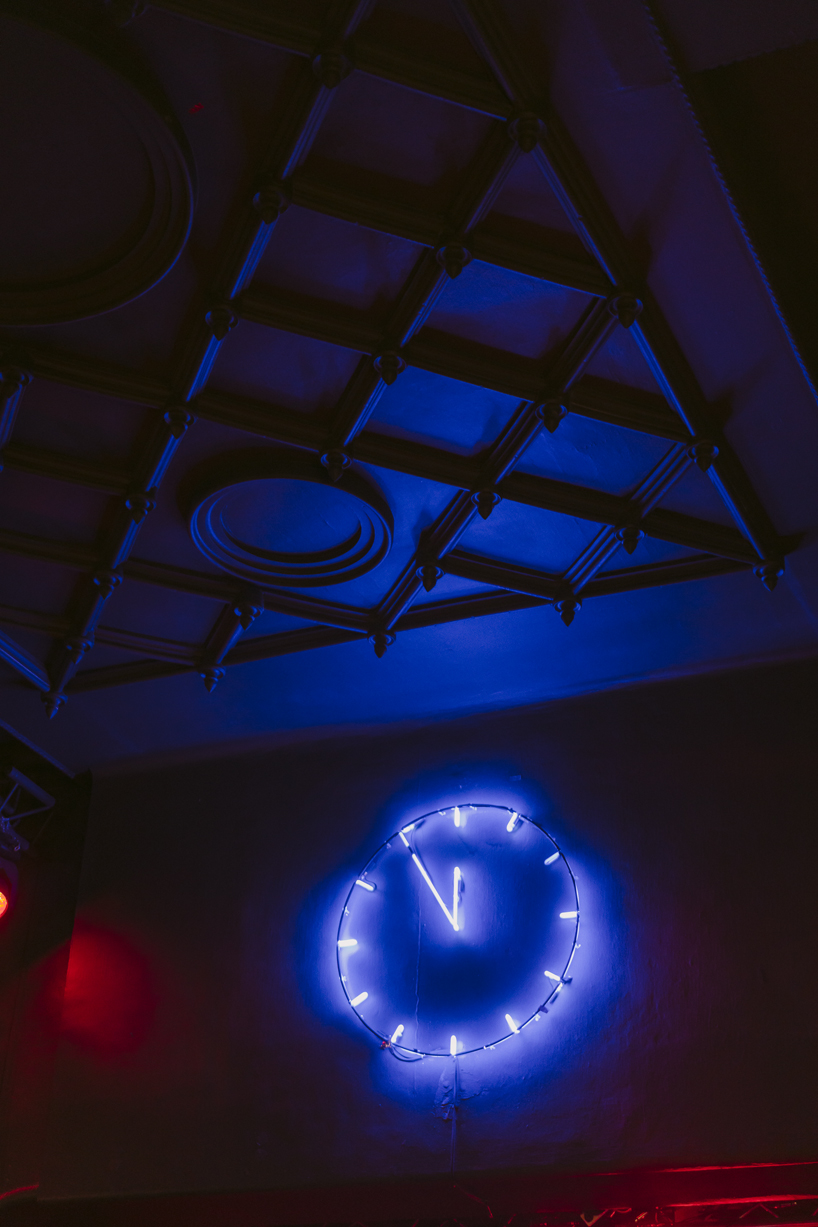 This innovative nightclub design seeks to reunite the past, present and the future with newly made furnishings, old historic fixtures and modern day technology.