Colorful Australian Hostel Designed For Healing
Beautiful architecture spreads its influence into the healthcare arena with the colorful Fitzroy Crossing Renal Hostel located in a small western Australian town and designed for patients undergoing renal dialysis.
Designed by architect Iredale Pedersen Hook, the facility is designed with healing in mind for aboriginals in the surrounding area undergoing treatment. Awarded the "best use of color prize" at the World Architecture Festival, the buildings were designed to create a more nurturing and caring environment through the use of color with colored screens that filter light through them while still focusing on the medical needs of the patients and the treatment being given.
The colored panels run along side of the main building an filter an array of colors through them, similar to light and color therapy. The practice of color therapy is an alternative healing modality utilized in various parts of the world and most predominantly in Chinese medicine.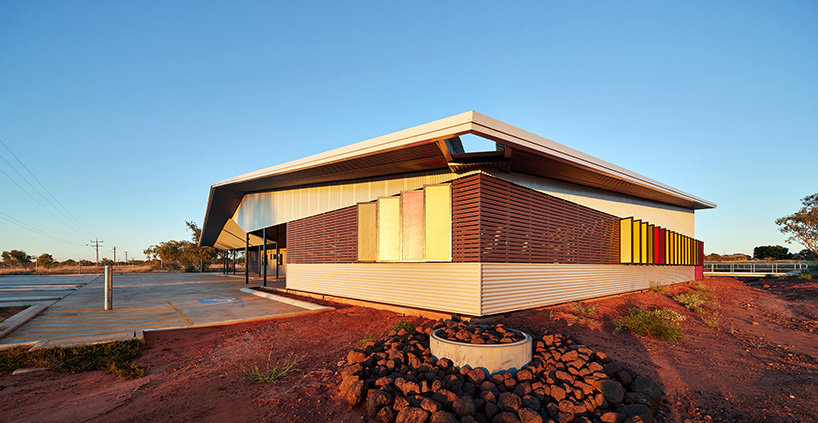 The facility provides services where patients can live self sufficiently or with a live-in caregiver in a humane and safe environment. The six small houses located on the land are within close enough proximity so patients can gather together, all are wheelchair accessible and protect residents from mosquitoes.
Aesthetically pleasing to outsiders and functionally healing for insiders, the Fitzroy Crossing Renal Hostel is smart architecture that serves a strong purpose.