Clubhouse in China Creates "Magical Neverland" Restaurant for Children
The remarkable and futuristic interior design of a clubhouse in Qinhuangdao, China adds a new, brightly colored separate entrance and dining area created for kids.


The addition to the restaurant is built using polycarbonate paneling and wraps around the original facade decorated with vertical greenery as large and colorful staircases connect the old with the new leading up to an illuminated peak at the top.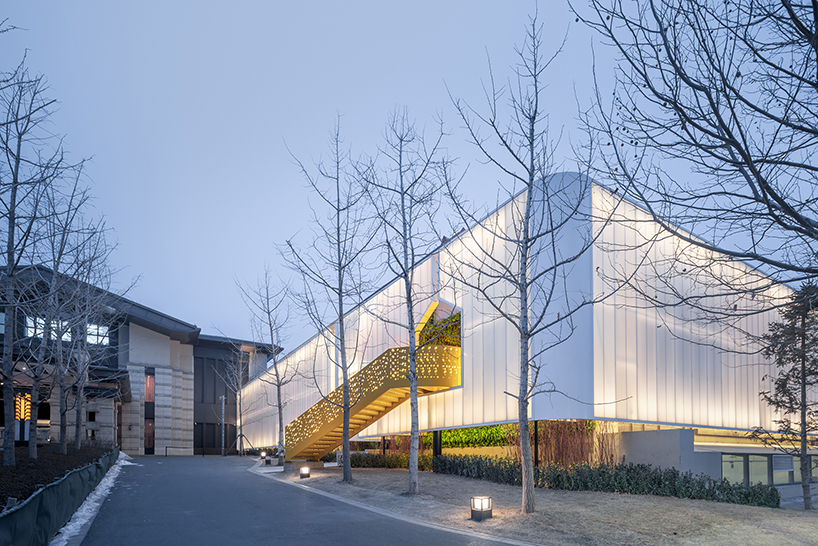 Designed by Wutopia lab, the space is designed to be a magical oasis for children to play and to explore.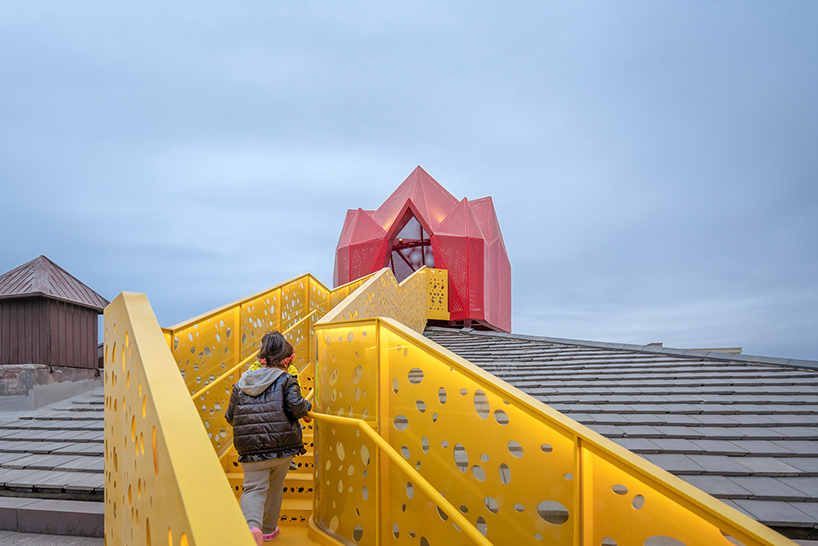 A circular dining hall with two separate and enclosed dining rooms is surrounded by polycarbonate panels with diffused lighting softly brightening the space.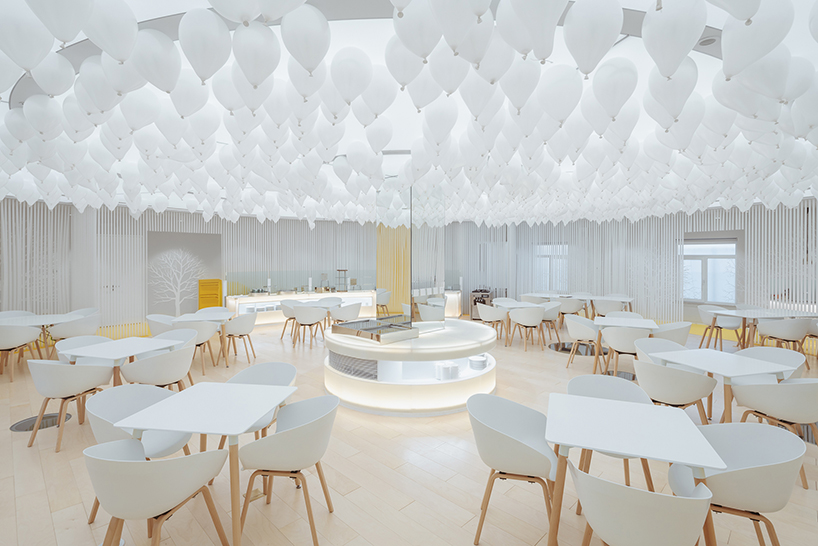 Accessible by a grand staircase, the ground floor of the restaurant features a planetarium-like starry sky ceiling with clear and hollow, semi-circular spheres children can play inside of.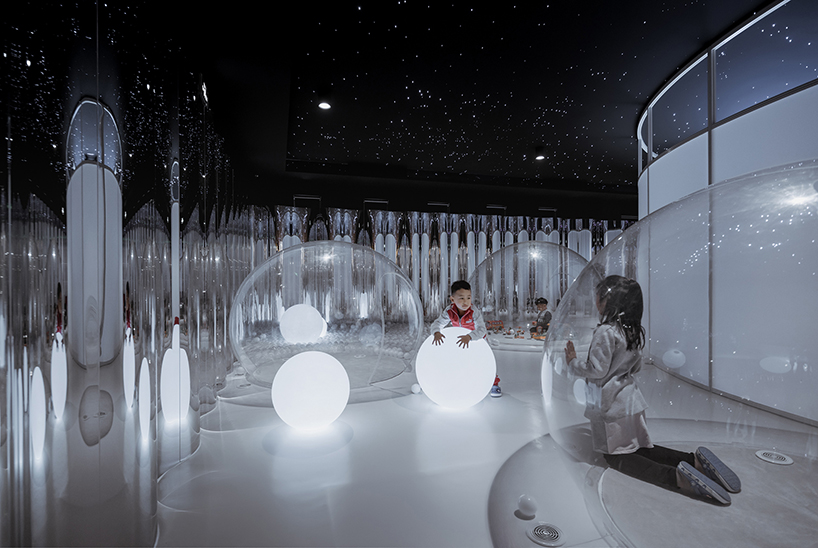 The room resembles the inside of a space ship and creates a playground for kids.  The border between the playground and the main space is fully paneled with mirrors, distorting the realism of the place, as if time does not move.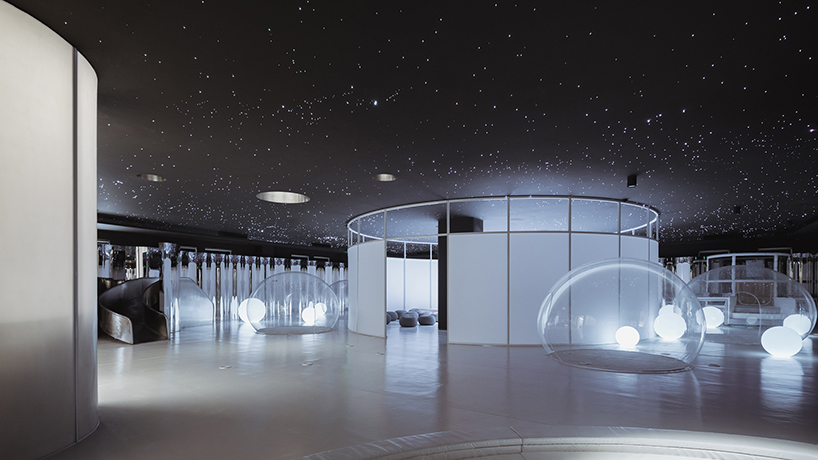 Even more fun awaits around the corner, where children will find a stainless steel slide, a trampoline, a bubble tree, and a mysterious picture book area.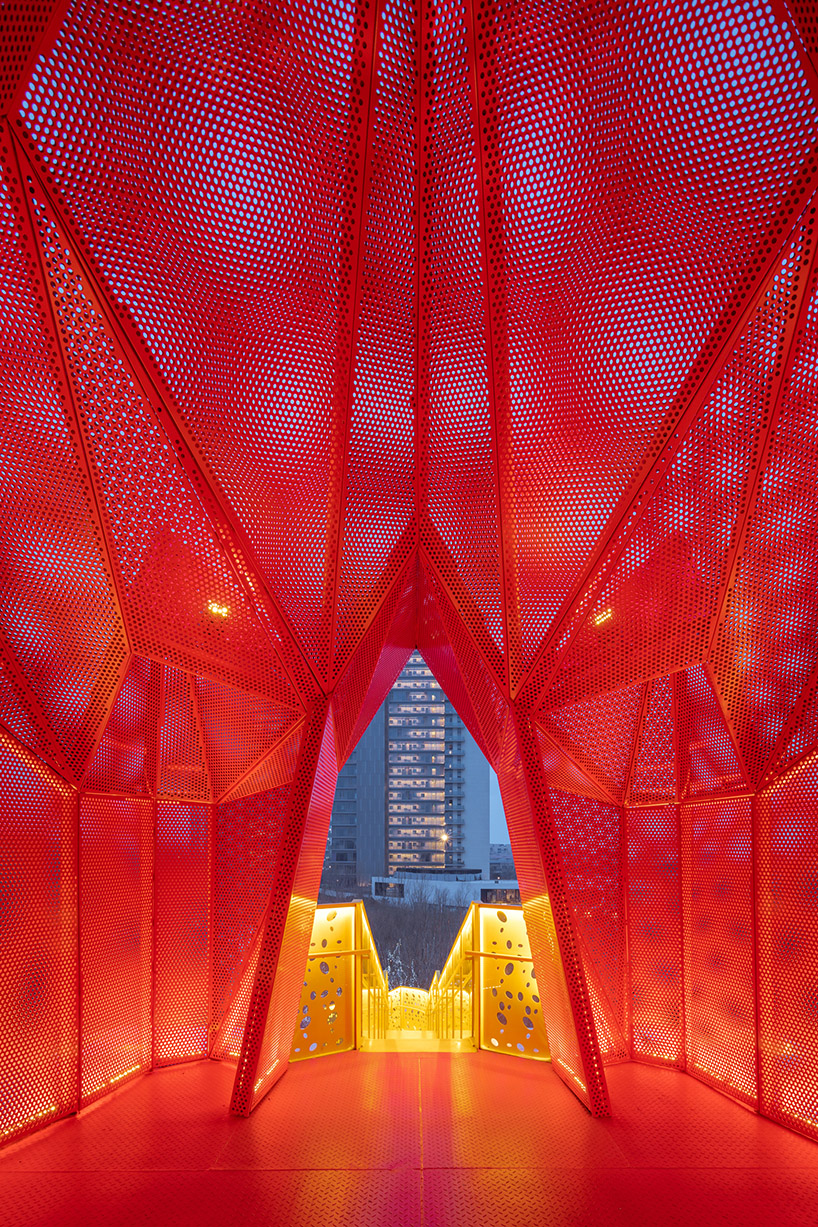 Built on the roof and using double perforated aluminum panels, a red "flying" house crowns the restaurant.