Chapel in Argentina Uses Natural Light & Shadows to Create Visual Design
San Bernardo Chapel designed by architect Nicolás Campodonico uses the light from the setting sun and two perpendicular beams independently suspended creating the shadow of a cross on a wall in the building's interior.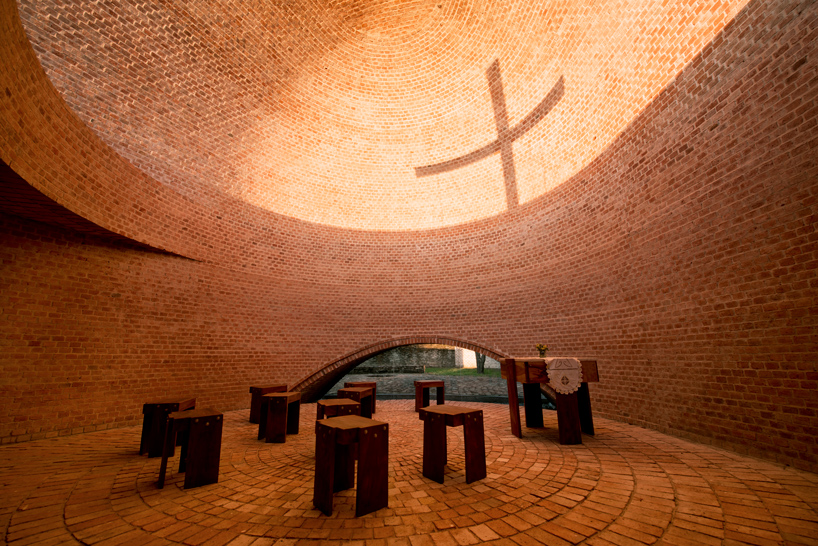 The chapel, named for the patron saint of the region, is sited at the edge of a grove in the lowlands East of Cordoba in Argentina. The land was originally occupied by a 100 year old rural home and courtyard which was dismantled for reuse of the home's bricks, some of which were used in the chapel's brickwork.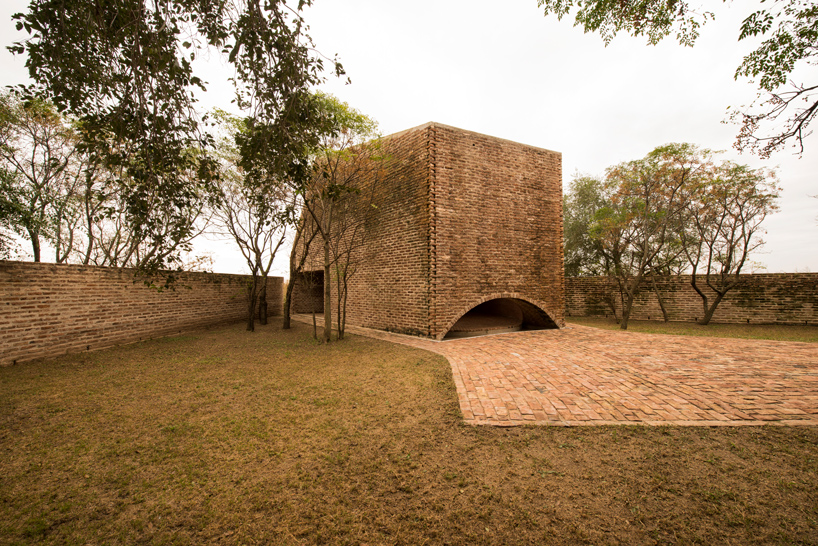 The outer appearance of the chapel is relatively plain with several yet subtle elements throughout the design. A brick courtyard surrounds the structure leading to a rectangular building with a crescent shape cut-out on the bottom portion of the structure's wall. The shape isn't large enough to use as a doorway but as a window allowing light, air and water to pass through.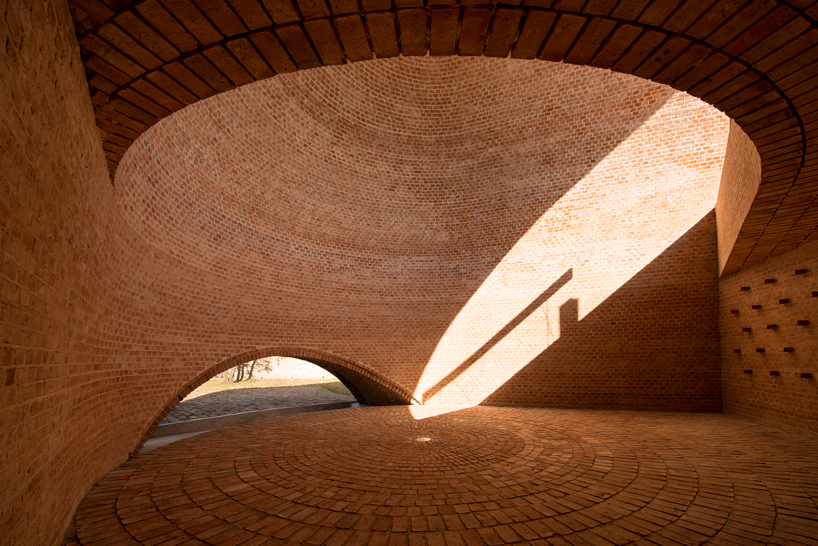 Inside the bricks are laid on the ceiling and floor in a concentric circular pattern. In a corner, a statue of the Saint Bernard and in the center several wooden stools and an altar are set up for ceremony. The ceiling is enclosed, however, another cut-out crescent shaped window at the top of the main wall allows natural sunlight to pour in.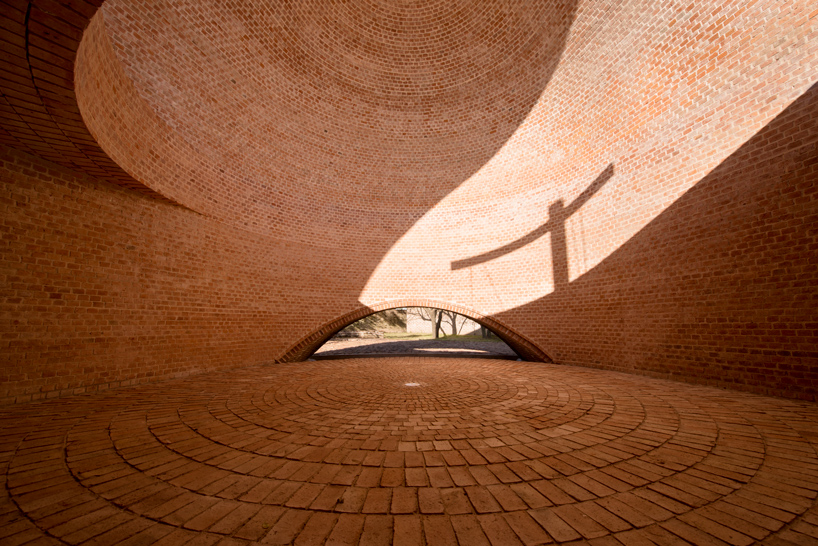 Peaking just over the edge of bottom edge of the window, the suspended perpendicular beams can be seen. During different times of the year, as the sun sets, these two shadows glide towards each other, they eventually overlap to form the image of the cross on the chapel's interior wall.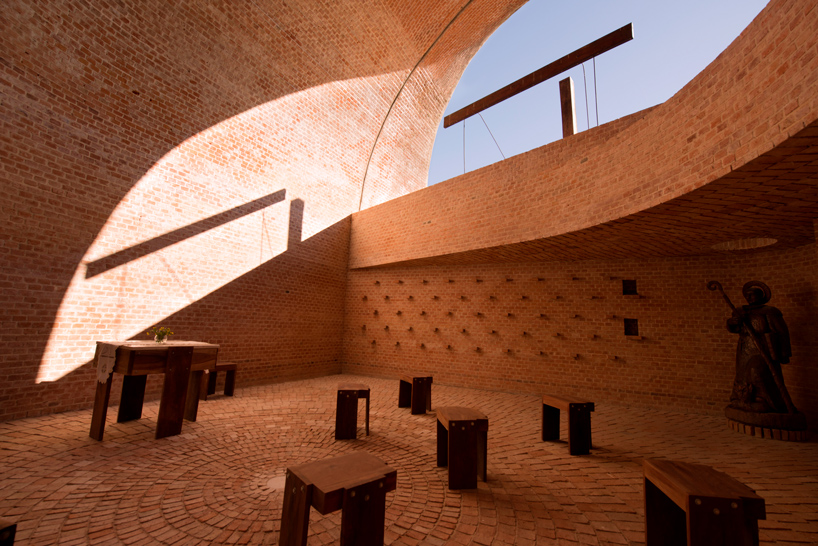 "Today we know that jesus christ only carried the transverse pole on his back on his way to Gólgotha. The crucifixion is conceptually completed with the reunion of both poles, recreating the cross. Every day, the shadows of the poles make their way separately, just as in the 'via crusis,' to finally meet and recreate the cross, not a symbolic cross but a ritual one, where the passion happens again every day thanks to the sun, acquiring a cosmic dimension," says Nicolás Campodonico.