Chain-Link Fence Furniture & Photography Exhibition NYC
Using fences to make furniture, Founder of Creative Collective, John Margaritis and Creative Director of U.P.W.W, Alessandro Simonetti, collaborated in NYC for an art exhibition and a contemporary collection of unusual furniture designs. They presented the new furniture designs during Mens Fashion Week 2020 in Paris.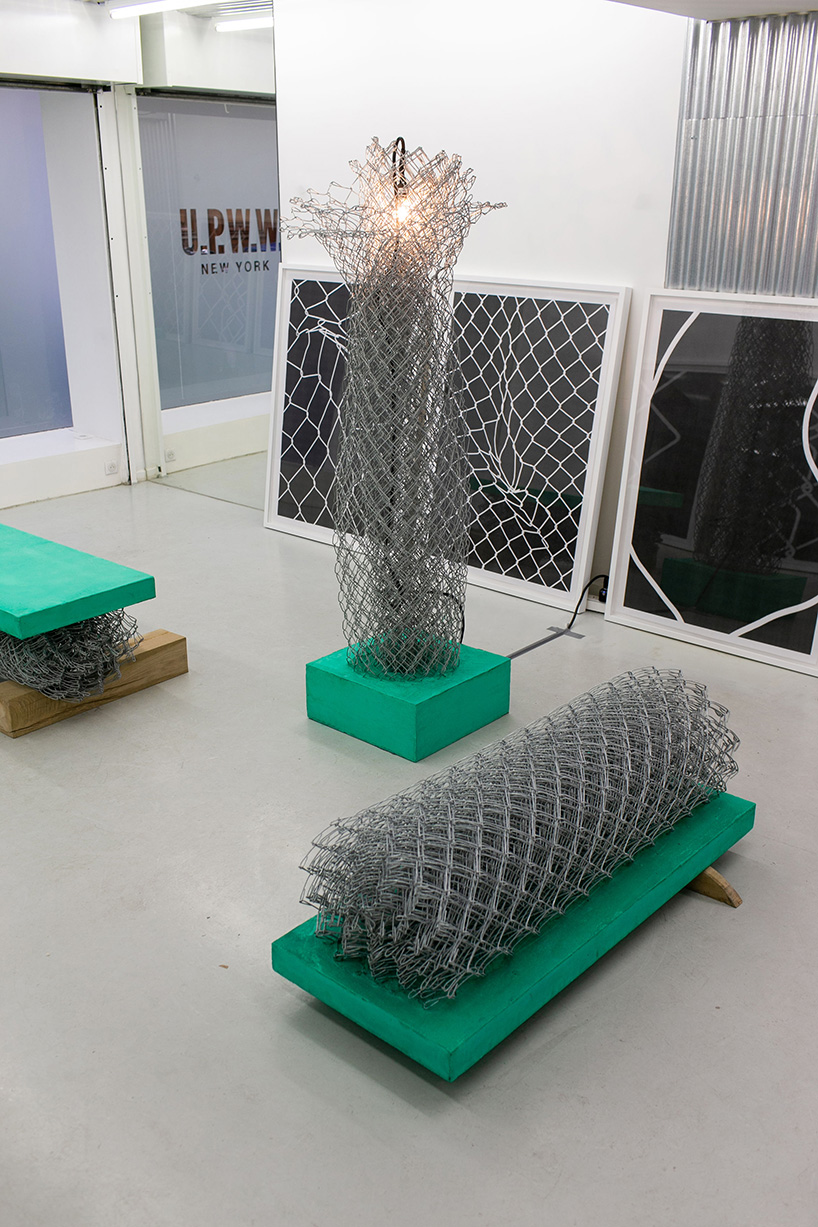 The 3-piece installation by Margaritis and the New York Sunshine Install Team, paralleled Simonetti's photographs of chain-link fences. They are black-and-white photos, taken around lower Manhattan construction sites.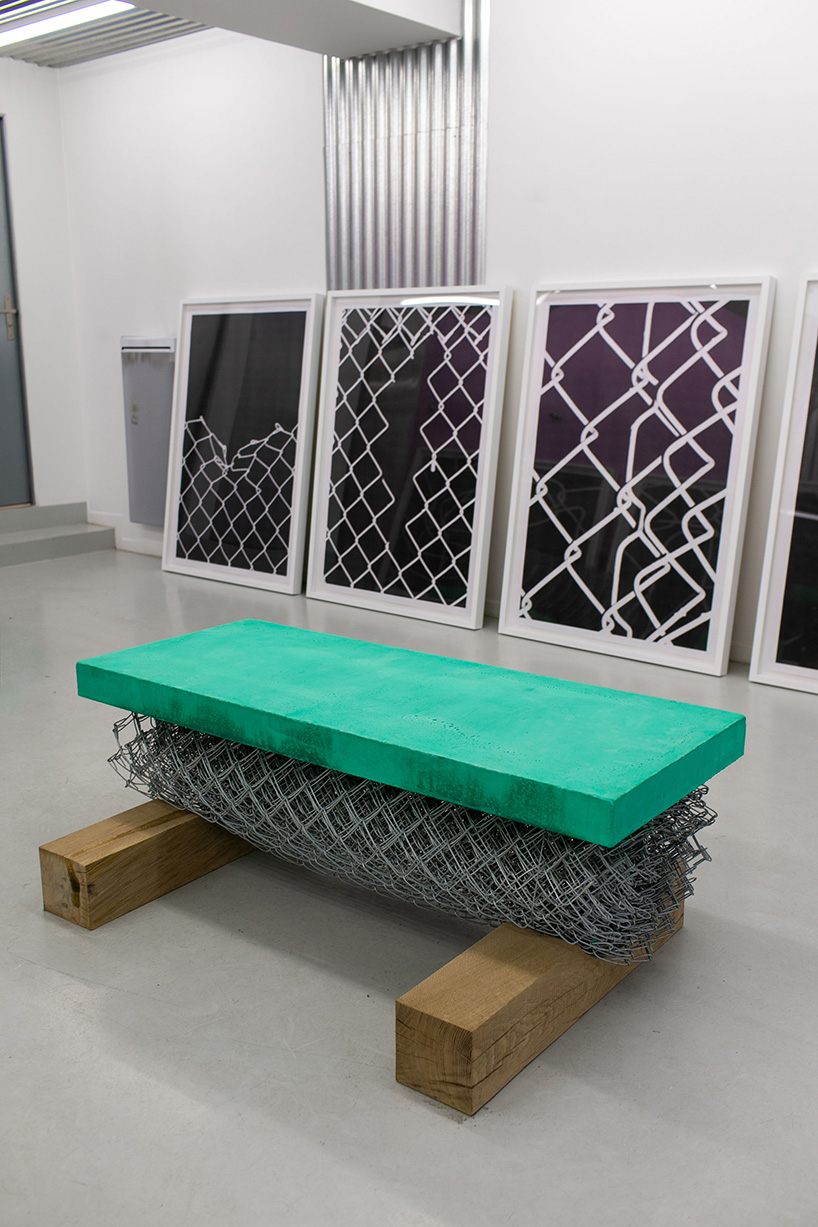 Margaritis is known for working with raw materials in an industrial style with focus on the medium being just as important as the design. This was his first time working with chain-link fences.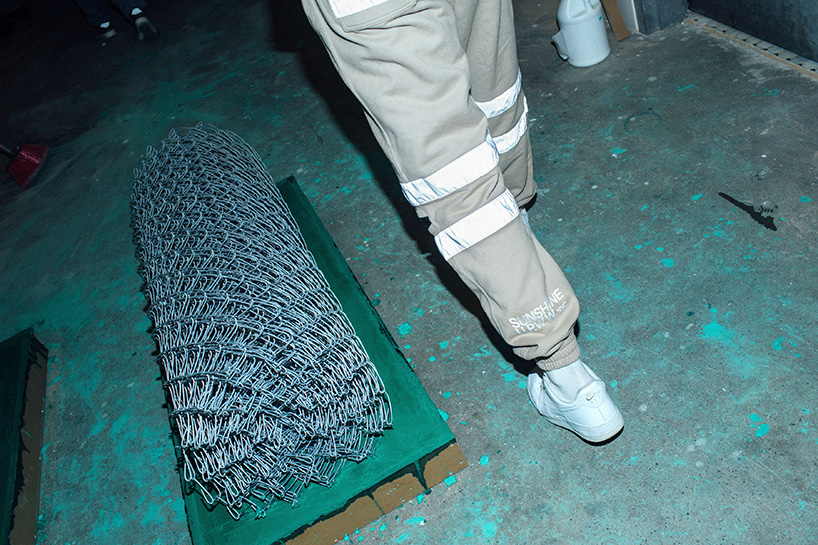 Margaritis considered using barb wire as the medium, but found that chain-link fences are much easier to mold. The "roll-up" design made a convenient base for the chain-link fence lamp and benches. He wanted the lamp, specifically to cast shadows of the fence everywhere.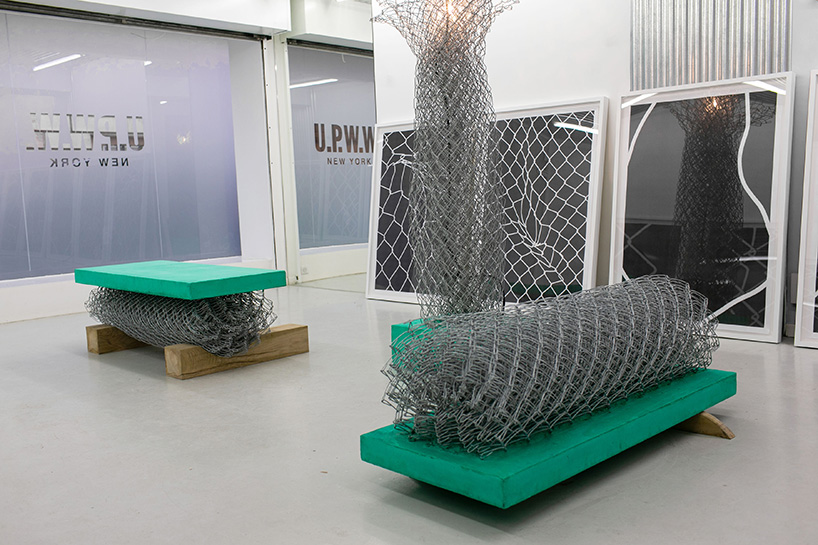 Simonetti's photo of fences are shot in such a way that the viewer is captivated by the rhythms and patterns of the varying shapes.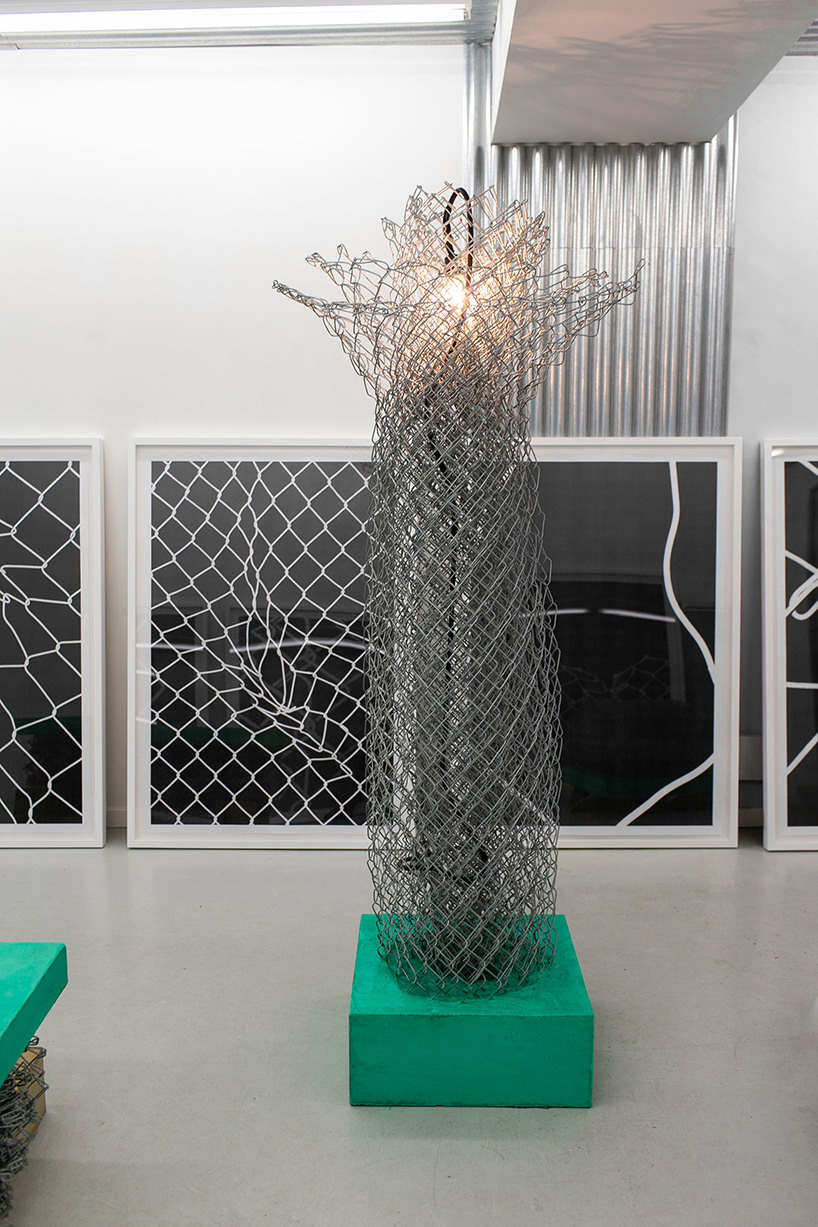 The chain-link furniture designs continue the eco-friendly interior design and sustainable furniture trend built around upcycling materials of many different varieties for a visually interesting style and new view of the world that surrounds us.