Camper with Panoramic Roof & Dirt Repellent Upholstery Creates Comfortable & Safe Travel
Whether you own multiple homes or simply enjoy traveling, sleeping under the stars and spending time in nature is an excellent way to reconnect with our roots and go sightseeing without having to worry about pesky flights, overlays and delays.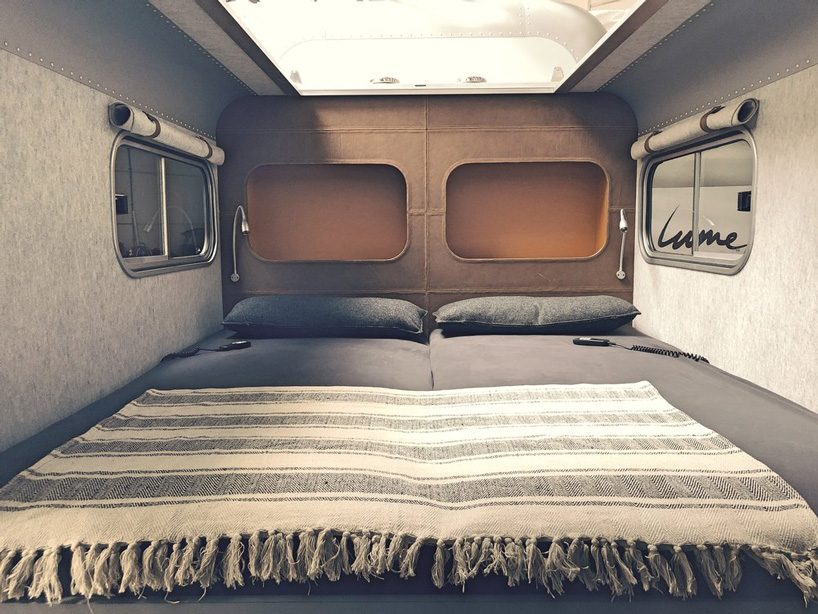 The Lume Traveler No. 1 is a camper designed by Hein Van de Laar, created for simple and efficient travel while still having both the benefits of home comforts and the camping experience.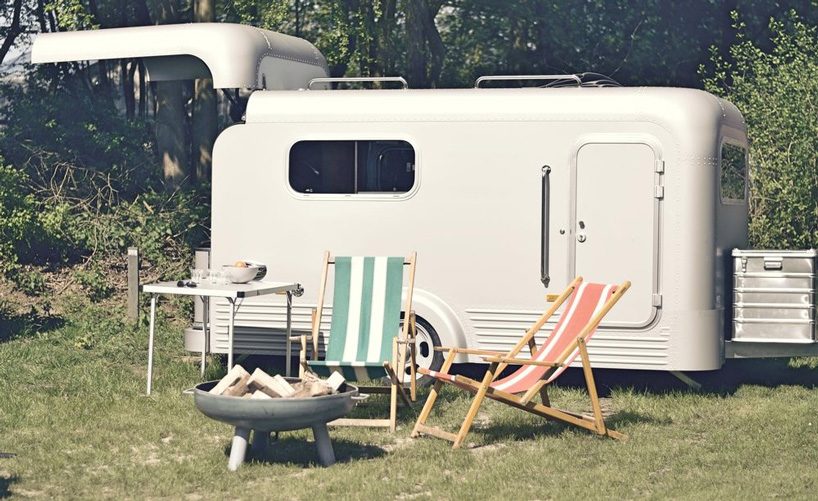 The trailer is made from aluminum, that is strong and lightweight, with a double bed, kitchen and the most desirable feature – a panoramic open roof made of sunbrella fabric, whose built-in screen allows sleeping under the stars possible without bothersome insects.
The trailer is customizable but the standard model features leather walls, dirt-repellent, wool felt upholstery and teak floors.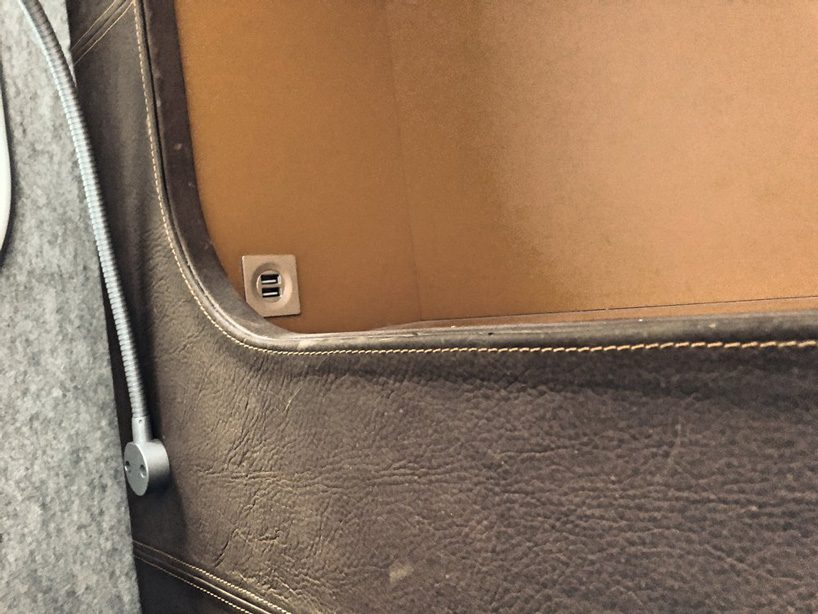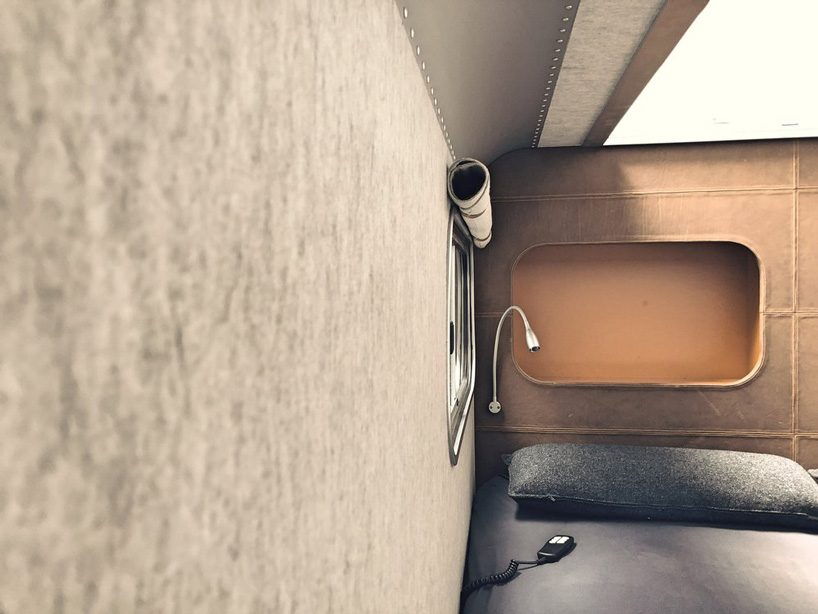 The outdoor kitchen is fit with a full-fledged stove, PITT Cooking gas burners, a 40-liter fridge and stainless-steel countertops.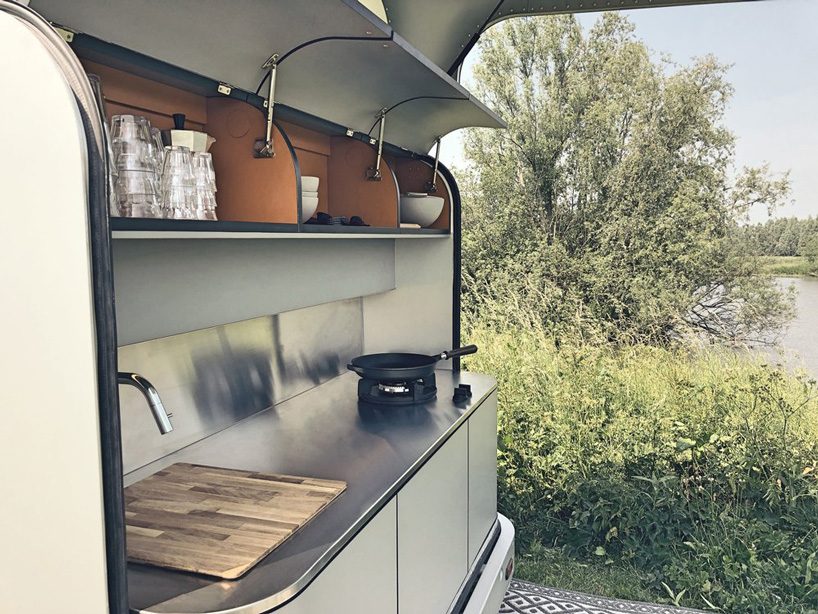 Additionally, three upper cabinets offer space for storing tableware and glassware, while two large lower cabinets provide extra storage space.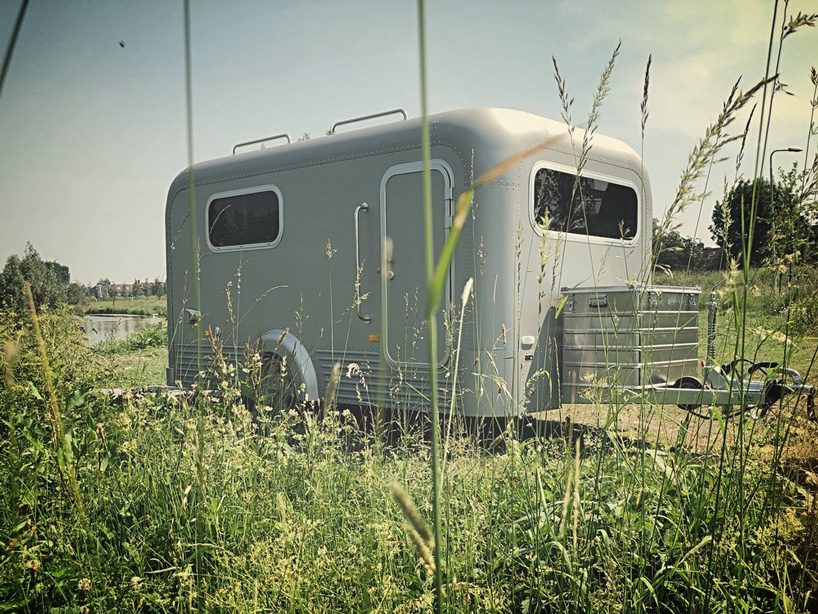 Yes, you'll still have to hitch the trailer to an automobile but because of it's construction it's built to not weigh down your vehicle which can guzzle gas and cause unnecessary strain on it's parts.
Although nothing flashy from the outside, the inside is compact but luxurious for its size and travel-friendly combining the best of both worlds.