Banksy Does it Again: Record Breaking Sales on "I Can't Believe You Morons Actually Buy this Shit" Auction
The online Christie's auction is over after a record breaking sale of graffiti artist, Banksy prints. The well-known "Balloon Girl," sold for a whopping $1 million dollars.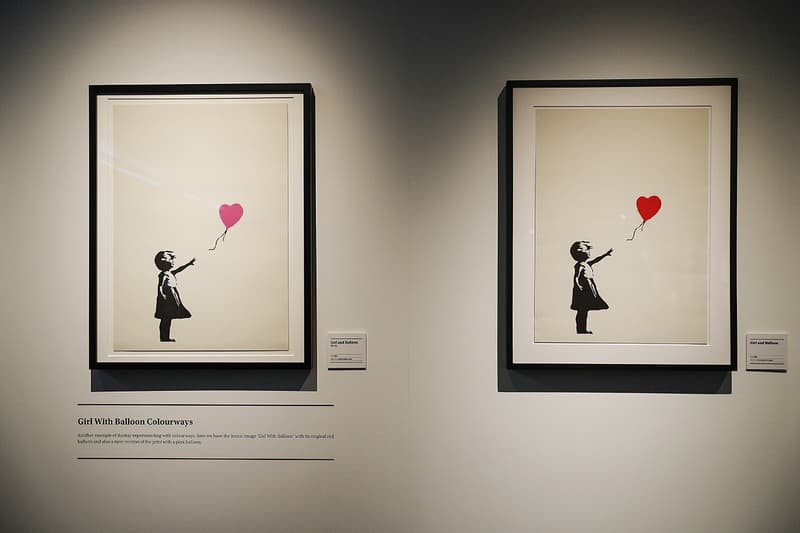 The importance is of this amount is that it was a print. This is the first time a print has ever sold for this amount during an online auction.
Banksy's work is created on walls of buildings throughout the world, therefore a print for this type of artwork is unheard of. Hilariously ironic, the online auction was titled "I Can't Believe You Morons Actually Buy This Sh*t." The auction focused on Banksy's homonym piece satirizing a historical picture of Van Gogh's Sunflowers in 1987. Another record breaking sale.
The Banksy Christie's auction featured another 30 iconic screen prints by the street artist. The "Balloon Girl" print came in several colors, but purple sold for the most. The difference with buying a Banksy print versus another artist is that it is more difficult to identify if they are legitimate. Being that most of his works are on the walls of buildings, whomever owns the building can do as they wish with the artwork on their wall.
The only way to provide proof a Banksy print is original, regardless if its signed or unsigned, is with a certificate of proof from "Pest Control," Banksy's people who prevent fakes.