Amazing Sculptures: England's Iron Ring
Absolutely amazing sculptural design by london-based George King Architects at Flint Castle takes center stage even amidst the glorious ancient architecture that stands next to it.
The sculpture is a walk-able, larger than life 30 meter diameter rusted steel ring. The ring is meant to look like a crown or better yet, the symbol of power the old monarchies had in the days the castle was built. The crown is not fully seen, with part of it buried underground, again symbolizing the old ways meets the new ways and the changing of the social and political structure in our present day world.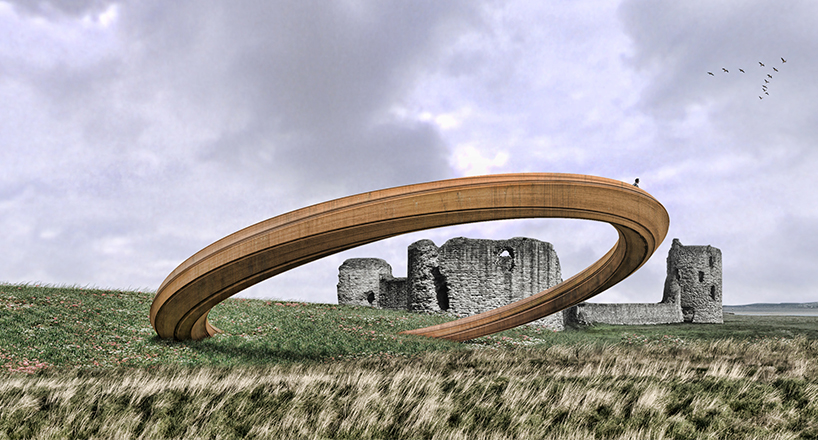 The massive iron ring illuminates at night with LED lights surrounding it, an unimaginably breathtaking sight to see at sunset. The portion of the ring resides over the Dee Estuary in Wales, England with a carved path for visitors to walk around and over the river.
The choice of location, Flint Castle, is where in Shakespeare's Richard II, King Richard surrendered his crown to King Henry IV.  A quote from Shakespeare engraved on the inner circumference of the passageway reminds visitors of its meaning.
The Iron Ring is a remarkable sculpture for a remarkable event in European history.