A Very Modern Christmas: Gifts for the Entire Household
Christmas is a time to celebrate bringing friends and family together under one roof to enjoy each others company. There are many ways to share in the festivities, whether hosting the day in your warm and comfortable home or giving gifts to the ones you care for, everyone loves to feel at home especially when the celebration and the gifts are well-made, thoughtful and attractive decor and furnishings the entire household will appreciate.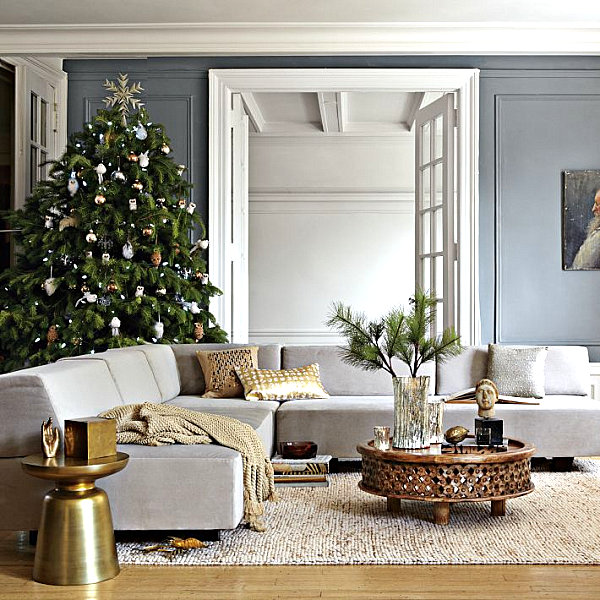 Below is a hand selected list of modern and contemporary Christmas gift ideas:
For the little ones:
Ioline Toddler Conversion Kit Bed for toddlers who are just getting their adult bedtime training wheels on
Fatboy Junior Lounger beanbag chair perfect for naptime or playtime, comfy and durable
Woody chalkboard table, a multipurpose kids activity table where kids can create using chalk or sit down and eat their snack while playing!
For the home office, the stay-at-home student or for anyone needing a work space:
The Swag Leg Desk is ultra stylish, compact and looks nice with any modern design setting
Nightfly Home Office Desk has a fold up top with compartments with storage and doubles as a side when flipped down, compact, sleek and looks good everywhere
The Cruise Desk includes two hidden storage compartments with flip up tops with brushed stainless steel legs and a spacious writing area in your choice of finish
For those who appreciate modern sculpture, contemporary artwork and design:
Tangled Rectangles Sculpture is a contemporary sculpture made of metal with a gold finish and would look lovely on any mantle, shelf or display case
Cambium Wall Decor is hand painted wall art with gold accented rings with a sandy texture, a stunning addition to any modern motif
Whirlpool Glass Bowl is a beautiful decorative bowl made of translucent glass with a contemporary and eye catching swirling pattern
For those who love multi-functional artwork:
Bali 10 Wine Rack is crafted using ribbon shaped bentwood with an Indonesian inspired design and can hold up to 10 wine bottles.
Neptuno Cheese Tools for those who love an elegant cheese spread, these tools are made of metal and handcrafted swirled glass in an abstract design pattern
Meso Vase is handcrafted from a single piece of teak wood and brings a contemporary rustic decorum to your interior space
Modern, high-quality items for everyone on your list this year!