5 Amazing Examples of Anthropomorphic Furniture
Below are 5 amazing examples of anthropomorphic furniture and anthropomorphic design to set your imagination soaring! 
The Juno Wood Side Table (Above)
This 4-legged anthropomorphic creature is designed as both a side table and as a life-like critter. Its hourglass body and rounded feet tips prove it is created with animate animal features in mind. It is made of entirely of walnut stained acacia wood. It is sold by inmod.com.
The Super Model Chair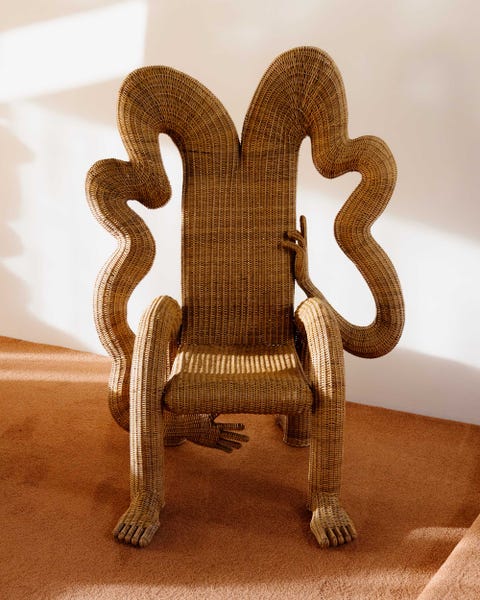 This twisting and turning fully wicker chair features clearly visible human arms and human feet. Its wavy armed backrest and human feet base creates a truly one-of-a-kind anthropomorphic seating style. Its designed by Chris Wolston.
The Buddy Wall Hooks
These little climbers in a set of 3 multi-colors are headed up your wall but ready to hold your coats and purses for you too! Highly-functional wall hooks, they can hold about 5 lbs each in weight. They are anthropomorphic human wall decor – all the way! They are designed by Umbra and sold by inmod.
The Nel and Maria Bedside Tables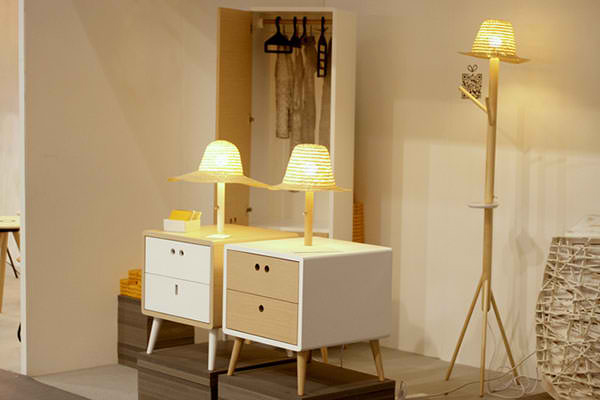 These ultra quirky anthropomorphic nightstands feature human facial features and even a decorative straw hat on each! Totally functional with spacious 2 drawers in each, each Nel and Maria bedside table features cut-out handles for opening and closing. Their straw hats serve as built-in lampshades for easy, convenient and a truly anthropomorphic touch to bedside lighting. They are designed by DAM & Friends.
The Funky Chair
This sophisticated chaise lounge chair emphasizes the anthropomorphic side of the female form. It is made from birch plywood featuring elegant wood grain patterns throughout its entirety. It is finished in tung oil. Made to appear like a reclining female figure, it was designed first using a computer program scanning the female figure and then stylized in a software program called AlphaCAM. It is designed by Sergio Gill.
These are our 5 amazing examples of anthropomorphic furniture and anthropomorphic home decor for you to get a deeper look into all eccentric, eclectic, and multi-faceted creations this style brings to the vast world of modern contemporary design.