3D Printed Recycled Mid-Century Modern Chairs with Fishnet & Wood Fiber
"Never been done before." The Kelp Chair was created as a commissioned project for a chef's new sushi restaurant by the Interesting Times Gang. The actually design itself resembles classic mid-century modern molded plastic, fiberglass and plywood, bentwood chairs. However, the unique part of the Kelp Chairs are the materials they are made from.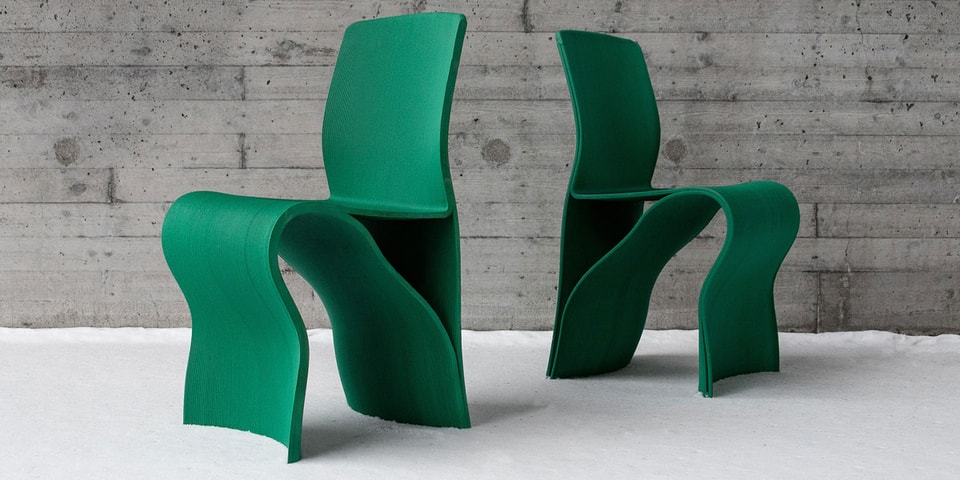 The vibrant emerald green color was inspired by ocean vegetation. Whereas the technique to make the chairs was using the modern innovation in design – 3D printing. They used recycled fishing nets combined with wood fiber to create the Kelp Chairs. Its design is upcycled, eco-friendly and sustainable. Fishing nets, which are often thrown away into the ocean or trapped among the sea life create a detrimental environment for marine life.
Surprisingly, kelp serves as a large percentage of the earth's oxygen supply, and these nets are often caught within the kelp. The nets are found and / or given to be used for upcycling. Designers are discovering this material can be used in 3D printing and to make environmentally-friendly furniture!
Once the Kelp Chairs are no longer useful, due to normal wear-and-tear, they be ground up to be reused again. This closed loop of recycling is the fundamental aspect of the Reduce, Reuse, Recycle wheel. Not only are these chairs bettering the planet, but their resemblance to iconic mid-century modern chairs such as Grete Jalks Bow Chair and Verner Pantons Panton Chair are incredibly timeless designs.
Although these chairs are not for sale because they were commissioned for Black Milk Sushi, they are some of the most outstanding sustainable furniture designs we have come across in a very long time!