Who Designed it? Famous Female Design Pioneers: Florence Knoll, Lilly Reich, and Greta Grossman
More Famous female designers in design history include Florence Knoll, Lilly Reich, and Greta Grossman. If you would like to know more about other famous female designers – check out our first post on famous female designers including Eileen Gray, Anni Albers, and Charlotte Perriand. Below we are going to shine light on 3 very exceptional women in design!
Florence Knoll (1917 – 2019)
It was only a few years ago that Florence Knoll passed away. The "Knoll" name lives on as a legacy, especially due to the fact they helped manufacture many of the iconic mid-century modern designs you probably have gracing in reproduction form in your household today! However, we are going to talk about the woman behind the Knoll name, Florence Knoll. She is considered to be the "founding mother of technological design." She blended a myriad of design phenomena into the Knoll office furnishings – including graphic design, textiles, architecture, and production.
She was a talented student of German designer and architect Mies van der Rohe. Her deep contribution consisted of many well-known designs emphasizing elegance and functionality. Some of her most famous designs include, 1959 "Parallel" armchair for Knoll International, 1970's Oval Marble Dining Table for Knoll International, and 1960's Sofa with Side Table.
Lilly Reich (1885-1947)
Lilly Reich was an iconic German designer and mid-century modern interior architect. Some would even call her one of the Founding Pioneers of Bauhaus. She began as a designer in textiles and women's fashion. This early career led her to be a maverick in upholstery working with different textures and materials. Her famous designs include the fully block tufted Kubus chair (1918), Cabinet (circa 1915), Koller (1911), and Broncia (1912) chairs.
In the late 1920s and early 1930s, working in collaboration with Mies van der Rohe, she designed the Barcelona Chair and the Brno Chair. Lilly Reich was one of the most talented contributors to early mid-century modern design.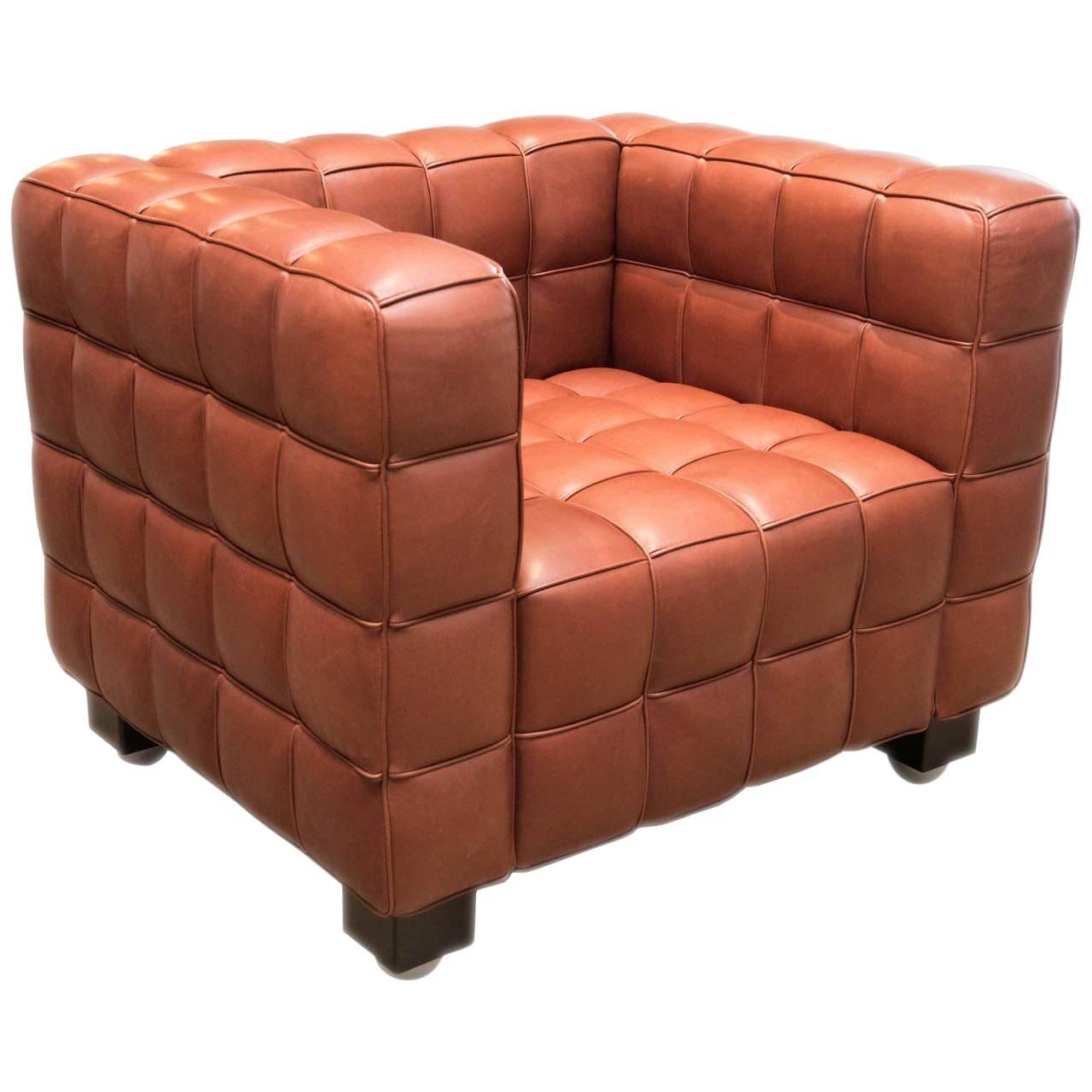 She began her career earlier than many of the famous women mentioned, and especially of the famous men mentioned. The Kubus Chair, designed in 1918, demonstrates her timeless contribution to mid-century modern furniture design.
Greta Magnusson-Grossman (1906 – 1999)
Last but most definitely not least, famous female architect, decor and light fixture designer Greta Grossman. She came from a family of Swedish cabinetmakers, and became a woodworking apprentice at a popular furniture manufacturer. In 1928, she went on to study Furniture Design at Konstfack in Stockholm. She later studied architecture at the Royal Academy of Technology in Stockholm.
In 1933, she won the Furniture Design award from the Swedish Society of Industrial Design, becoming the first woman to win the award. Through the 1960's, she was a prominent figure in the experimental architecture world, and was influenced by European Modernists and the Bauhaus movement. Greta Grossman is responsible for the timelessly popular lamps, the Grasshopper and Cobra lamps. The Cobra featured a modern orb shaped shade in an oval, egg-like form.The grasshopper featured the famous gooseneck design.
These women are often associated with men of the mid-century modern iconic design movement. Although Florence Knoll, Lilly Reich, and Greta Magnusson-Grossman collaborated with many male designers, they were responsible for the sole work in many of the famous mid-century modern we have come to know, recognize, and adorn reproductions of in our homes today. Stay tuned for our next post on Famous Female Designers for our Women in Design series!