Wavy Modern 3-D Printed Chairs
This wavy concept by MEAN, aka Middle Eastern Architecture Network is the new kid on the block, especially when it comes to the techniques, and more importantly the principles used in mid-century modern furniture design. The "Mawj" chair is the Arabic word for wave. The name suits the design perfectly.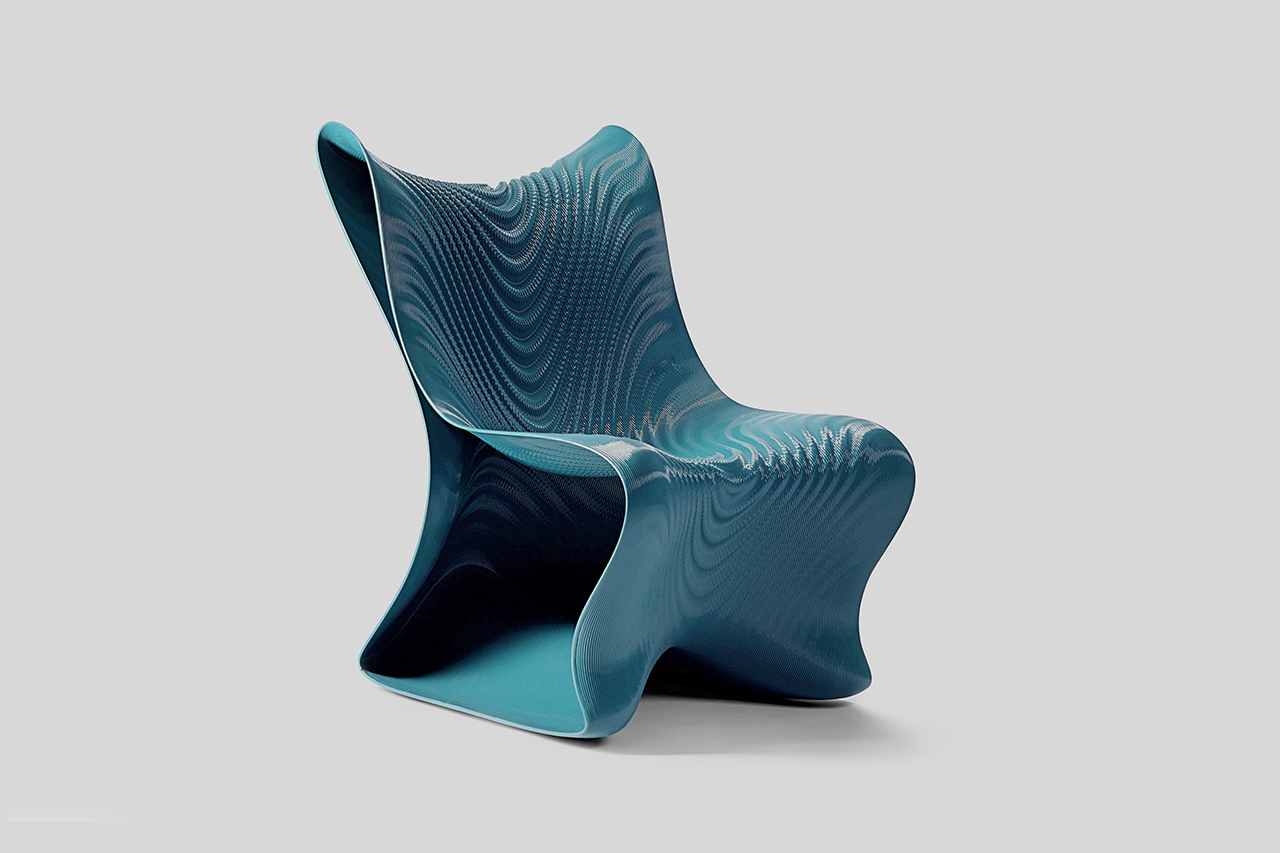 The chair is designed by Riyad Joucka and inspired by the ever-flowing waters of the Arabian Sea on the shores of Dubai. Featuring comfort, stability and ergonomics, the chair is inspired by the many mid-century modern designs which came before it. In the year 2021, Mawj showcases the many possibilities of 3D printing for modern chair design.
Manufactured by Nagami, the chair features a fluid form and clearly seamless design. It is printed on its side using 6mm plastic polymers. On every other layer, the curve inverts and generates a weaving pattern that creates large ripple effects on its surface.
Its structural strength with fading edges that intensify at the top, brings the design into light. The materials used, lightweight and made from polymer, make it easy to produce. Especially knowing it can be made using a 3D printer.