Buying Art: 3 Best Factors to Keep in Mind
If you aren't an avid art collector, it is quite possible you rarely peruse local art galleries in your area to buy art for decorating your walls. If you are ready to begin beautifying, it is wise to have a starting point before buying art for your home and office.
The truth is, there are a lot of imitations that claim to be originals out there and many low-quality looking items on the market. How do you avoid buying something that simply does not meet your expectations?
Consider the source, the price and the quality. The lucky part is, you can find original artwork, mass-produced artwork and high-quality prints when shopping online. Make sure to keep these 3 factors in mind when art buying for your home and office.
The Source
Search for credible furniture and home decor websites, browse for websites by specific designers, attend art exhibit openings and keep your eyes peeled for items in home decor / wall art / art categories of your favorite home decor site or niche website.
As much as we acknowledge the logistics, pricing and even some of the quality artwork on Amazon.com, this is a good example of many fish in a small pond when considering the source.
Although it is a major website, it is designed for dealers from all over the world to sell their various products, some of which is wall art. Several dealers who mass produce artwork will have many of the same prints for sale. Oftentimes, these prints look overstretched, have poor resolution (they look fuzzy!) and others even come in the wrong colors. It is not the ideal place to buy art, which even if mass produced, can be striking and space enhancing.
Nothing is worse than ordering a "painting" or a "photo print" that turns out to be an oversized, over saturated and over stretched out graphic that barely resembles a photo, certainly not passing for a painting. Buy art from good dealers and reputable sources.
Pricing
If it seems too good to be true, it probably is. We are talking about artwork from famous designers that somehow you stumbled upon their original, hand-signed, fully framed painting with free shipping included. Some people make frauds. It isn't uncommon.
Many originals, especially if they were painted decades ago, will not have the same appearance on a canvas or other foundation as those that are fraudulent. Some originals are not stamped, labeled or even signed because the artist did not do so upon creation.
There are originals by artists with supporting documents to keep record of who they belonged to, who they were purchased by and where they were located before entering your home.
It isn't always like this. But, it can play an important role in knowing what to look out for. There are instances where amazing wall art can be sold for a fair price, even an out-of-this-world price, but keep a discerning and vigilant eye.
Quality
Each of these 3 factors relates to the other, especially when it comes to quality. Quality is about the materials used in the creation of the artwork you intend to buy. Be sure the source you buy from doesn't leave out any of the details.
Who is the artist? Where is it from? Is it a print? Is it hand-created? What medium was used in the creation? What is it made from? What is it used for? This information can be listed in the description on a website or it can be provided by the art curator at the location you are buying from.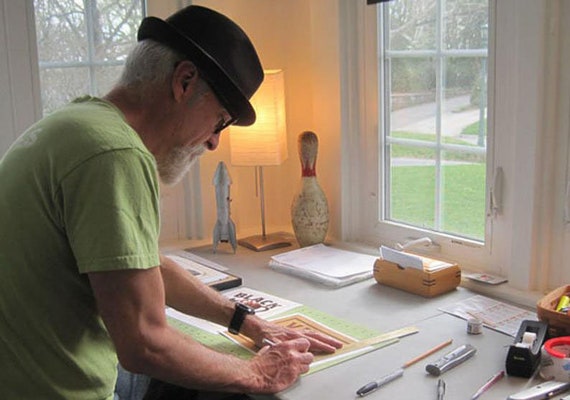 You may actually know which materials it was made from better than some of the sources you are buying from! That will work in your favor!
If you don't know much about art, it is good to know the source you are buying from does know about it. Again, there are many art sellers out there who could even say something is made of one thing, when it truly isn't. It is best to do your homework beforehand! As you start to delve more deeply into the world of art, your eye will improve in regards to quality. So remember, seek good sources you can trust!
Whether it is an original or a print, wall art makes a wonderful addition to your interior design mystique. This is why it is crucial to keep these 3 factors in mind upon your next artistic purchase!