Unique Recycled and Recyclable Furniture from AfterLife
Afterlife Recyclable Furniture is a new collection made entirely from recycled plastic. It is not only made from recycled plastic but it is also recyclable. The collection is made by Supernovas and Dutch design studio Odd Matter.
The furniture line consists of multifunctional pieces such as crates and benches. They can be stacked on top of each other as shelving, used as seating, planters, trash cans or really anything you can think of. They come in various multi-colored styles resembling speckled marble. The actual shape is reminiscent of the playful, round furnishings recognized in neotenic furniture design.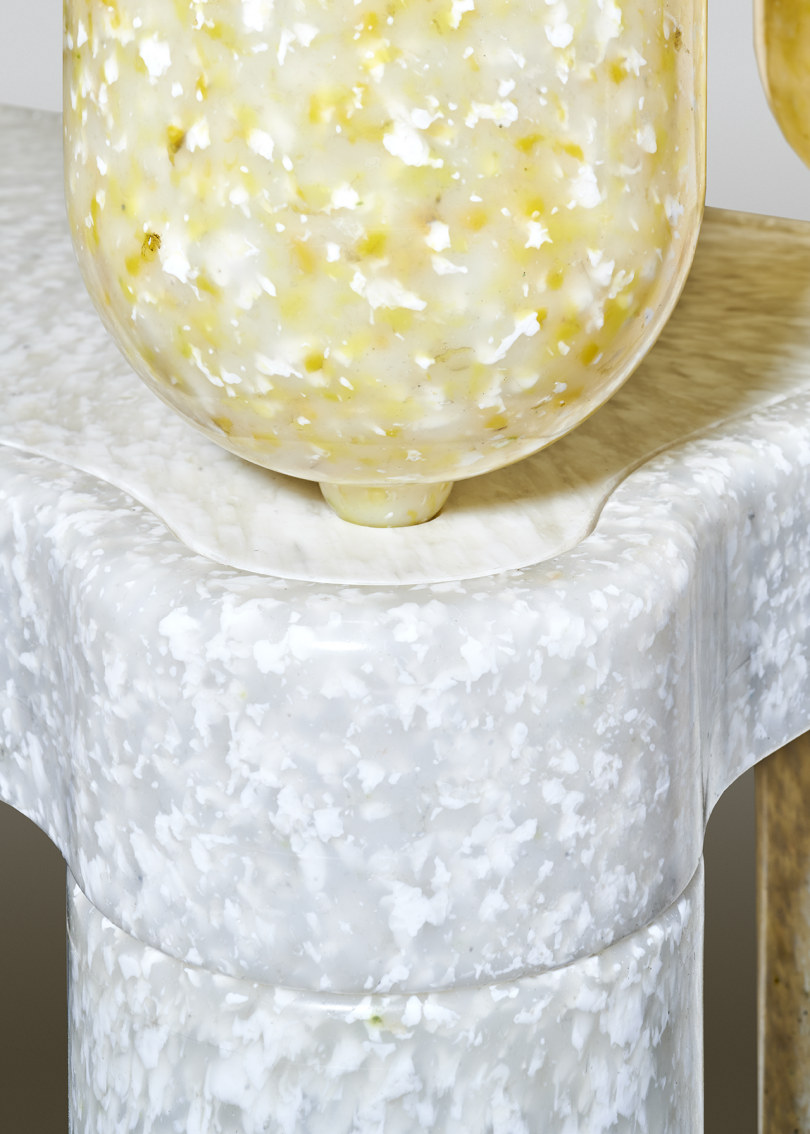 Both crates and benches are delivered in flat packs that are recycled and recyclable.
The process to create this unique collection consists of various types of manufacturing techniques such as roto-molding, pressing and 3D printing. It is made from recycled plastic waste like those found in bottles and packaging.
Being that they are 100% mono-material and do not use glue, they are capable of being recyclable if discarded.