Environmentally Sustainable Aqualagon Aquatic Park in France
The Aqualagon Water Park in Marne-la-Vallée, France, resembles an origami sculpture with an unfolding landscape. The massive waterpark is like an indoor village where visitors step into a new landscape upon entry.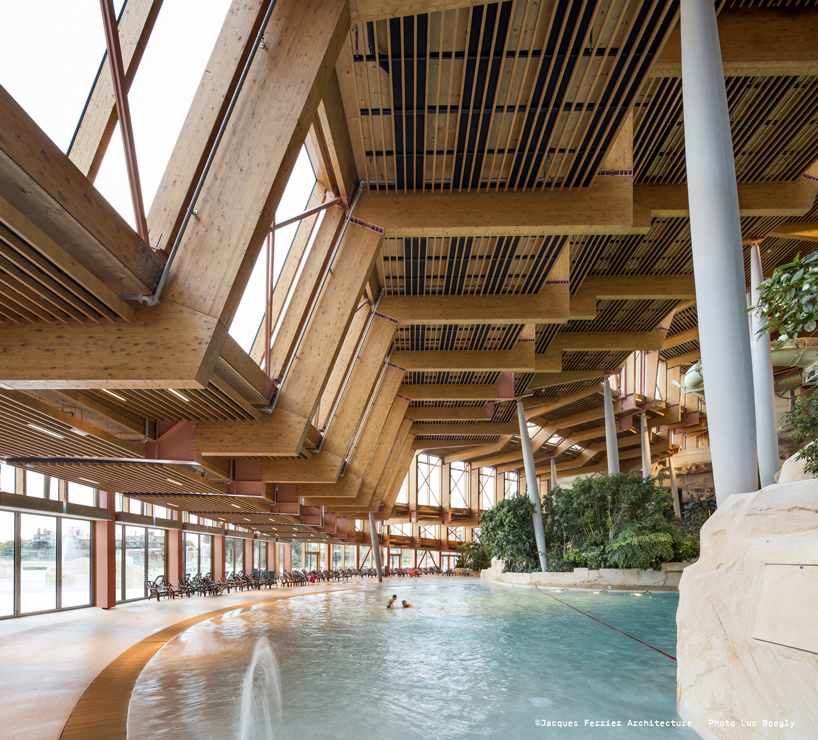 It's height and width stands out among the generally flat land of the area, it is impossible to miss but was designed to not impose on the surrounding landscape but blend in well enough to be an extension of the landscape itself.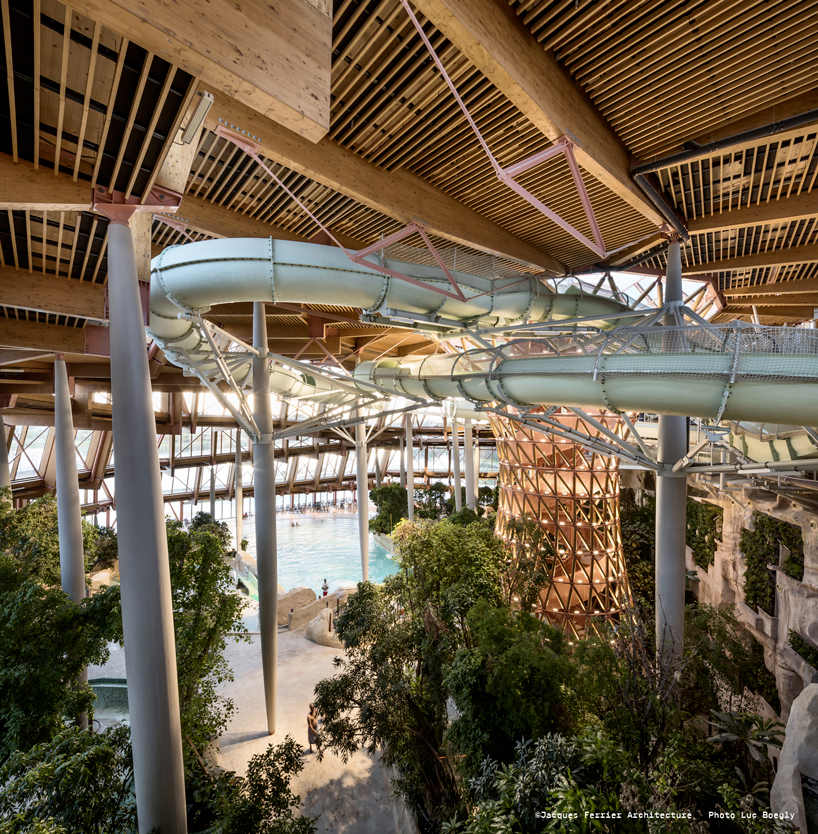 It was designed to appear as if it was emerging from the large body of water near it. As an aerial construction, visitors eyes are drawn upwards towards hanging gardens layered upon one another, mountainous rocks, waterfalls, mist, steam and aquatic plants.  The attractions are woven throughout the interior landscape both below and above intermingling with the incredible design.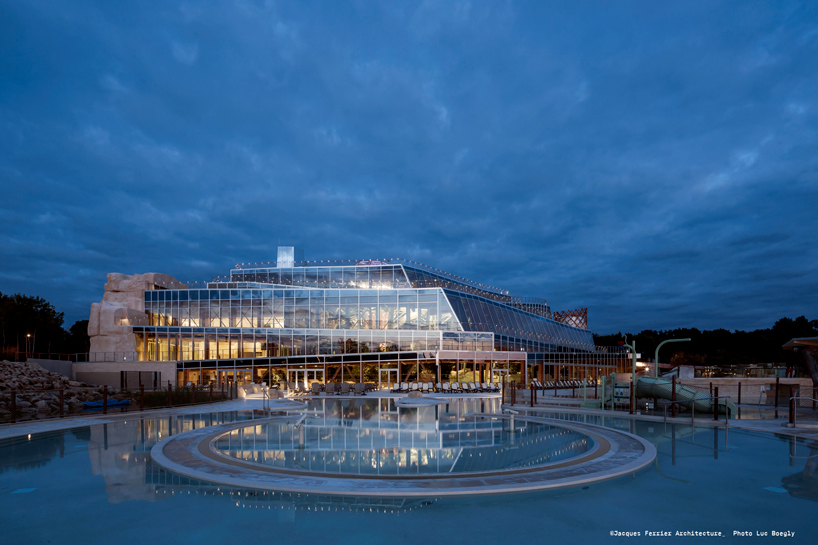 Terraces surrounding the aquatic park are open to pedestrians and their function is to oxygenate the water outside. are the terraces are open to walkers and are used to oxygenate the waters of the lake.
Similar to unfolding origami, the park unfolds creating empty spaces. The spaces are filled by large glass panels allowing natural light to stream into the center and the maintaining a continuity between the exterior and the interior. The roof is a transparent dome allowing visitors to swim while watching the sky above them.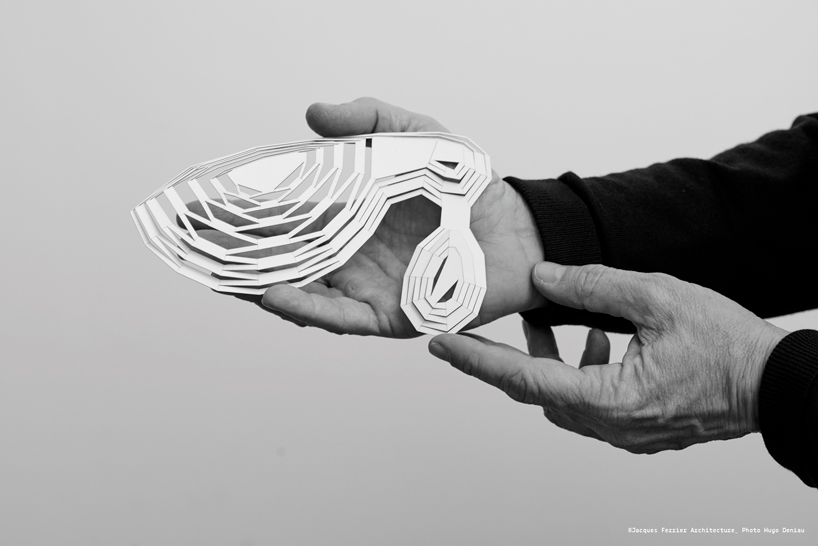 The waterpark was made to function like an ecosystem where all elements work in unison with one another and give visitors direction while navigating through it's massive landscape.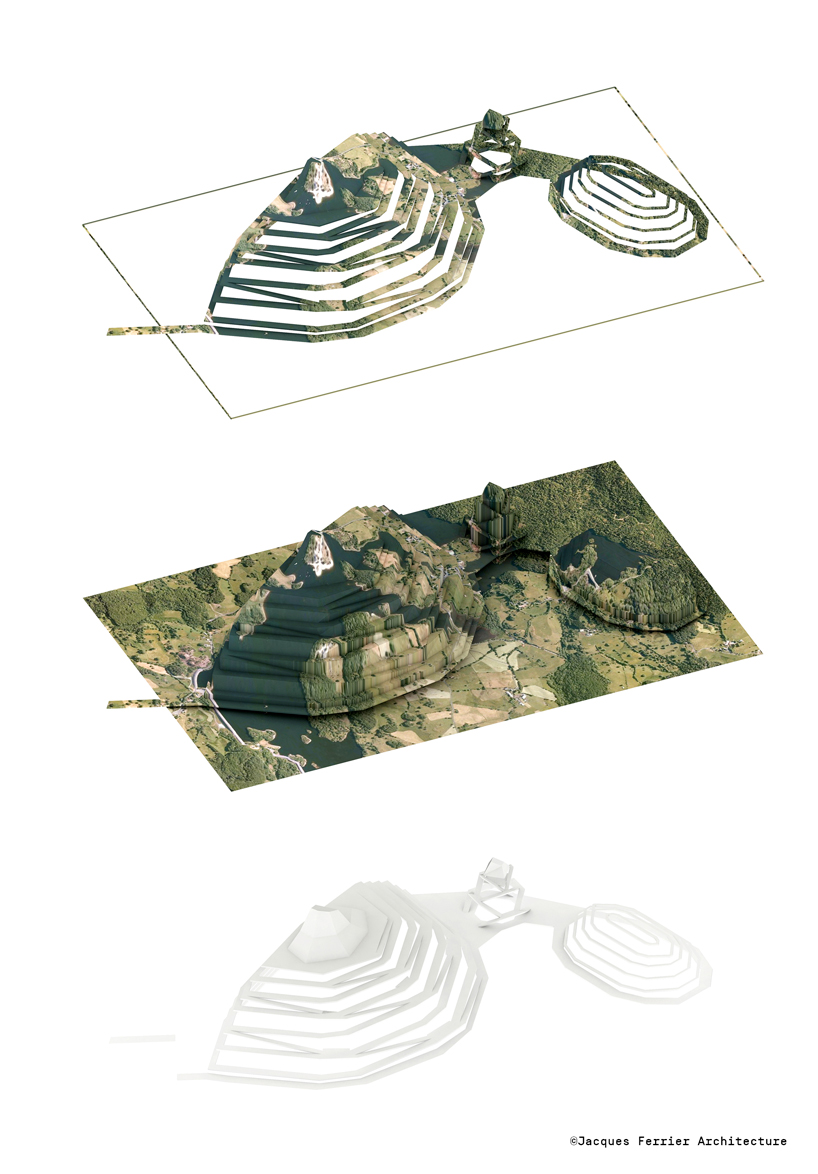 Additionally, other various environmentally sustainable elements were added to the project such as geothermal energy and water recycling.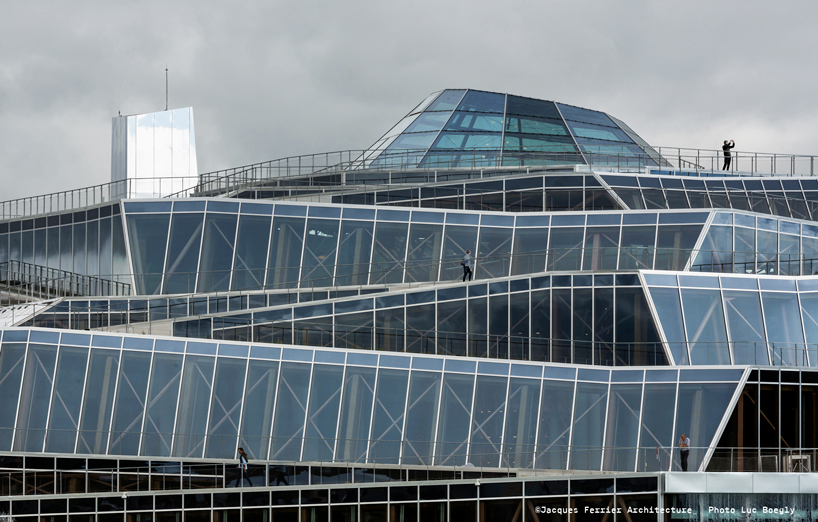 It's accumulation of levels designed in a serrated pattern extends the aquatic park into sun-lounges, terraces and restaurants.
Other features of the aquatic park include an auditorium barge that arrives in the evenings and at various times of day to offer concerts, shows, firework and light displays.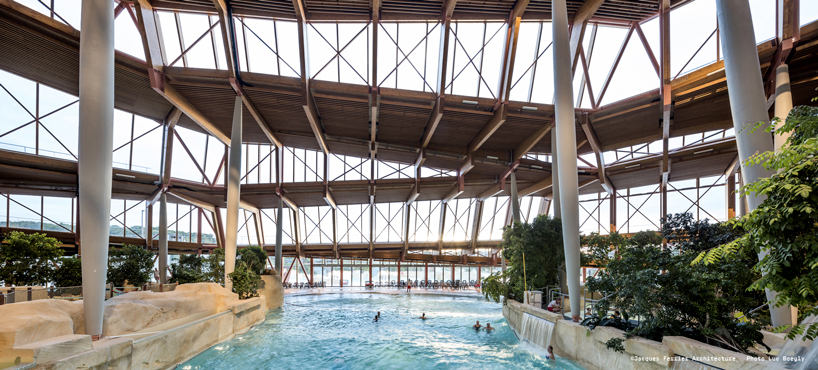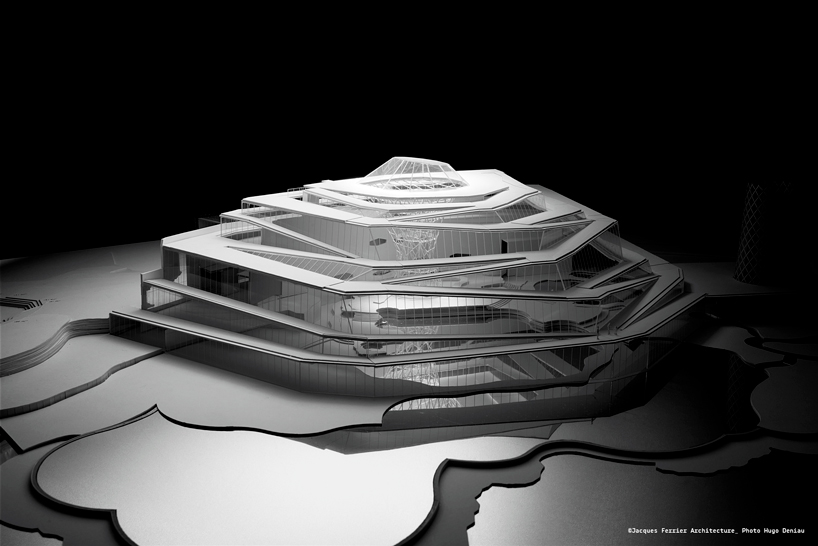 Once visitors enter the space, they enter a changing room area and are free to explore the space as they choose. The large-scale project's architectural design inspired by an Japanese artform such as origami speaks volumes of the ability to turn a conceptual model into a real life dream.