Transforming a Historic Sicilian Prison by Adding New Design Elements
Castello Di Santa Caterina, a historic structure in Sicily, is proposed to undergo new architectural changes that will preserve the former structure of the castle while adding new design aspects where visitors can "live with art."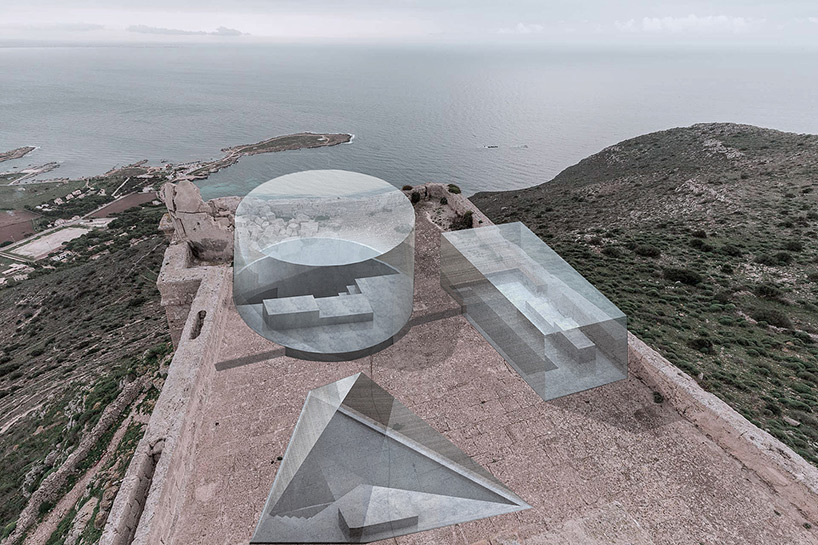 The proposal was submitted by Opposite Office, an architecture firm based in Germany, as part of a open competition and was awarded a mention as part of the YAC's art prison competition.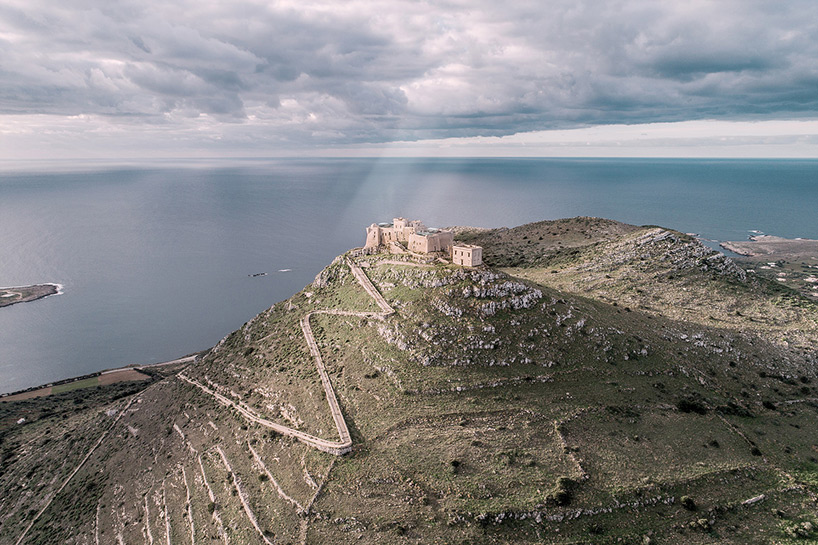 In the shape of geometric forms such as spheres, cubes and pyramids, 7 precise incisions are to be made throughout the building, specifically areas where light can pour in and illuminate the dark interior.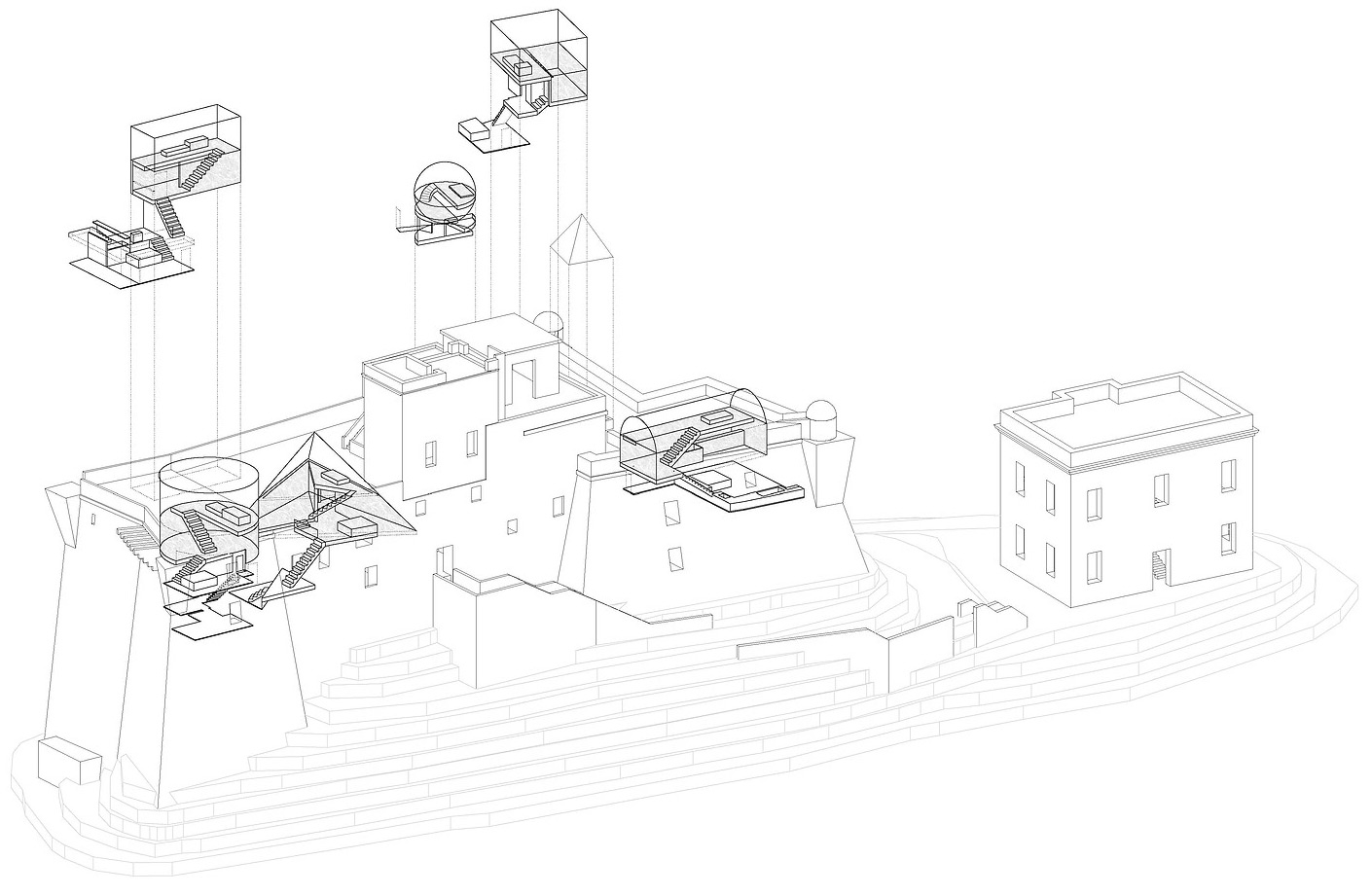 According to the design team, "the new 'implants' fit coherently into the existing castle structure, neither destroying the characteristic principal of the castle, the exterior appearance nor the landscape."
The historic building is located in Favignana, an island on the west coast of Sicily. It was originally a prison and later became a fort to protect the island from invasion during the second world war.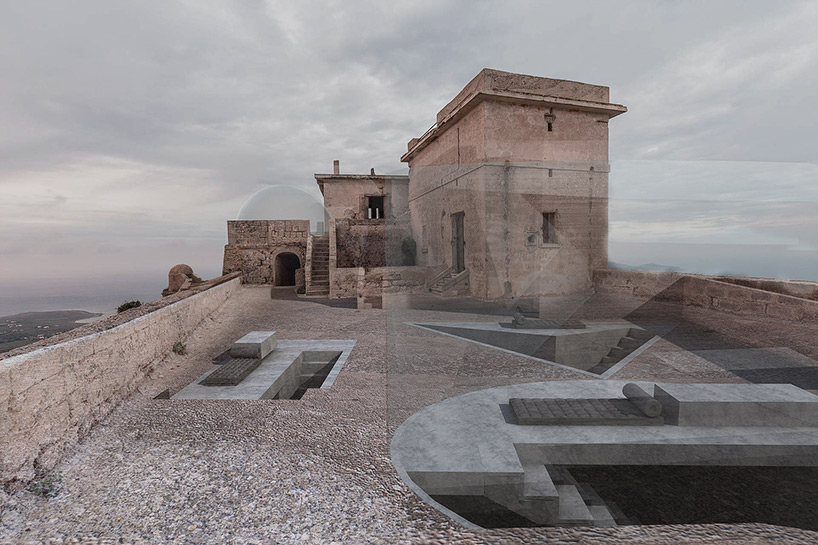 The new geometric addition is just one of the many ideas for the buildings redesign. Plans are to recreate the massive building to give back to the community by transforming it into a desirable destination such as a museum, a hotel, restaurant and studio space for artist workshops.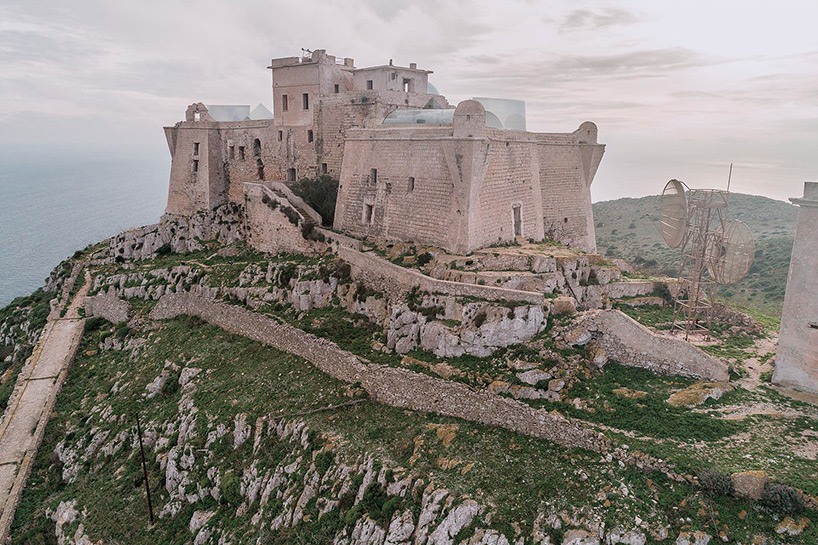 "Instead of creating a new building, we open up the existing castle and giving it back to the community by creating a complex spacial interior sculpture, which opens to the sky and brings the light down in the solid mass," says the design team. "We break the solidity and hermetic unity of the castle and thus combine art and hotel. you live with art.'