Top Picks for Spring 2018 in Home Decor & Design
Take a lesson from the changing of the seasons by switching up your decor and design when a new one approaches. Spring is a great time to begin and it's right around the corner! Give your home a new breath of life with this curated collection of top spring picks in furniture and decor.
El Pache Duvet Cover – An easy solution to brightening up your bedroom for spring is swapping out the old bed sheets, blankets and linens with something a little lighter.  No need to replace your entire blanket but simply add a top cover to it. Intricate patterns with versatile colors accented my splashes of vibrant shapes adorn the El Pache Duvet Cover. An Aztec print with three large lotus flowers align along the bottom with an array of feathers peaking out from the top, the variety of hues in the design work well with a multitude of bedroom color schemes.
Delilah Stacking Chairs – Switch out your old dining chairs with glossy and vibrant ones with floral cut-out patterns in the design. A simple way to easily brighten a dining room and kitchen or an outdoor patio to enjoy the warm weather. Plus, they are stackable for easy storage when the season comes to an end.
Artecnica Transglass Cut Vase – The beauty and fresh scent of blossoming flowers is one of the many pleasures of Spring. When you can't be outside to enjoy them, bring them inside and decorate your home for season by placing them in these one-of-kind, earth-tone vases. They are handcrafted by Guatemalan artisans up-cycled from wine bottles. They come in a brightly polished or soft satin finish.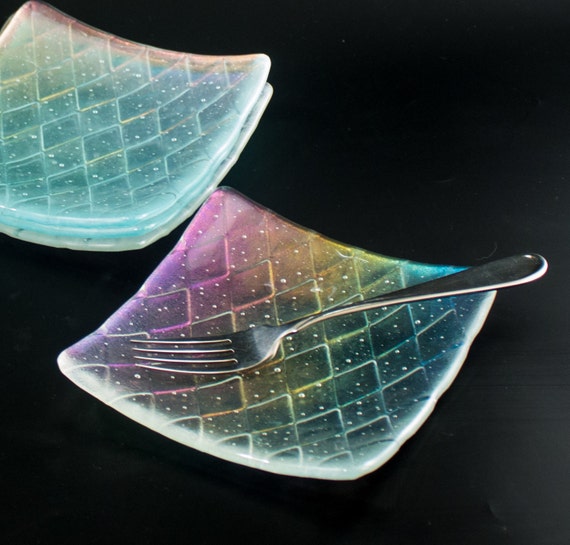 Sea-glass Dinnerware and Decorative Bowls – Swap out your ceramic and porcelain dinnerware with translucent sea-glass and vibrant glassware. It reflects light so it sparkles and glistens whether it be from your overhead chandelier or natural sunlight pouring in through the windows. Lovely, elegant and a little more delicate for those lighter springtime meals.
Flower Print Shower Curtain – Subtle and refined, this cotton shower curtain with a sophisticated floral print can replace your other for the season. Light gray and white, it's neutral color scheme looks lovely in almost any bathroom setting and style.