Top 6 Gothic Modern Furniture and Decor Mashup
The month of October calls for shoutouts to the top gothic modern furniture and decor for your home and office. Trust us, this blend of spooky and sleek is just what the dead doctor ordered for Halloween. The best part is, our top 6 picks will look good in a variety of settings for anytime of the year.
1. Gracie Velvet Wingback Chair
This absolutely stunning chair is upholstered in smooth velvet with a Beetlejuice black-n-white striped print and an elegant wingback form. The Gracie Velvet Wingback Chair combines gothic shape with contemporary upholstery.
Smooth and soft velvet is fine to the touch and alluring to the eye. Straight out of a gothic romantic novel, the Logan Sofa is fully upholstered in velvet with classic button tufting and contemporary clean lines.
Now you see them, now you don't. Phantom Chairs are transparent with an ergonomic form, these chairs bring illusion to your interior design.
4. Le Corbusier La Chaise
This chaise lounger, designed by famous mid-century modern designer, Le Corbusier, resembles a creepy patient chair found in a physician's office. Although widely popular due its comfortable and modern design, the Le Corbusier La Chaise is perfect to lounge around on or to scare your friends when they come over! This hanging pendant lamp resembles the dynamic birdnest of a dark raven. The String Pendant Lamp has a bold and chaotic pattern in a perfectly spherical shape. An exceptional blend of dark and light in one lamp.
6. Octopus Shelf Decor Figurine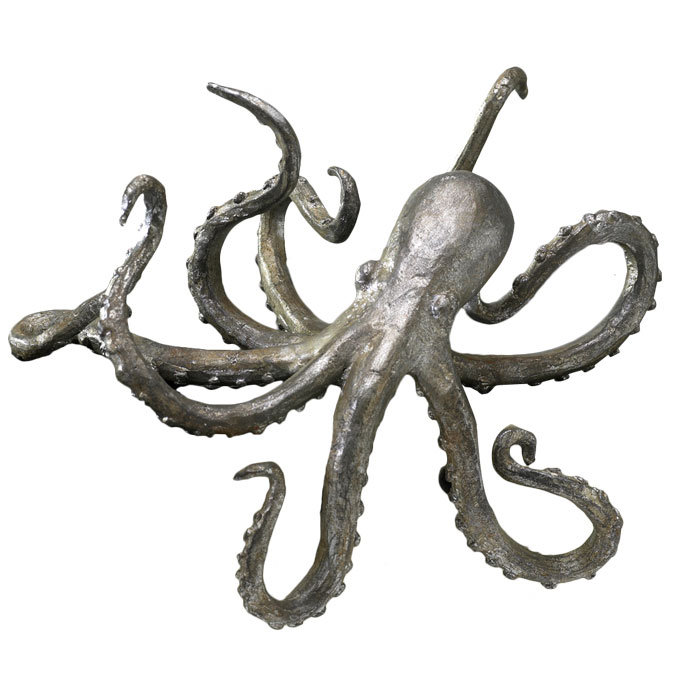 This mysterious 8-legged creature has been turning over ships and scaring sea goers for centuries. The Octopus Shelf Decor Figurine adds a bright accent to your decor in cast iron with a pewter finish while remembering the dark beings that lurk in the depths of the ocean.
Our top 6 picks of gothic modern furniture and home decor blends the new with the old, the classic with the modern and the spooky with the serene.