The HT Refuge is a Cozy & Affordable Micro-Habitat for Weekend Escapes
The HT Refuge by Brazilian architect, Felipe Campolina, is a micro-habitat designed for quaint and affordable living while embracing the outdoors away from the fussy metropolitan lifestyle.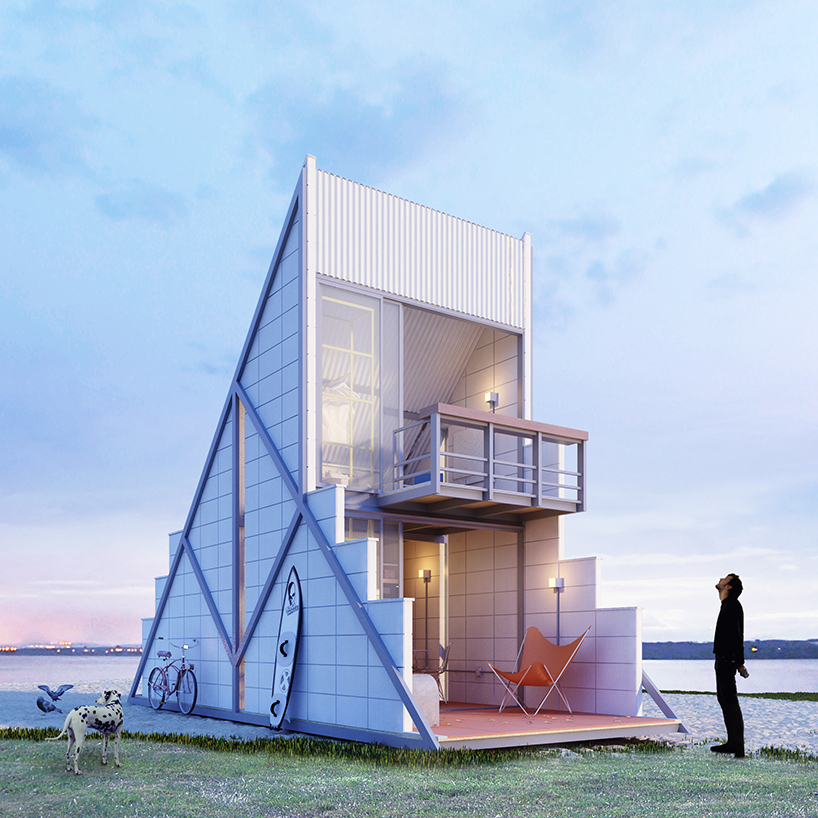 The module is a fast construction system using prefabricated blocks combined with small sections of steel that shape the main structure in the form of a large truss. The module is about 40 sq.m in size, it can be designed into several different shapes and sizes. It's most favorable version is a triangular shape with a side facade that rotates 45 degrees ensuring good stability.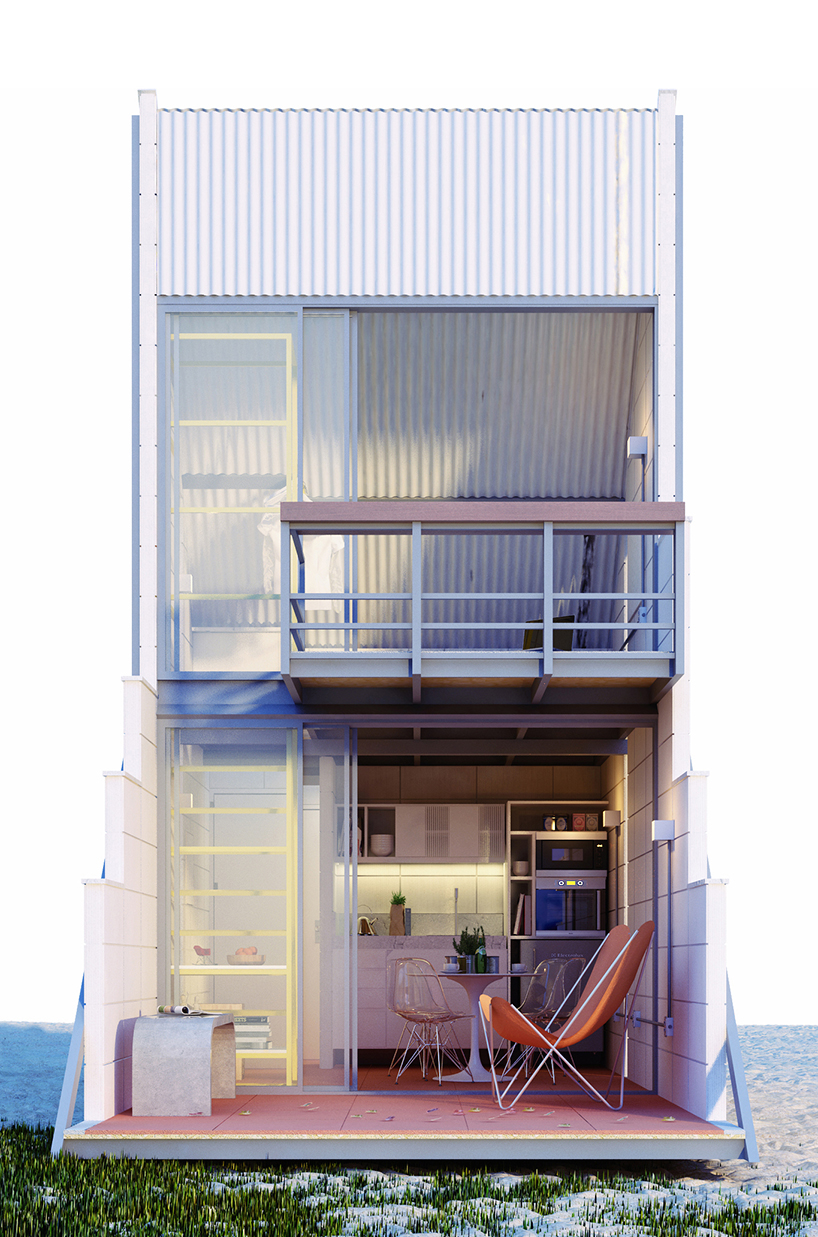 Although primarily designed as a cozy weekend getaway home, Campolina proposes it's use for other situations such as large commercial / housing complexes in urban scenarios or where land is limited. Depending on the plot of the land, the state it is located in and the laws, the HT Refuge could even avoid or reduce property taxes, oftentimes a large factor in purchasing real estate.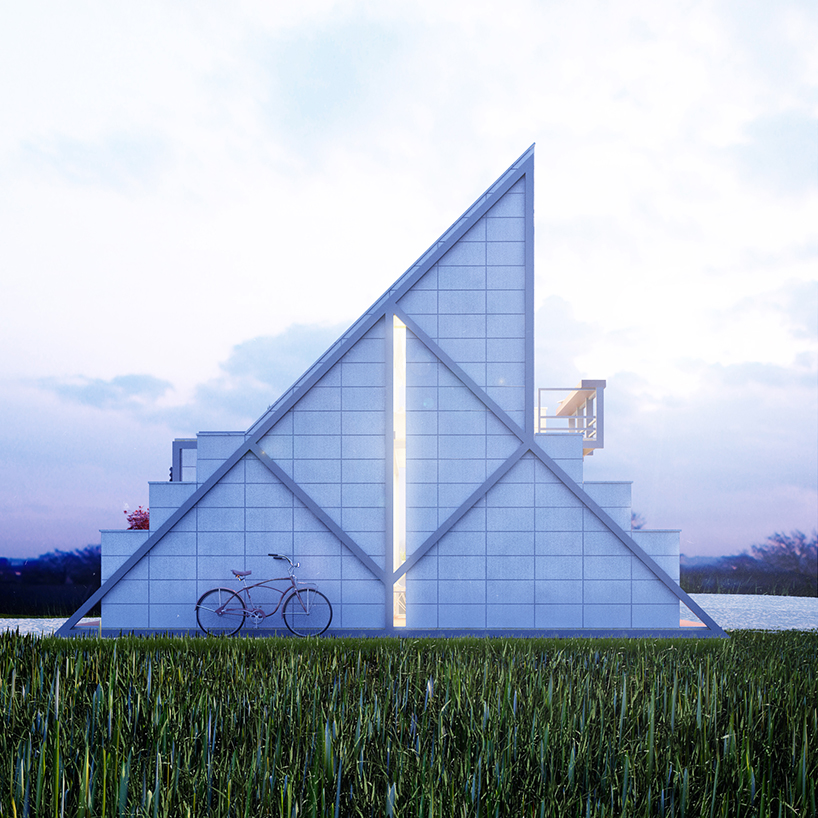 Capable of expansion on both sides with different configurations and sizes, the basic version occupies a projection of 27 sq.m on the ground (3.20 x 8.45 m), and has two floors connected by a ladder.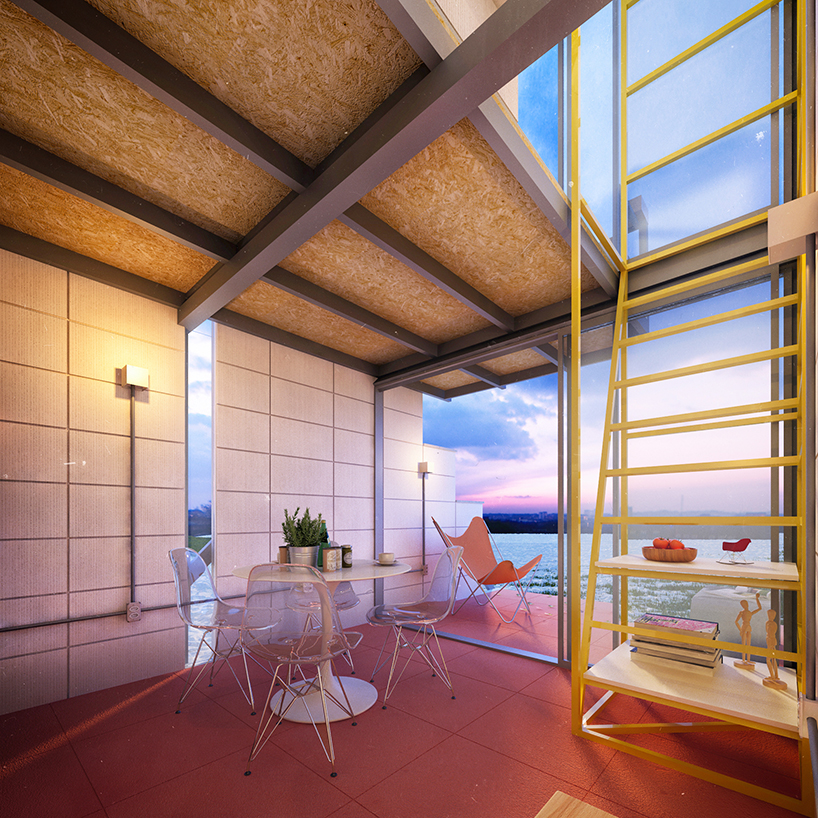 The architecture of the home is eclectic and ultra-contemporary. It's defined and pointed edges with an asymmetrical shaper share many similarities to the bold and newly developed skyscrapers seen in popular cities throughout the world.
Made from autoclaved aerated concrete (AAC) – a lightweight, precast foam version of the material – for the lateral closures, providing a low-cost solution without compromising the solid, welcoming character of the interior and exterior environment.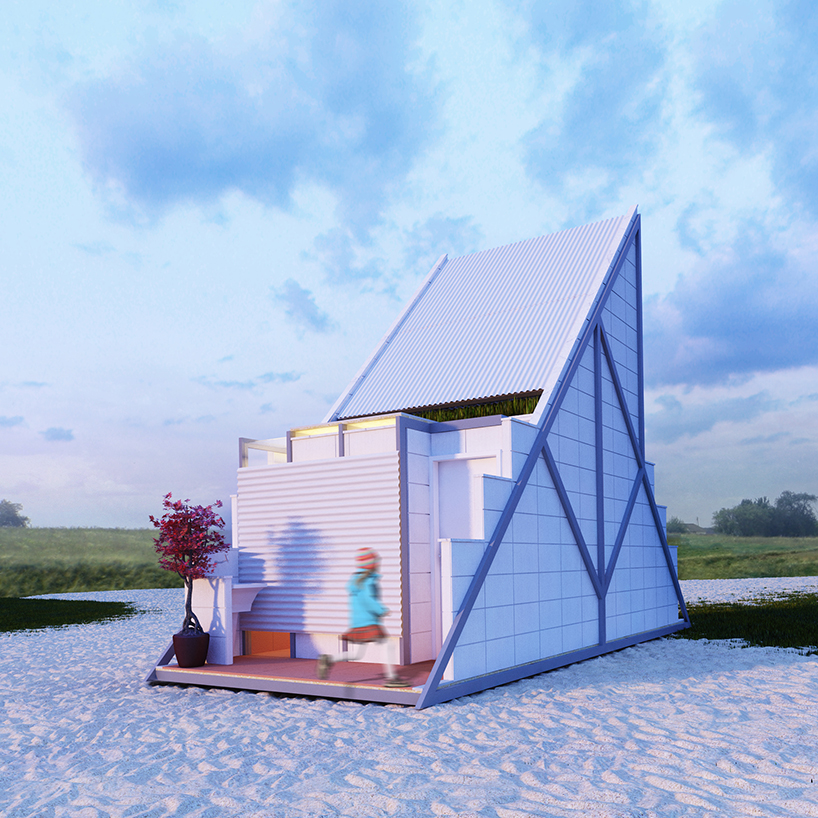 Combining industrial processes and traditional masonry work, the micro-habitat can adapt to any region or cultural situation, since prefabricated concrete blocks and steel pipes can be produced under both conditions.