Thai Pavilion Uses Rattan Furniture as Inspiration
Traditional Thai craftsmanship comes into play with a fabricated pavilion constructed using a rattan weave. The design is created by Bangkok-based firm PHTAA Living Design. Their inspiration came from rattan weave furniture design. It is unusual for architects to use furniture as inspiration for their pavilion designs, but this temporary pavilion turned into a work of art from merging thai construction, mid-century modern features and rattan furniture design.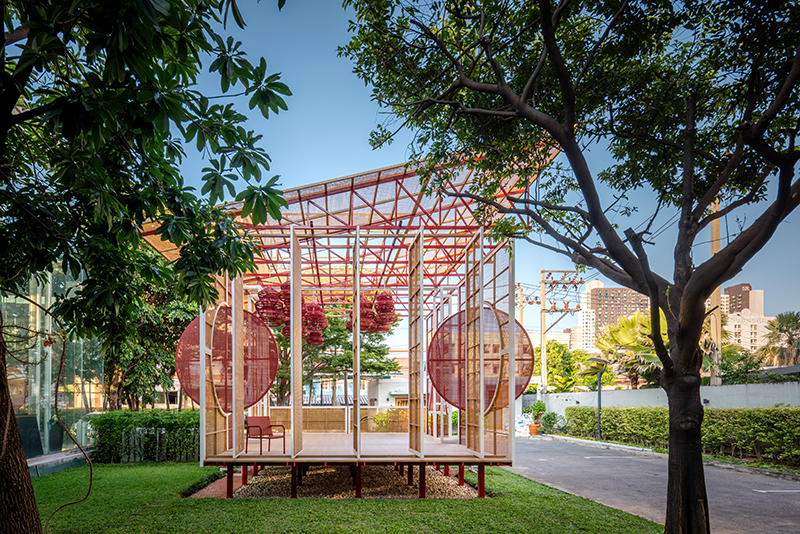 Elements of Thai vernacular architecture were combined with components of traditional rattan furniture to form this stunning pavilion.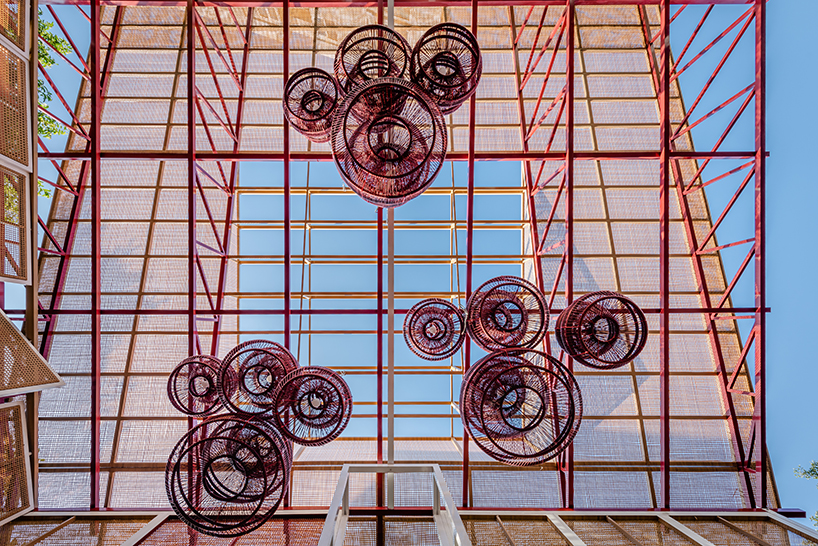 Thailand is known for using rattan in furniture, baskets and other daily objects. The reason rattan is prized in Thailand is due to the tropical climate. The free flow of air is essential for cooling. This material along with the area it is constructed in, creates a cross-ventilation through its walls. Cross ventilation is a common feature of sophisticated mid-century modern architecture.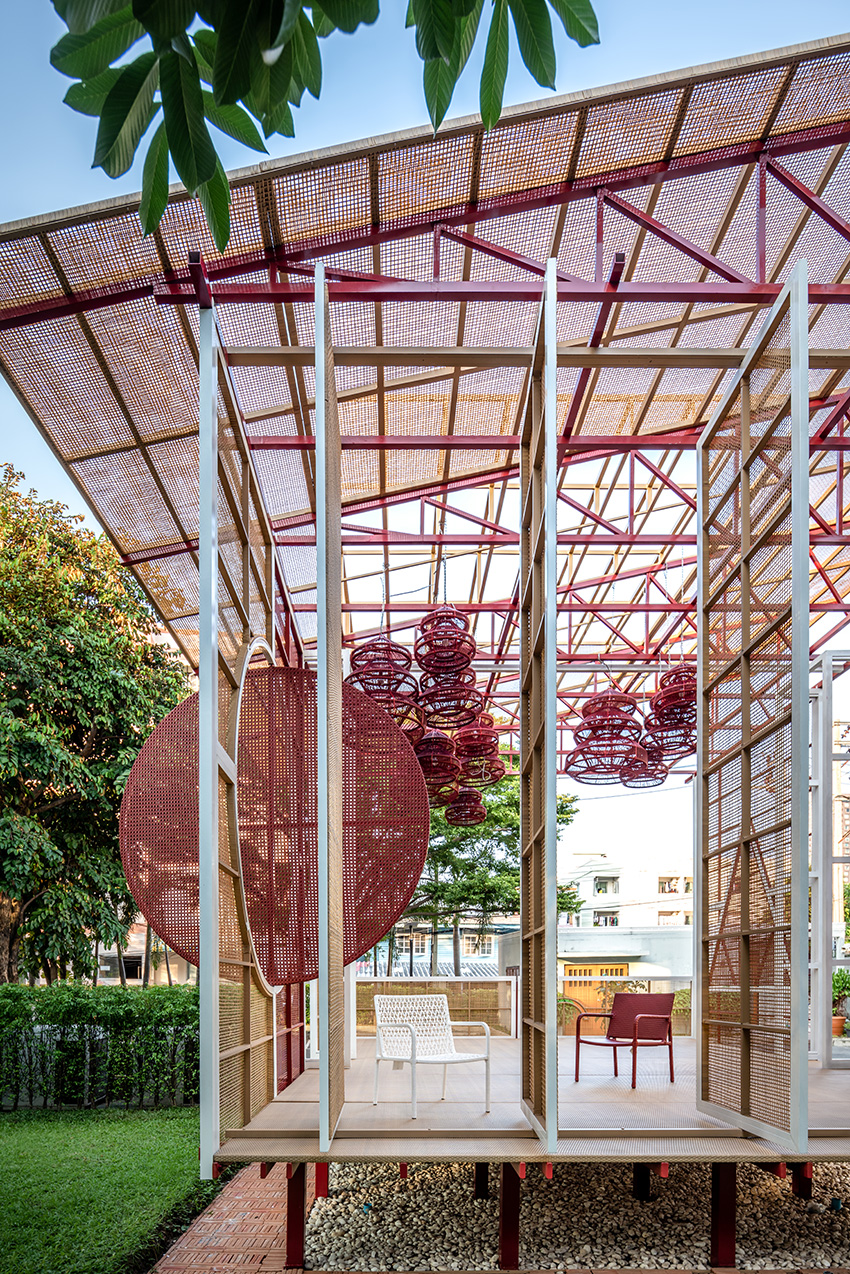 Using both hand and machine, the synthetic rattan is woven using both a cross weave pattern and traditional weave pattern. These styles are called seamless and wicker. They create incredibly stunning patterns to form the attractive pavilion. The rattan is used for all elements of the design including the walls, floor, windows, roof and stairs. To further increase the cross flow of air, they used a traditional Thai teak house design. This traditional design is raised off the ground and has a single room open floor plan. Open floor plans are another common feature found in mid-century modern design.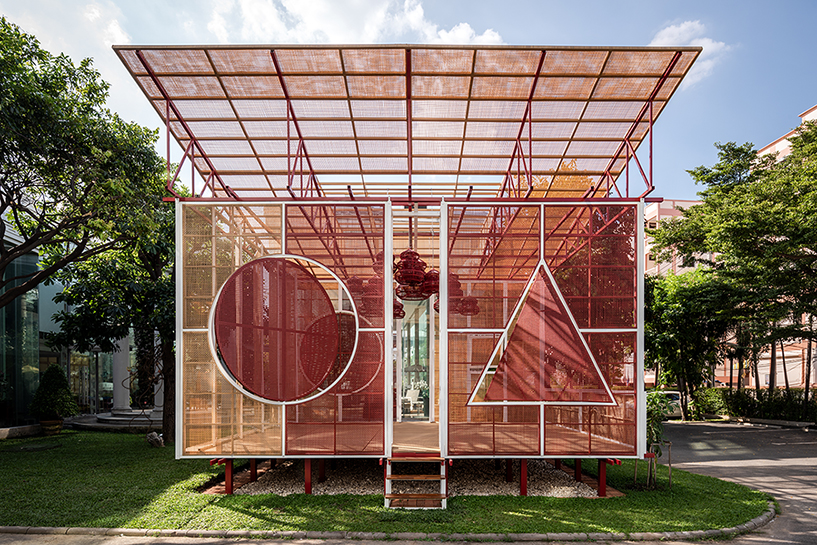 By using a steel frame construction, they were able to minimize its design. Combined with rattan panels, this allows for the pavilion to be disassembled and reassembled easily.
By showcasing traditional Thai design with both handcrafted and machine produced elements, PHTAA Living Design created a structure that speaks to their vision of "digital craftsmanship."