Temporary Yet Extraordinary Public Art Warehouse in England
An office building from the 1960s is soon to be demolished, but before it's destroyed, British artist, Alex Chinneck, turns it into a public art piece. Open to the Public is the name of the architectural sculpture which seemingly appeared overnight in Kent, England.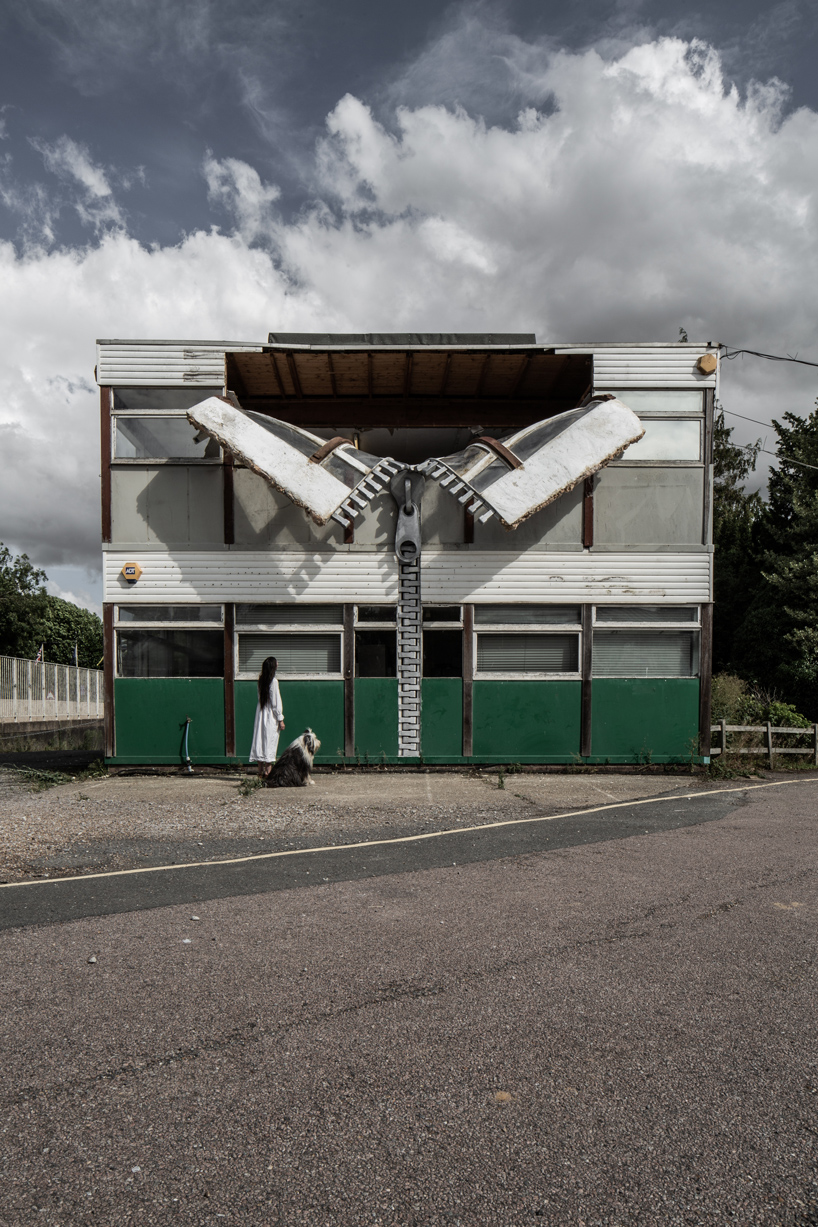 The artist was working on the project in secret, creating an amazing art piece where the top floor walls of the building fold over the way fabric would when being unzipped.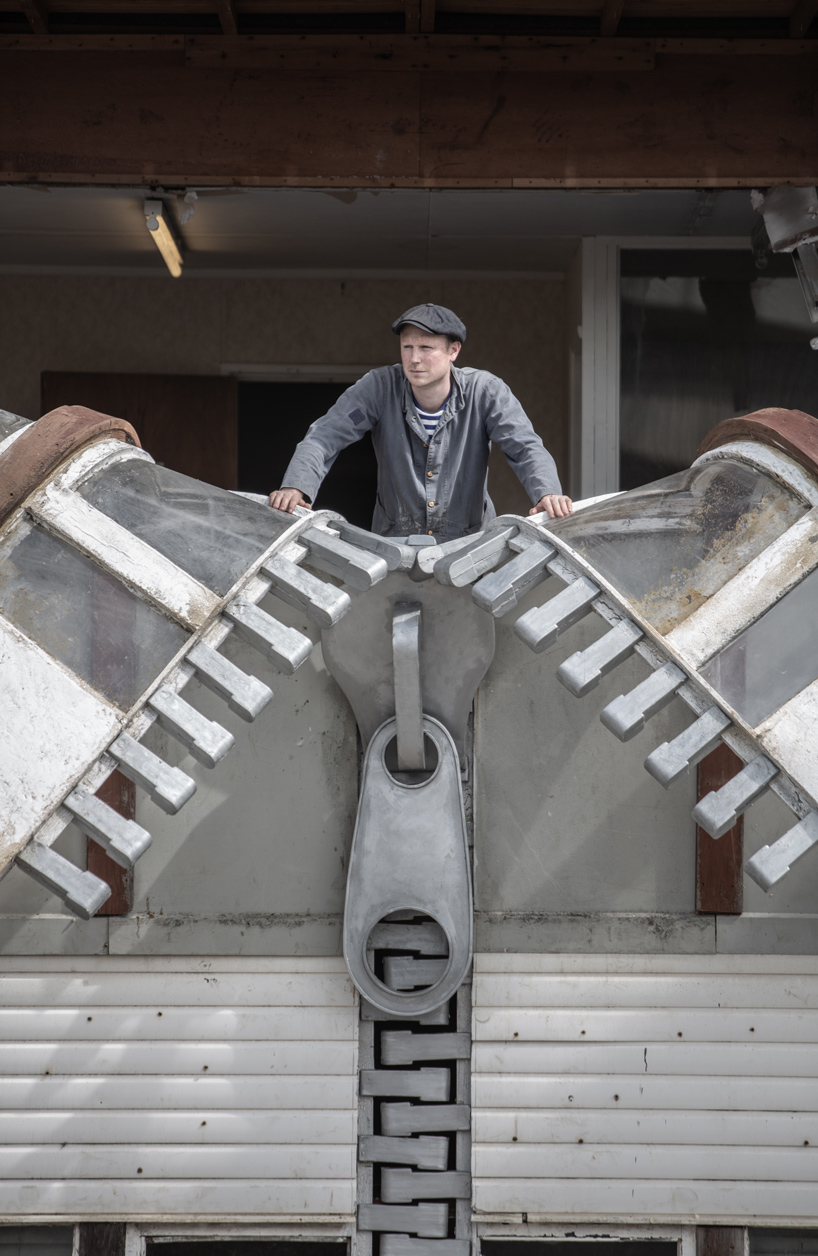 In fact, the facade has two large zippers as one vertically divides the building's middle and ground floor while the other horizontally divides the top floor. The result is surreal, exposing part of the interior for onlookers outside.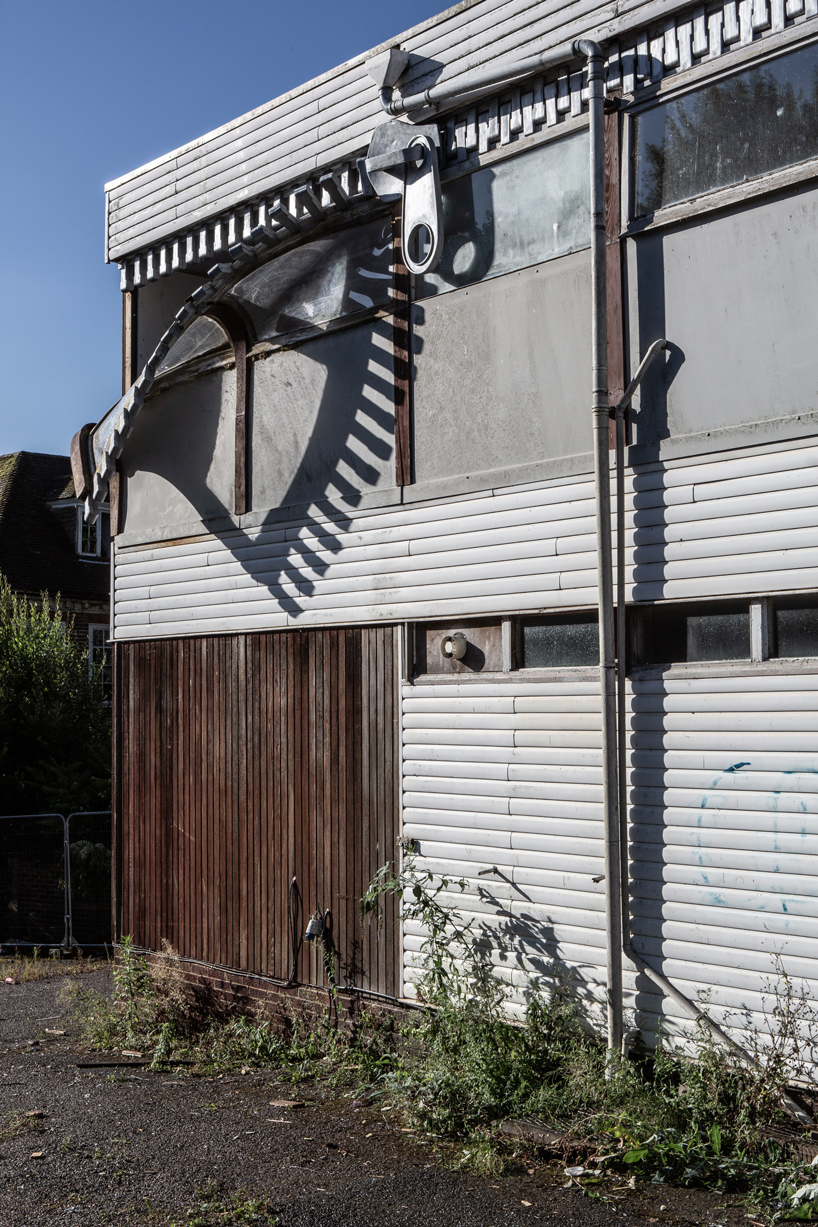 An incredible aspect of this art installation is that it is not solely an illusion. The way most architectural structures are constructed, the artist used parts of the building itself and made others to create the bending walls and zippers.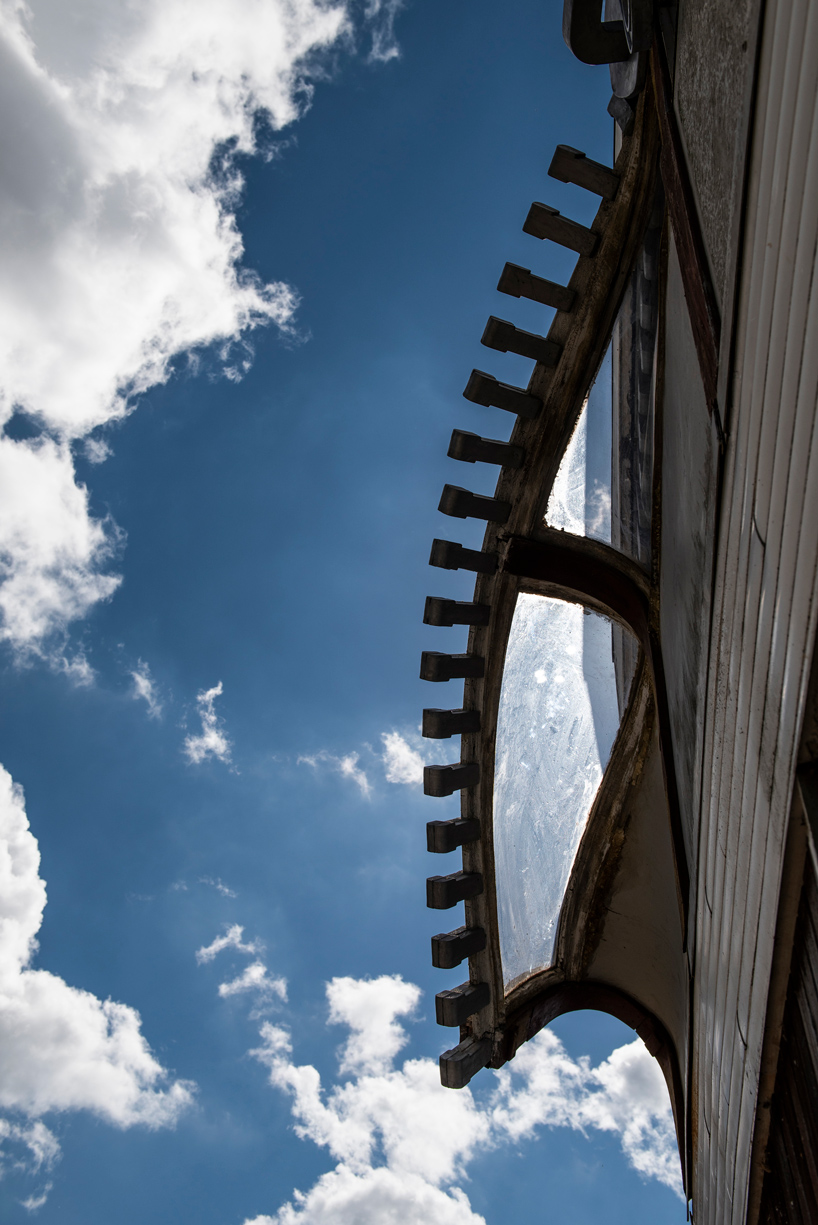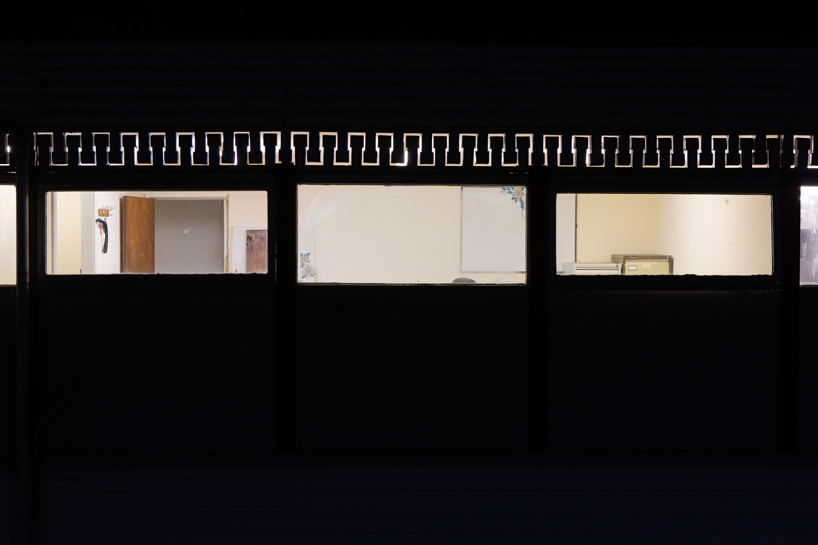 "I design playful public artworks for everyone to experience and enjoy, turning the everyday into the extraordinary," says Alex Chinneck.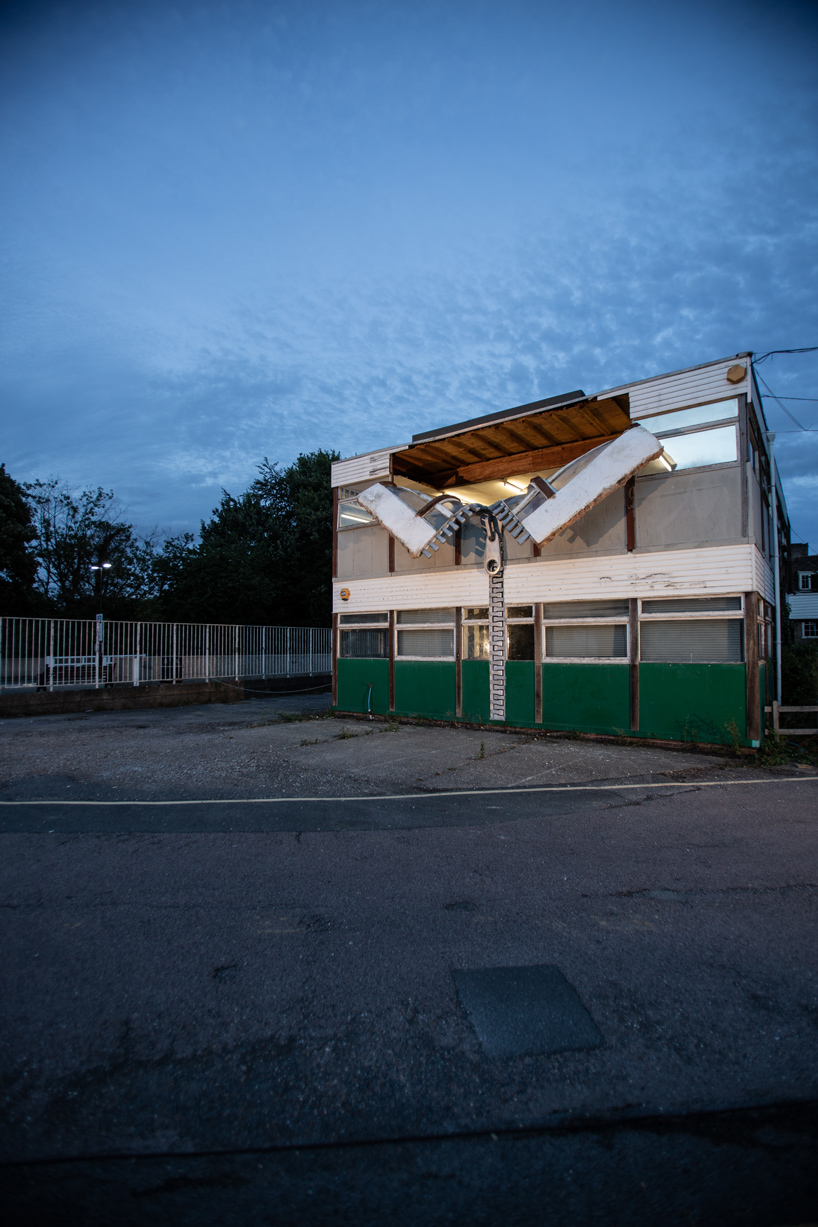 Open to the Public is a temporary art installation awaiting demolition.