Tatami Traditional Japanese Dining Room Interior Design
Tatami Japanese style dining rooms are unmistakable at first glance. Some key components are very low profile tables with dining mats. They are either placed directly onto the floor or with low seating practically touching the floor.
The Tatami dining room interior design is extremely minimalist. With only 1 or 2 decor items and very few accents within the room. The color palette remains virtually neutral. Hues consist of cream, ivory, tan, black, white and often, only 1 or 2 types of wood such as a deep crimson red wood, a pale white wood, a chestnut brown or a dark walnut is used throughout the design.
Not always necessary, but a clear indicator the dining room has tatami design influences, a shoji screen door is used as opposed to a traditional entranceway. The shoji screen door is sliding and it is made of translucent sheets on a lattice frame. A shoji screen door can be supplemented using a similar shoji style partition instead.
Natural lighting fills the room with large glass paneled windows or shoji screens to stream into the dining area. If your dining room layout has minimal natural light, rice paper and translucent lamps in rectangular and circular shapes create a calming, low light ambience throughout the space.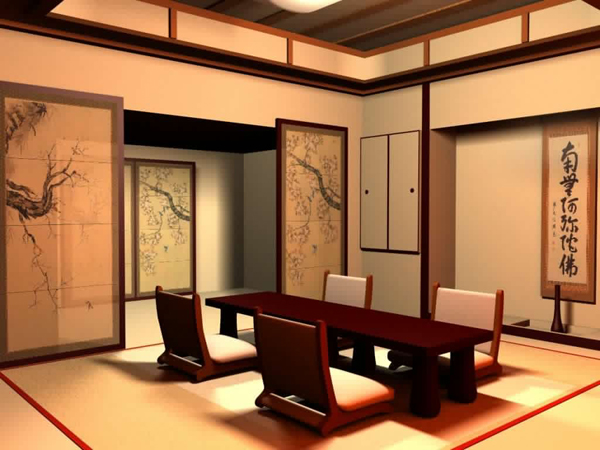 You can do variations on the tatami dining room interior design style if you are not fully committed to the idea of eating every meal on the floor. Angled mid-century modern lounge chairs, adjustable stools and minimalist benches can equally complement a Japanese low profile dining table.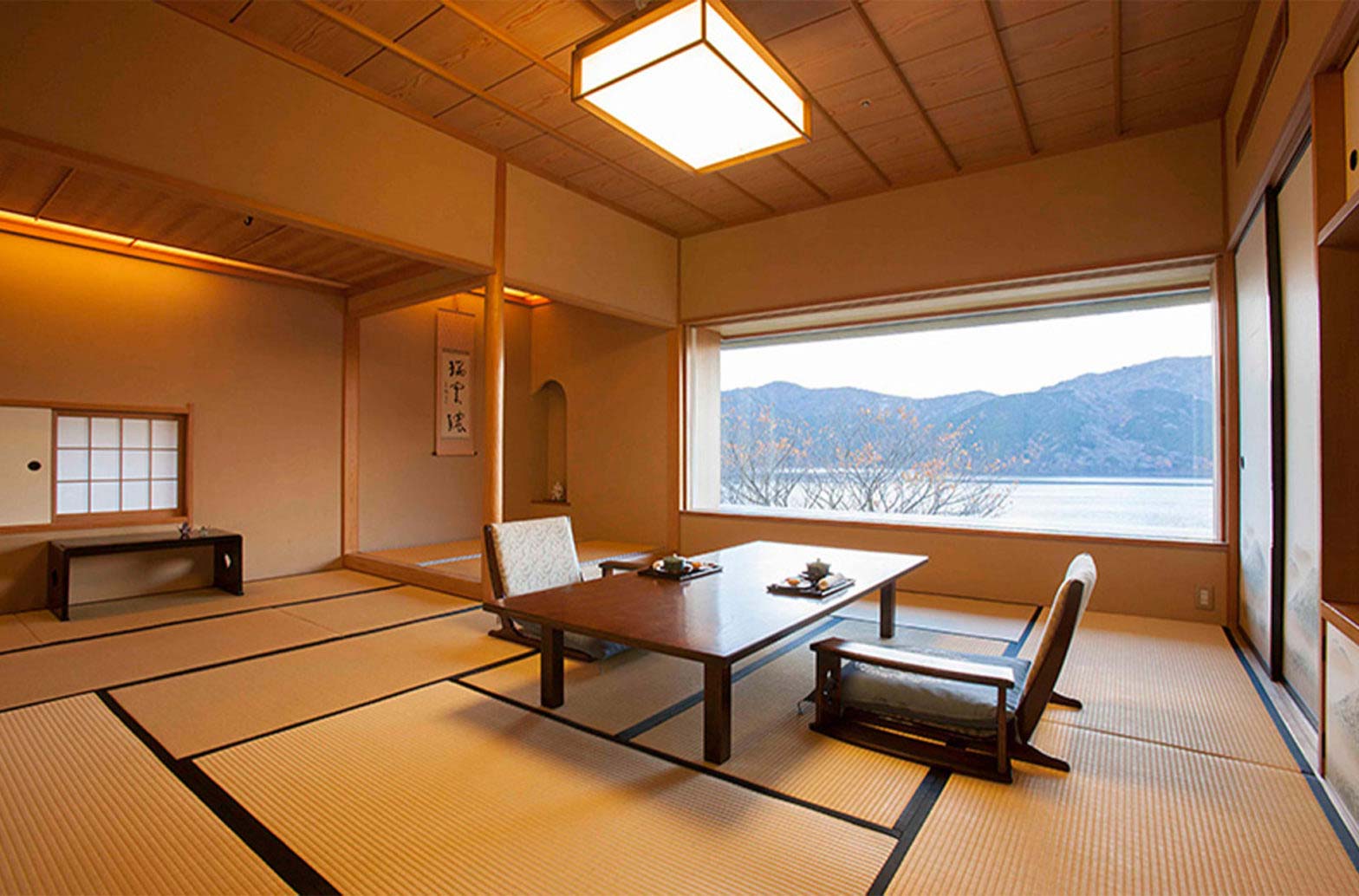 The overall Tatami Japanese dining room interior design style is a remarkable take on minimalism using east asian influences and tranquil overtones for a sensible dining experience without too many distractions.