Take to the Road for Summer Vacation in this Ultra-Hip Teardrop Trailer: The DropLet
The DROPLET is a compact teardrop trailer with a perfectly petite-sized place for you to rest your head night-after-night on your next summer road trip adventure and campground excursion.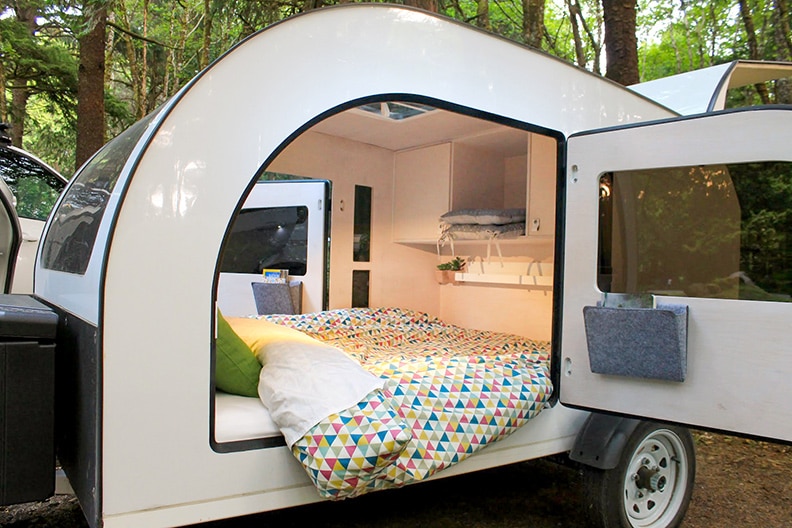 It features an insulated shell capable of fitting a queen-sized mattress. It has plenty of light, with large windows designed in the mid-century modern architectural style of connecting with the outdoors. Therefore, its perfect for stargazing at night, and feeling connected to nature during the day. When you want more privacy, it comes equipped with shades to keep the light, and the people, away from your view.
One of the coolest features of the Droplet is its kitchen in the back. This enclosed kitchenette has a space to make meals on-the-go.
It is also lightweight and small enough to be towed by vehicles the size of a MINI Cooper or larger. You don't have to upgrade your main vehicle to take this little rolling home out on the road.
From being an avid home-on-wheels traveler myself, trust me! The Droplet is all you really need for a short camping trip or beach side vacation.