Startup Uses Recycled Plastic Waste to Create Bricks Stronger than Concrete
After the development of a prototype machine that transforms discarded plastic into bricks, inventor and founder Nnzambi Matee created a startup called Gjenge Makers LTD., that utilizes this machine and the brick sized paving stones that come from it.
The cost and the strength of them are 2 of their most notable features. Prior to the company formation, Matee has a background in material science and was employed as an engineer in Kenya's oil industry. Several years ago, Matee left her job to experiment with pavers, using a combination of plastic and sand.
She gathers plastic waste for free or buys it from recycling companies. Understanding the dynamics of plastic binders, she began experimenting and then created the machinery to mass produce them. Over 20 tons of discarded plastic waste have been transformed into paving bricks. They come in a myriad of colors, such as, blue, brown, red and green.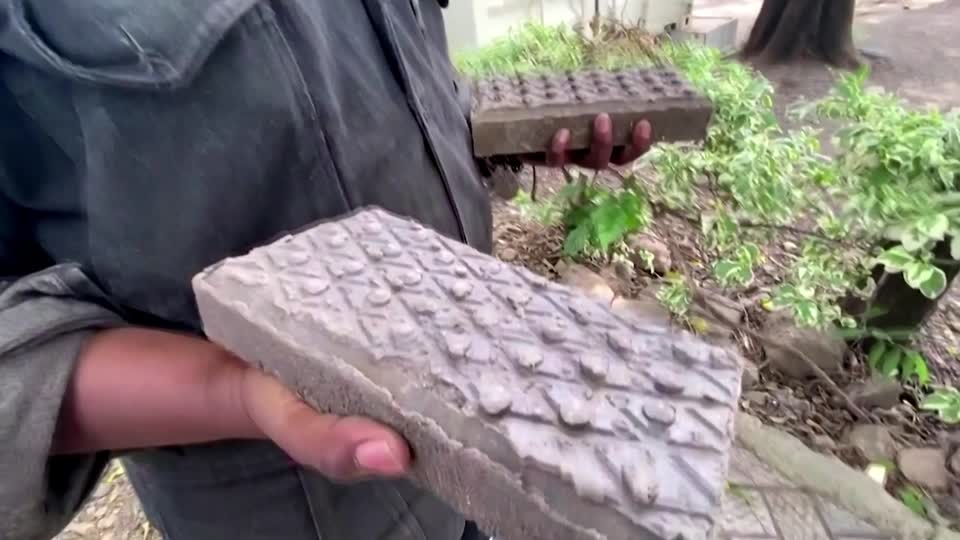 They have proven to immensely strong, holding twice the weight threshold of concrete blocks. In addition to this new plastic resource, her company has generated over 112 jobs – targeting garbage collectors, youth organizations and women groups.